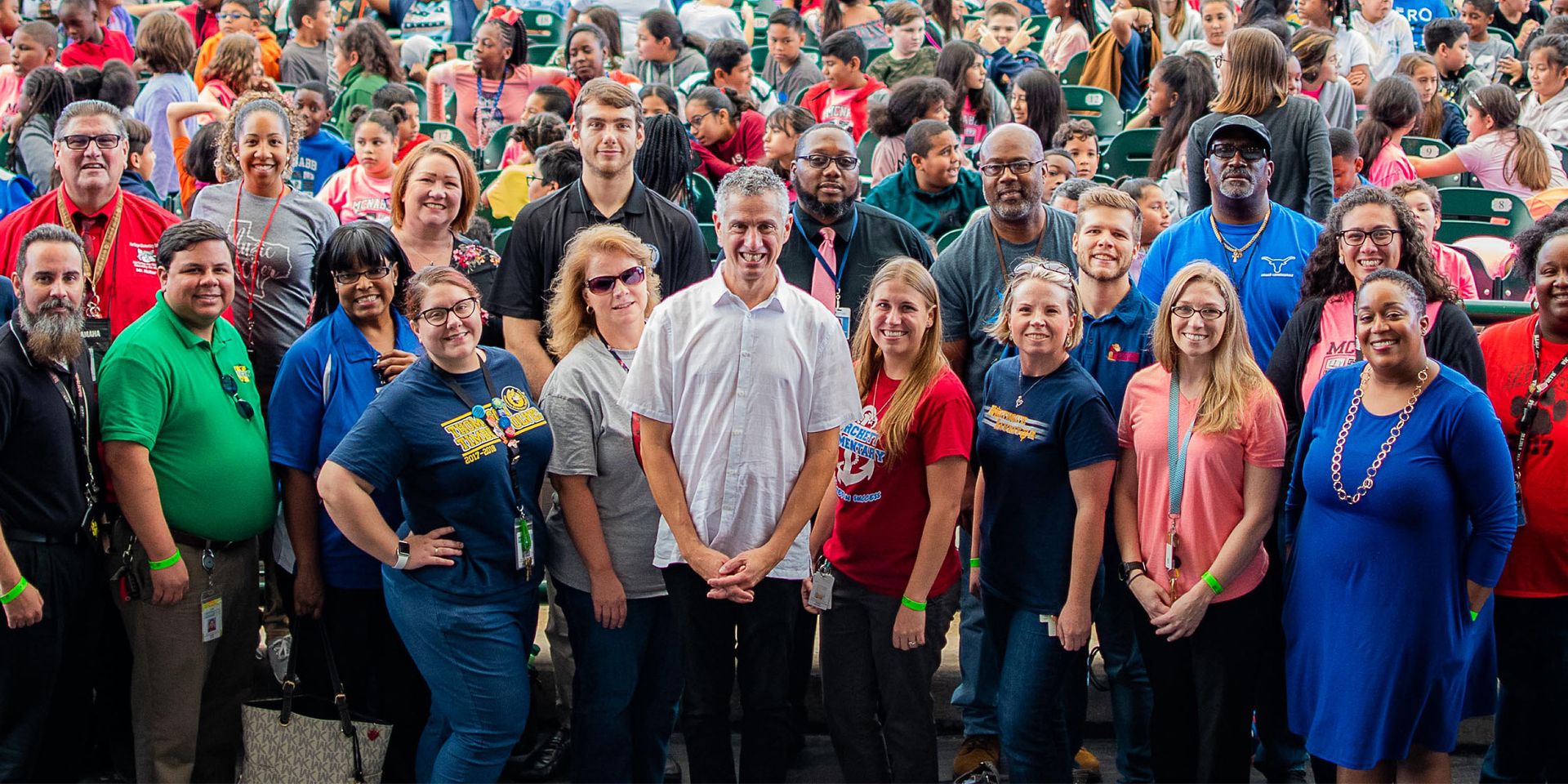 Professional Development Grant Opportunity for Arts Educators
The Cynthia Woods Mitchell Pavilion exists to put The Arts in the community's hands. Arts educators have the power to inspire the minds of our youth and set a foundation for a love of the arts. In an effort to help teachers grow in their craft, The Pavilion has launched a professional development grant opportunity specifically for arts educators in the community.
The deadline for applications will be April 14, 2022. Applicants will be notified of their grant status via email within a few weeks.
1.
Grants are available to public school educators in the following school districts - Conroe, Klein, Magnolia, Montgomery, Spring, Tomball and Willis - specifically those in the field of vocal and instrumental music, theatre and dance.
2.
Funding is available for educators to participate in high-quality, arts-focused professional development like summer workshops, conferences and seminars.
3.
Requested funds can be used for registration, travel or conference materials but must be outlined in detail on the grant application. The Pavilion may award partial funding at its discretion in order to support a greater number of applications.
4.
Funding must be used before December 31, 2022.
Questions or concerns may be directed to Cameron Klepac at klepac@woodlandscenter.org.
Use the form below to apply for a Professional Development Grant.
Please click "upload" after you select your file
Uploading file. Please wait
Upload Complete
If you have any problems submitting your application, or any further questions, please email cklepac@woodlandscenter.org. Upon submitting your application, you will be redirected to a confirmation page. If you are not redirected, please resubmit your application.