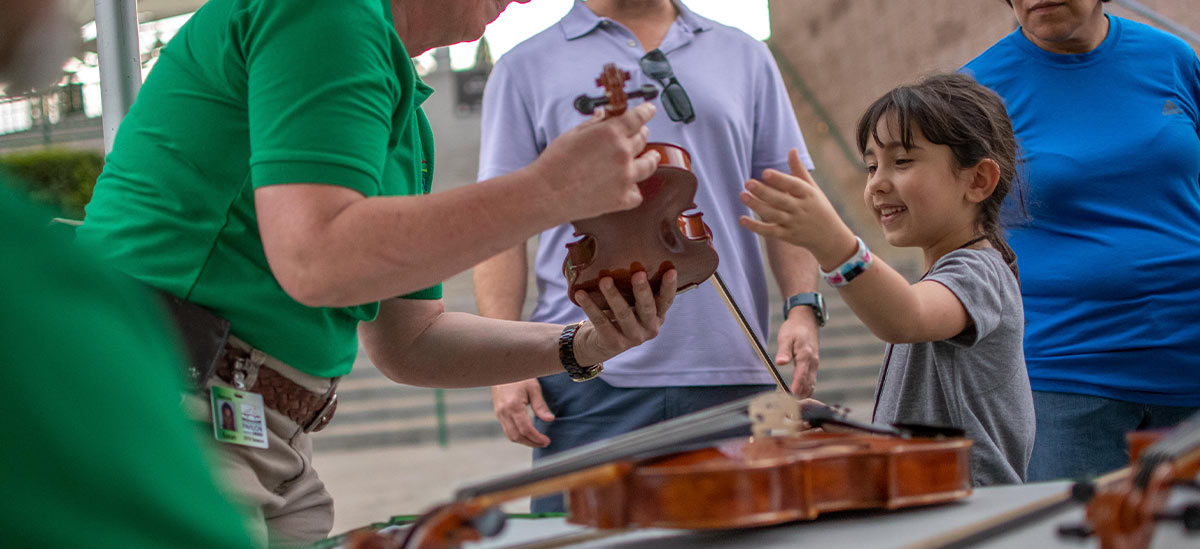 Support The Arts
The Arts are inspiring and encouraging - we've seen that communities grow vibrant and families unite where The Arts are strongest. Access to The Arts is growing and changing communities note by note, and we want you to be a part of making The Arts even more accessible. Here's how you can help:
Donation Form
Have a question about your donation? Email Development Director Lisa Baeckel at [email protected].
Why Support The Arts?

We'll let a few of the people who The Arts have impacted tell you for themselves.