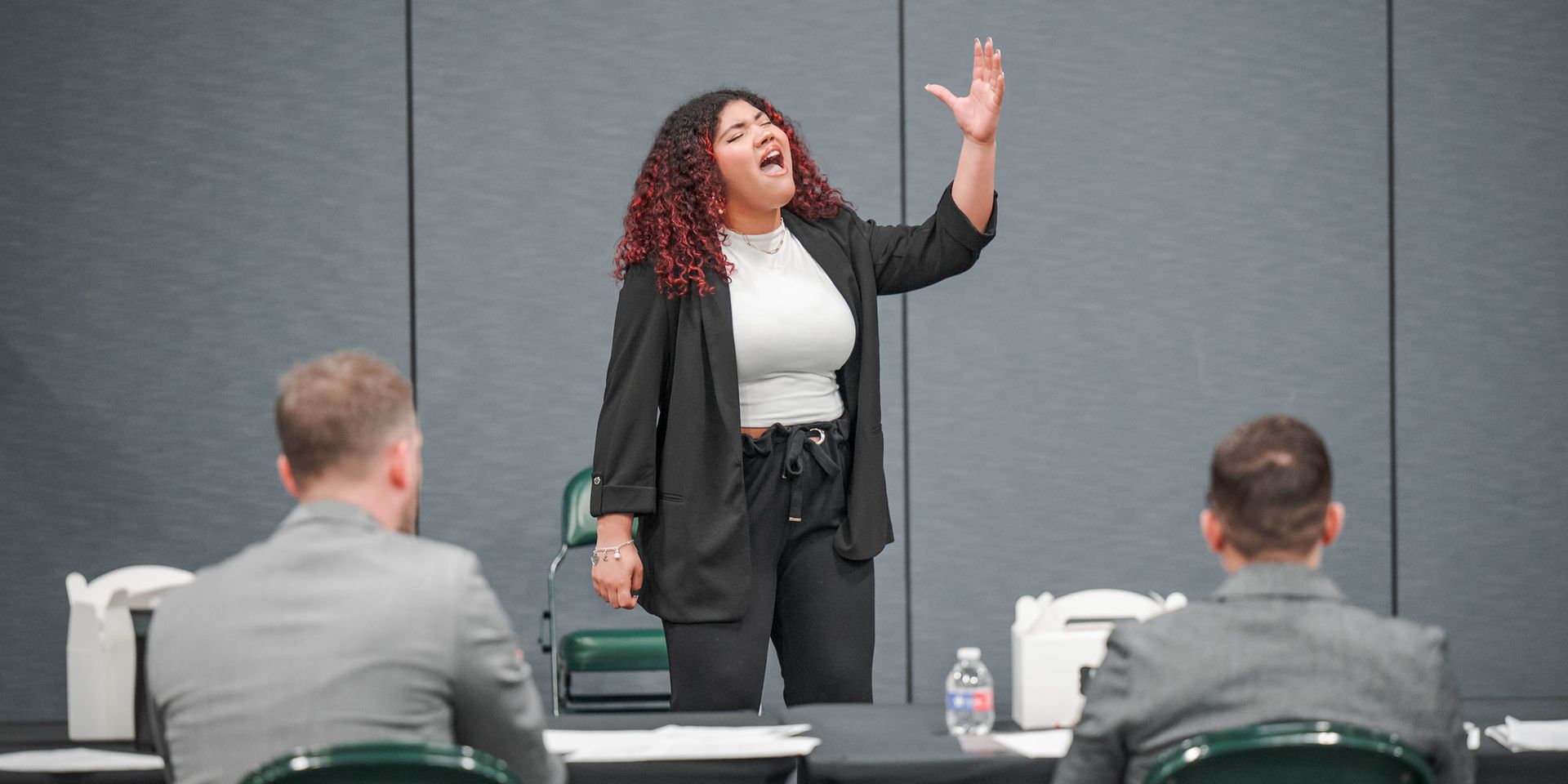 Fine Arts Scholarships
Each year The Pavilion Partners raises funds to provide area students with fine arts scholarships. Since beginning this program, over $2 million in fine arts scholarships has been awarded.
For many recipients, these scholarships are vital to accomplishing a degree in a fine arts discipline. Through the fundraising efforts of The Pavilion Partners, students are enabled to pursue their passion at the college level and beyond.
The Pavilion Partners Fine Arts Scholarships are available to three distinct groups:
Graduating High School Senior - High school seniors who will major in a fine arts program at the college or university of their choice in one of the following categories: dance, instrumental music, musical theatre, theatre arts, visual art and vocal music.
Renewal - Recent recipients of a Pavilion Partners Fine Arts Scholarship looking to renew their scholarship.
Post Graduate - Individuals seeking to enhance their career in fine arts through completion of professional or graduate studies and certifications.

We partner with Acceptd to host our applications. Please visit our landing page to learn more and begin an application.
How impactful is a scholarship?