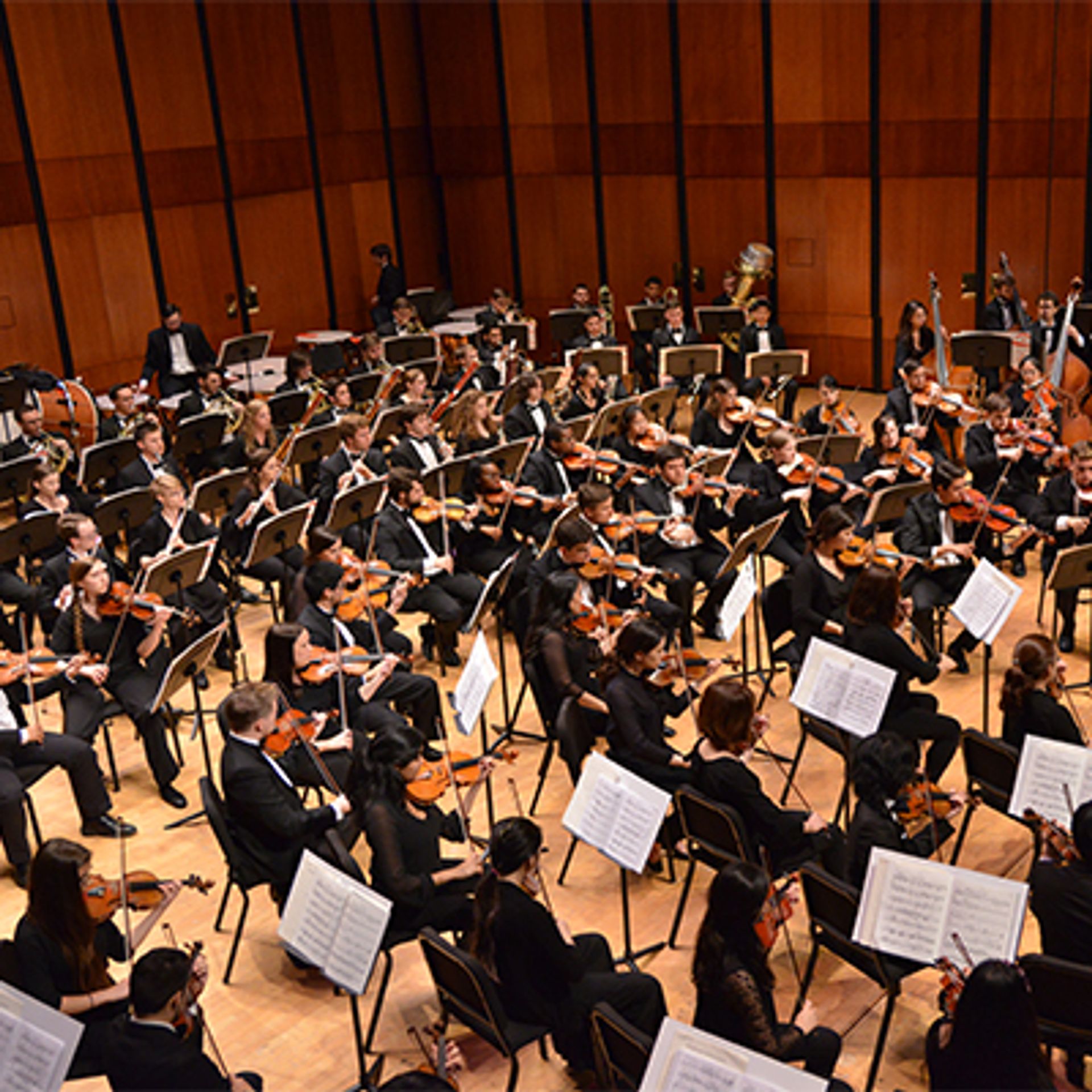 EXPERIENCE A NIGHT OF DANCE AT TEXAS MUSIC FESTIVAL ORCHESTRA FREE CONCERT JUNE 22
The Woodlands, Texas – Since 1990, each summer, young professional musicians descend upon the University of Houston campus for a four-week intensive orchestral fellowship program. Each musician accepted into the program receives a fellowship that offers a dynamic opportunity to learn from distinguished artists from the Moores and Shepherd schools of music faculty as well as members of the Houston Symphony. The program culminates at The Cynthia Woods Mitchell Pavilion where the Texas Music Festival Orchestra will take the Main Stage for a free concert Friday, June 22 at 8 p.m. under Guest Conductor Carlos Spierer. Tickets are not required for free seating.
The family-friendly concert will include performances of Joaquín Turina's Danzas fantásticas, Op. 22, Symphonic Dances from West Side Story and Arturo Márquez's Danzón No. 2. A highlight of the event will be special solo performances by Andres Vela, first place winner of the Cynthia Woods Mitchell Young Artists Competition, and Lucas Sanchez, second place winner.
"The Pavilion is very proud to be the presenting venue for the Texas Music Festival. This event truly fulfills our Mission of being a catalyst to enhance an appreciation for the arts and provide performance opportunities for young artists," said Jerry MacDonald, president and CEO of The Pavilion.
During pre-concert activities beginning at 7:00 p.m., Boy Scouts and Girl Scouts of all ages will have the opportunity to complete their music merit badge through a variety of requirements set up throughout The Pavilion's North Plaza. Other plaza activities include The Pavilion Partners Arts & Crafts booth and Instrument Petting Zoo as well as activities by Woodforest National Bank and Renewal by Andersen. Attendees will also be treated to special ballroom dancing lessons and an on-stage performance by instructors from Dance with Me studio in The Woodlands.
Families are encouraged to enhance their performing arts experience with Mini Maestros, a free and exciting program that makes the arts both fun and accessible for kids of all ages. By signing up for Mini Maestros, children will receive: a special membership lanyard and badge, free reserved seating at all performing arts events, early entry for Ice Cream Social or Hocus Pocus Pops, a free ticket to Children's Festival and other great perks throughout the season. Families can register their children at any of The Pavilion's performing arts events this season at a special booth located in the North Plaza or online at www.woodlandscenter.org/mini-maestros.
Guests are welcome to bring a picnic from home or their favorite restaurant to enjoy in their seat or on the lawn. Keep in mind however, that beverages are not allowed to be brought into The Pavilion and picnics must comply with The Pavilion's bag size restriction and/or be in original packaging. Examples include pizza within a pizza box or chips in original sealed packaging. Please visit The Pavilion's website for more information on these restrictions. For those wanting to sit on the hill, lawn chairs also are provided free for this event.
For more information about The Pavilion, please visit our website at www.woodlandscenter.org. Look for The Pavilion on Facebook, Twitter, Snapchat, YouTube and Instagram, or download The Pavilion's iOS or Android app.

# # #
Opened in 1990, The Cynthia Woods Mitchell Pavilion is part of The Center for the Performing Arts at The Woodlands, a nonprofit 501 (c)(3) organization that provides diverse, high-quality performing arts events for the entertainment and enrichment of a broad regional audience. Through numerous educational and community outreach programs, The Center is a catalyst for attracting new audiences to the performing arts and building strong ties between the arts and educational institutions.