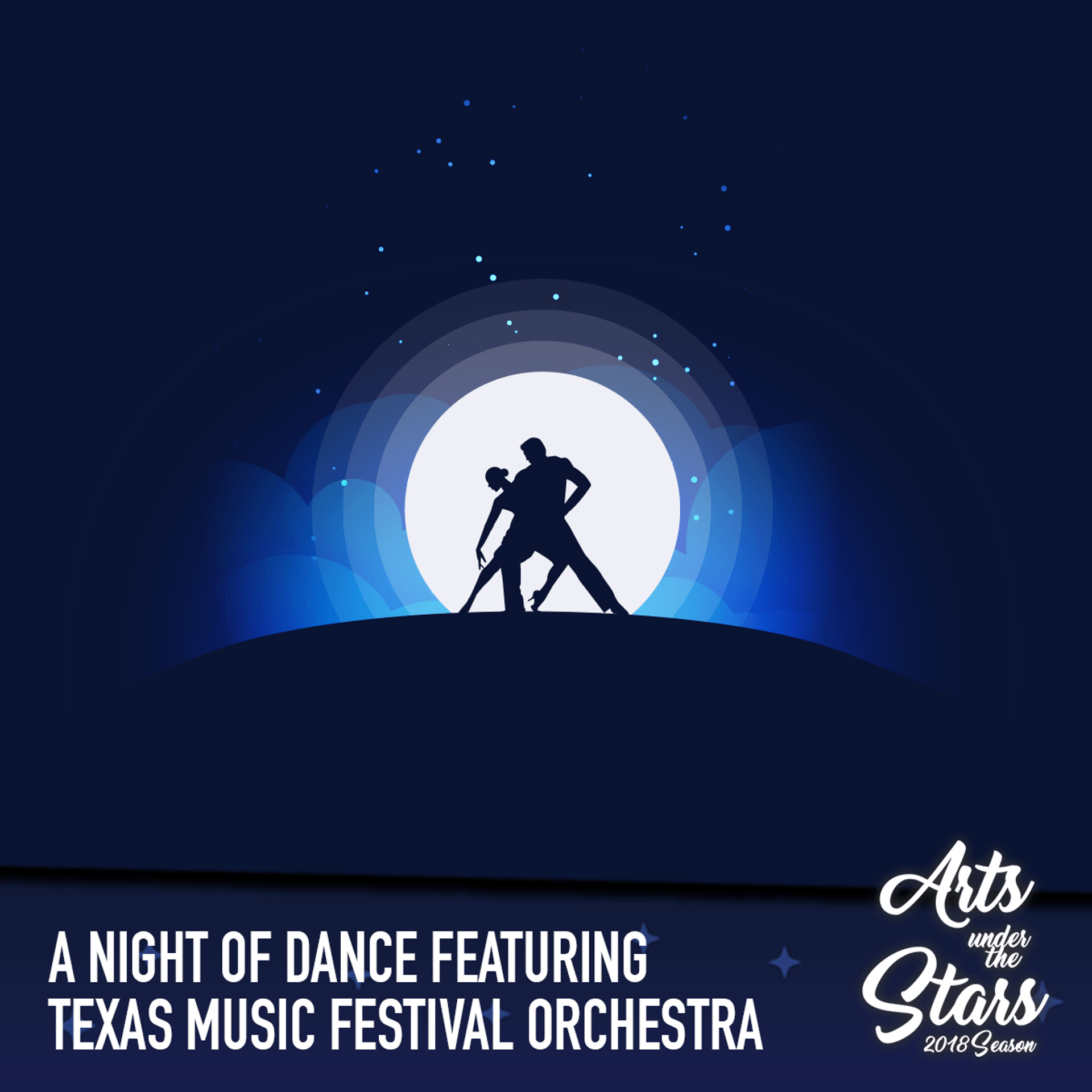 DANCE THE NIGHT AWAY FEATURING TEXAS MUSIC FESTIVAL ORCHESTRA
06/22/2018
Show at 08:00 PM
DANCE THE NIGHT AWAY FEATURING TEXAS MUSIC FESTIVAL ORCHESTRA
JUNE 22, 2018 | 8 PM

XXXX, Conductor


No backpacks, bags or purses larger than 8.5" x 11" will be allowed into the venue.

Picnics at Performing Arts shows must follow bag size restrictions, but can include items in original packaging such as pizza boxes, take-out containers, chip bags, etc.
FREE EVENT
Enjoy a free concert from the incredibly talented students of the Texas Music Festival Orchestra.
The Immanuel and Helen Olshan Texas Music Festival ® was founded in 1990 to provide young professional musicians with a challenging musical environment in which to develop skills in orchestral, chamber music, and solo performance. The intensive four-week orchestral fellowship program on the University of Houston campus is guided by renowned guest conductors, members of Houston's orchestras, faculty from the Moores and Shepherd schools of music, and other distinguished artists.
Did you know that you can reserve seats for large groups at many performing arts shows? Learn more...
Learn More
Read More...
Close