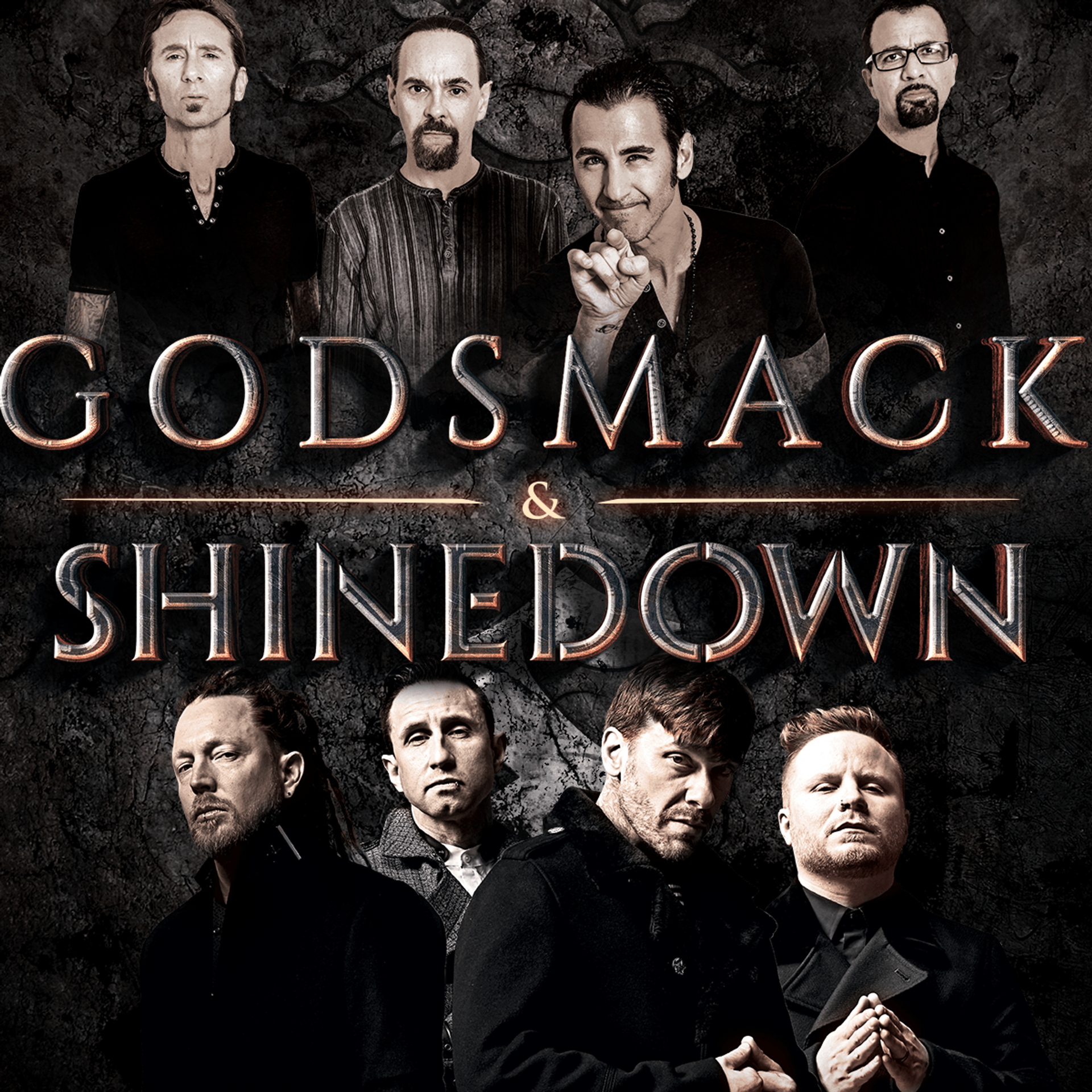 GODSMACK AND SHINEDOWN WITH LIKE A STORM
08/11/2018
Show at 07:00 PM
GODSMACK AND SHINEDOWN WITH LIKE A STORM
AUGUST 11, 2018 | 7:00 PM | Gates Open at 5:30 PM

No backpacks, bags or purses larger than 8.5" x 11" will be allowed into the venue.

Please Note: Lawn Chairs will not be available for rent at this show.

ON-SALE NOW
GA PIT: $109.50
RESERVED SEATS: $109.50, $75, $65
LAWN: $46


---
This summer, rock fans should prepare to be rocked hard when the GODSMACK/SHINEDOWN co-headlining summer tour hits The Pavilion.
"We really believe this could be a great moment in our band's career and we plan on running on the road until at least fall of 2019," Sully Erna of Godsmack says. "We love the guys in Shinedown and we all go way back. There is a very strong mutual respect between our camps and we feel that this tour is going to be a must see!" Adds the singer, songwriter and guitarist: "We're preparing ourselves to be on the top of our game!"
"It's all about impact, and making a statement," says Brent Smith, Shinedown's lead singer. "We are creating a show for the fans that is powerful, passionate, and sonically inspiring. The audience has given us a platform to be ourselves, and create something spectacular. That being said SHINEDOWN, and GODSMACK will most certainly NOT let them down. This will be the Rock & Roll event of the year. In other words "IT'S ABOUT TO GET HEAVY!!!"
Read More...
Close