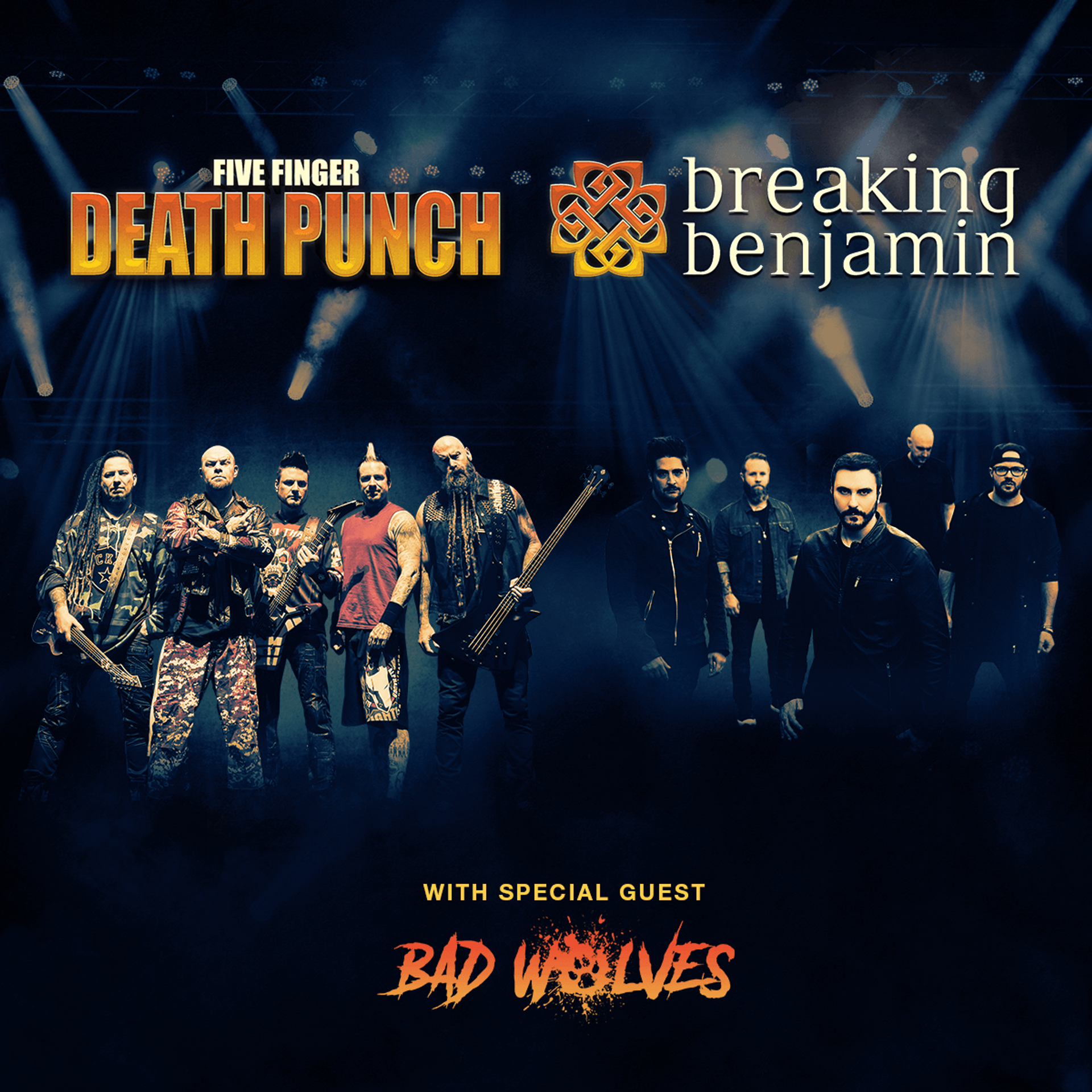 BREAKING BENJAMIN AND FIVE FINGER DEATH PUNCH WITH BAD WOLVES
08/03/2018
Show at 07:00 PM
BREAKING BENJAMIN AND FIVE FINGER DEATH PUNCH WITH BAD WOLVES
AUGUST 3, 2018

No backpacks, bags or purses larger than 8.5" x 11" will be allowed into the venue.

Please Note: Lawn Chairs will not be available for rental at this show.
The Lounge opens at 5:00 PM

Gates open at 6:00 PM

Bad Wolves at 6:10 PM

Nothing More at 7:00 PM

Five Finger Death Punch at 8:00 PM

Breaking Benjamin at 9:45 PM
*Keep in mind, all times are tentative and subject to change.
ON-SALE NOW
GA PIT: $135
RESERVED SEATS: $109.50, $89.50, $69.50, $49.50
LAWN: $55


A limited number of Lawn 4 packs will be sold for $90 plus service fees.
---
Five Finger Death Punch and Breaking Benjamin rock The Pavilion.

Five Finger Death Punch guitarist, Zoltan Bathory says, "We are putting together 2018's biggest Hard Rock tour of the Summer; where even the first band on the bill has a massive hit single around the world. There will be fire, there will be lights and it's going to be loud. An experience you can't just download, you have to be there. We all get about 80 summers in our lifetimes, so make them count."
Learn More
Read More...
Close