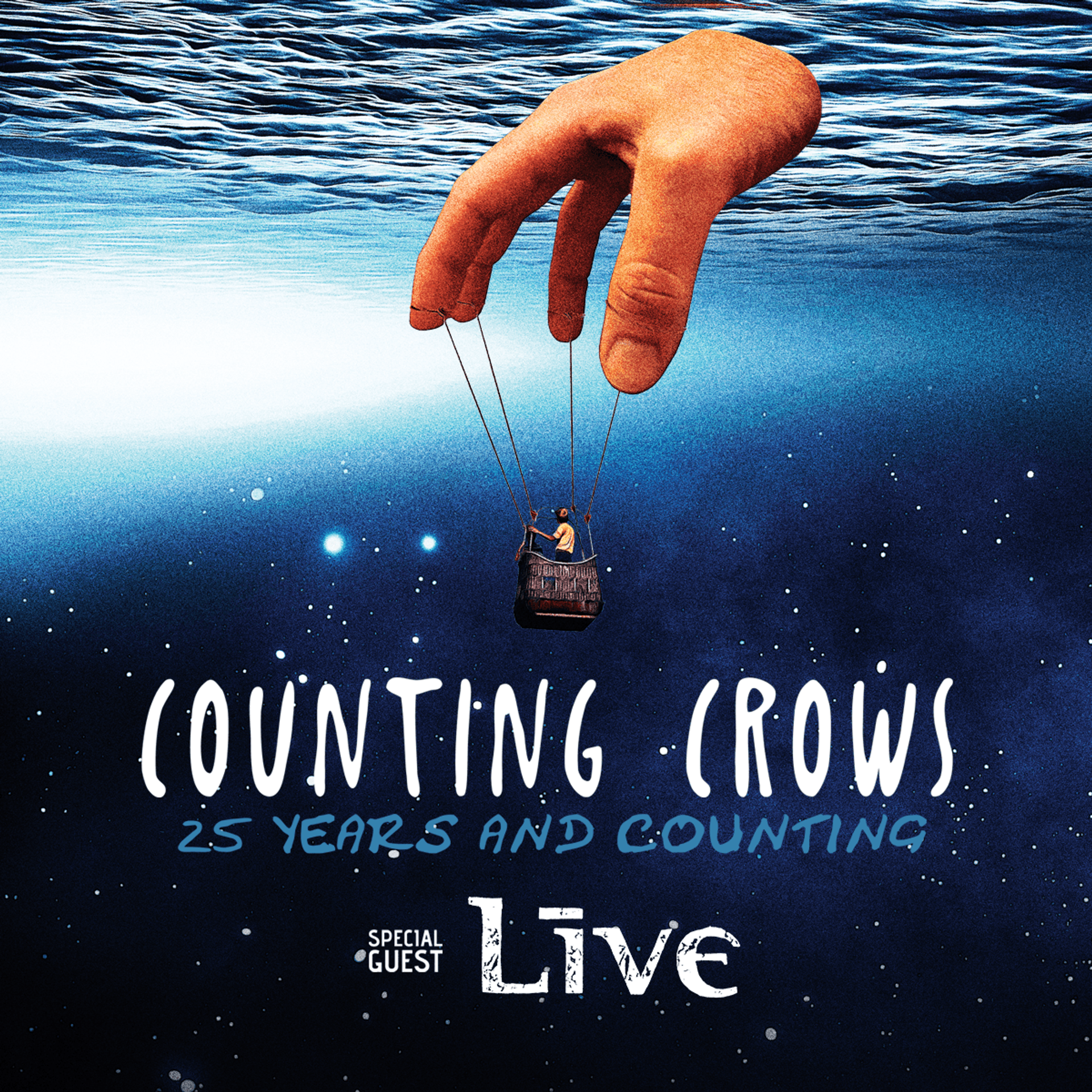 COUNTING CROWS WITH +LIVE+
07/22/2018
Show at 06:30 PM
25 Years and Counting Tour
COUNTING CROWS WITH +LIVE+
JULY 22, 2018 | 6:30 PM | Gates Open at 5:30 PM

No backpacks, bags or purses larger than 8.5" x 11" will be allowed into the venue.

ON-SALE NOW
RESERVED PIT
RESERVED SEATS: $119.50, $99.50, $95.00, $79.50, $59.50, $29.50
LAWN: $29.50


---
After more than two decades and 20 million albums sold globally, Counting Crows will celebrate 25 years of making music by making a stop at The Pavilion on its worldwide "25 YEARS AND COUNTING" tour.

"The nice thing about having 25 years of music to celebrate and seven studio albums we absolutely love to choose from is that we can play a different show every night," said Crows vocalist Adam Duritz. "The nice thing about touring with +LIVE+ is that we get to spend yet another summer with old friends who play great music. We can't wait!"
+LIVE+ vocalist & guitarist Ed Kowalczyk echoed those sentiments: "+LIVE+ is beyond excited to get out on the road this summer and play for our fans. We are freshly reunited and performing with a confidence and ferocity that we can't wait for people to experience. The fact that we will be sharing the stage once again with the incomparable Counting Crows is icing on the cake!"
Learn More
Read More...
Close