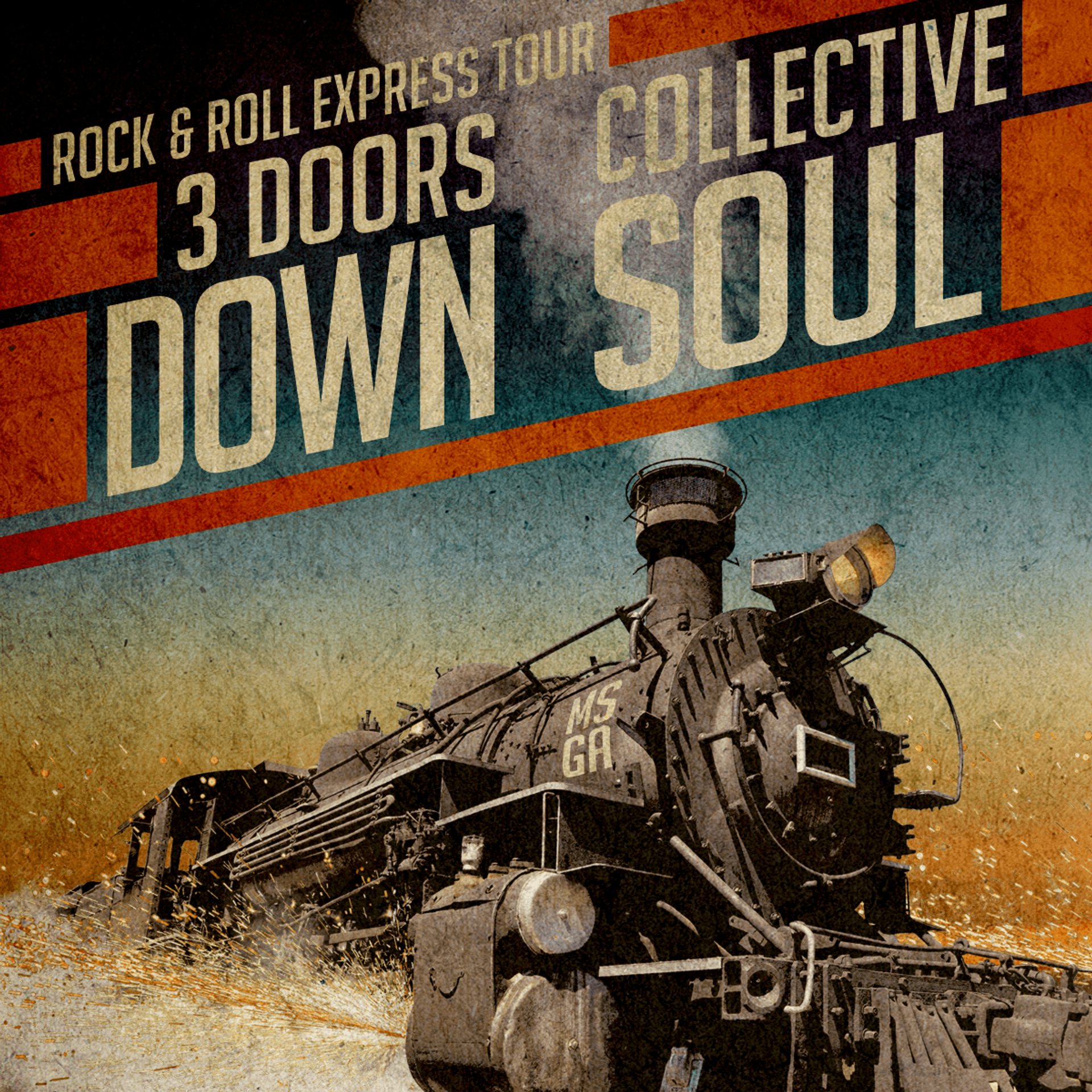 3 DOORS DOWN & COLLECTIVE SOUL WITH SOUL ASYLUM
07/15/2018
Show at 07:00 PM
3 DOORS DOWN & COLLECTIVE SOUL WITH SOUL ASYLYM
JULY 15, 2018 | 7:00 PM | Gates Open at 6:00 PM

No backpacks, bags or purses larger than 8.5" x 11" will be allowed into the venue.

ON-SALE NOW
RESERVED PIT
RESERVED SEATS: $79.50, $65, $49.50
RESERVED SEATS ONLY - NO LAWN


---
3 Doors Down and Collective Soul are bringing their Rock & Roll Express Tour to The Pavilion, which means we're on track for a phenomenal night.

With more than 30 million albums sold, 18 million digital single sales, billions of streams and 12 iconic hits combined, 3 Doors Down and Collective Soul are inviting fans aboard The Rock & Roll Express Tour this summer at The Pavilion.
"Soul Asylum, Collective Soul and 3 Doors Down, that's a big night of hits!! I'm looking forward to hopping on the Rock & Roll Express this summer, gonna be fun!" said Brad Arnold of 3 Doors Down.
"It's going to be an exciting summer! Not only are we going to be out with a great band, but also some great friends. I look forward to seeing everyone come out and rock with us, 3 Doors Down, and Soul Asylum," said Ed Roland of Collective Soul.
Learn More
Read More...
Close