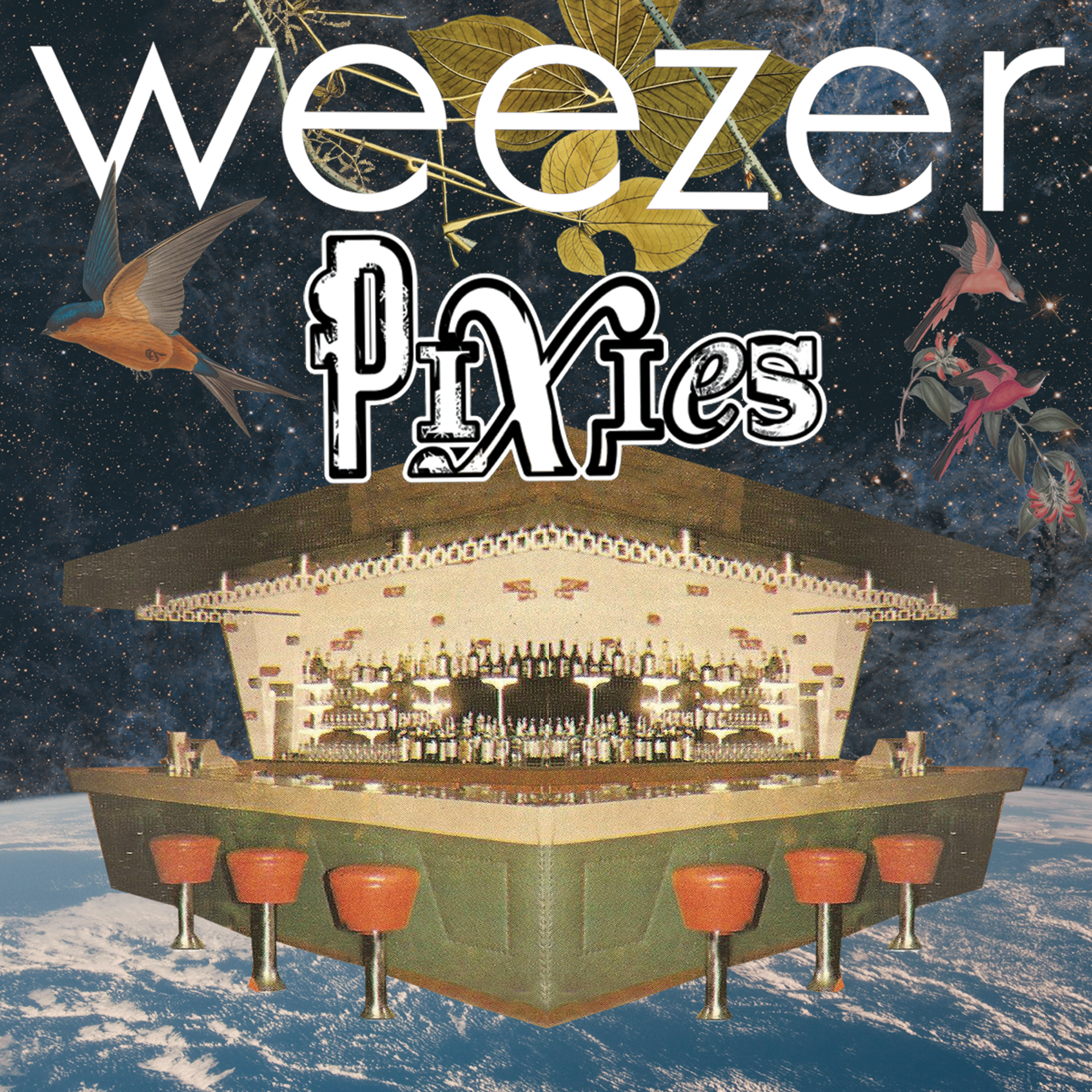 WEEZER WITH PIXIES AND THE WOMBATS
06/29/2018
Show at 07:15 PM
PARKING:
Preferred parking is available at all Ticketmaster locations for $20 plus service charge. FREE guest parking is available in lighted and patrolled lots convenient to The Pavilion.
PAVILION RULES:
Permitted and non-permitted items may vary per show. Camera policies are set at the discretion of the artist and may vary at each show. For a full list of rules and permitted items please check the Pavilion Rules.
All shows, especially opening acts are tentative and subject to change without notice. Ticket prices are subject to change without notice. Service charges will apply. Ticketmaster and Live Nation Ticketing is the official ticketing source of The Cynthia Woods Mitchell Pavilion. The Pavilion does not endorse or recommend any other ticketing source for events held at The Pavilion. The only exception is when purchasing tickets through an official artist fan club website.
WEEZER & PIXIES WITH THE WOMBATS
JUNE 29, 2018 | 7:15 PM | Gates Open at 6:30 PM

No backpacks, bags or purses larger than 8.5" x 11" will be allowed into the venue.

TICKETS ON-SALE NOW
GA PIT: $99.50
RESERVED: $99.50, $69.50, $59.50, $45.00, $39.50
LAWN: $25

There will be a limited number of lawn four packs for $80 plus service fees.
---
Though Weezer and Pixies have shared stages in the past, this marks their first full tour together.
The tour comes on the heels of the release of Weezer's acclaimed eleventh studio album, Pacific Daydream. With love from the likes of the New York Times, NPR Music, Q Magazine, and more, as well as a no. 1 Alternative single in the album's song "Feels Like Summer," Pacific Daydream is a brilliant addition to the band's already much-loved discography.
Pixies' live shows are unadulterated magic - simultaneously electrifying and lo-fi with focus on the music with almost no between-song banter. On this tour, fans can expect 75-minutes of Pixies playing "anything they want," one song right after the other, chosen from all points of their career, the classics and the new gems. Artists like Bono, Nirvana's Kurt Cobain and David Bowie knew what they were saying when they heaped praise on Pixies' immense influence and rich contribution to music. This is a band that gives its concert audiences sweet memories of the past while continuing to evolve with relevancy.
Learn More
---
Read More...
Close