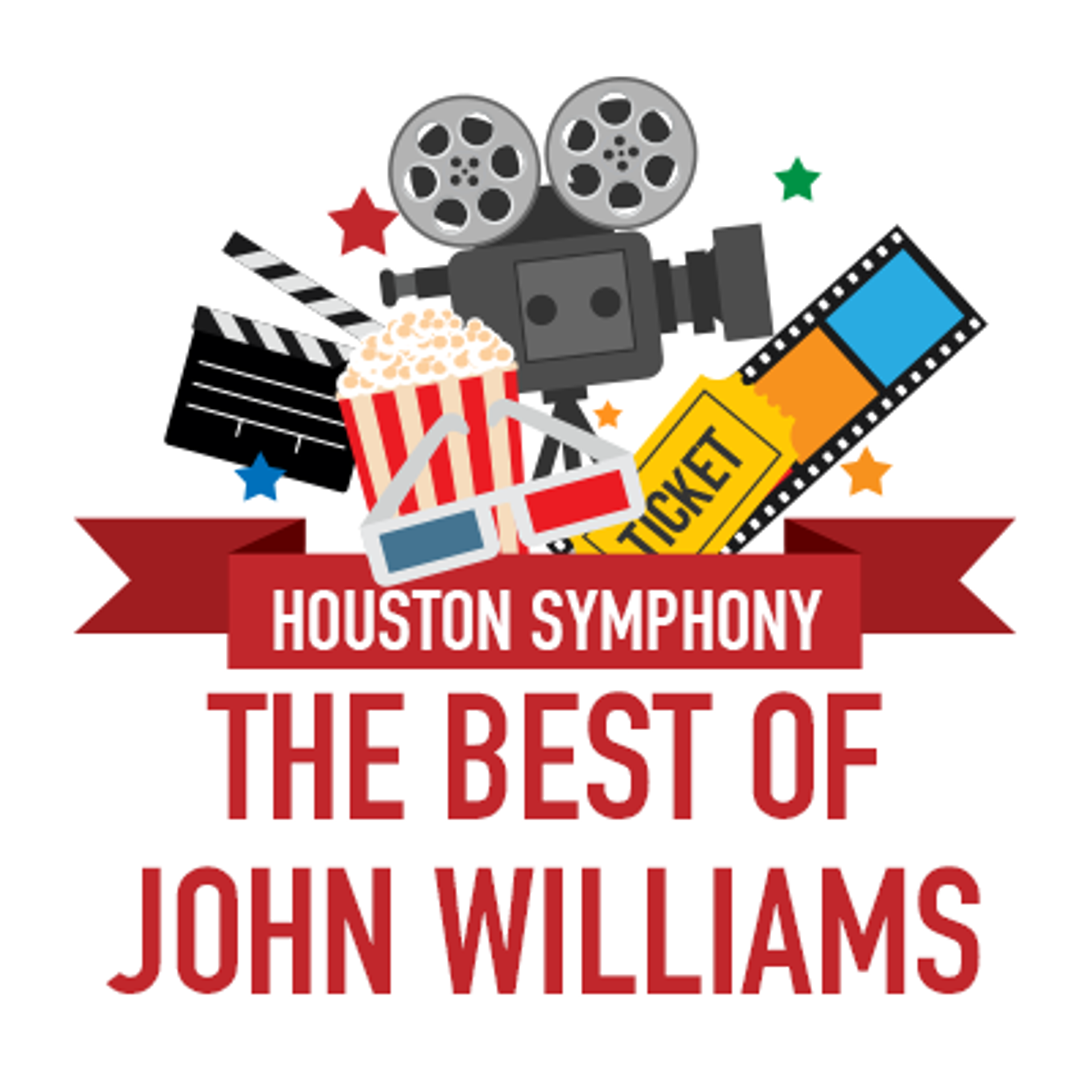 HOUSTON SYMPHONY: THE BEST OF JOHN WILLIAMS 2017 - CANCELLED
09/06/2017
Show at 08:00 PM
SPONSORED BY
SEPTEMBER 6
8 p.m. / Doors: 7 p.m.
Damon Gupton, conductor
While The Pavilion has had no physical damage to the venue from the impact of Hurricane Harvey, our focus has been on our staff, fans and community whose homes are experiencing devastating flood waters. We now know this also includes our friends and colleagues at Houston Symphony.
With this in mind, Houston Symphony: The Best of John Williams scheduled for Wednesday, September 6 at The Pavilion has been cancelled. We will plan to include this program in our 2018 performing arts season.
Refunds are available at the point of purchase. If tickets were purchased at The Pavilion Box Office, customers must visit the Box Office in person to obtain their refund. The Pavilion offices and Box Office are now operating as normal.
SPONSORED BY
Tickets: $20 Orchestra/ FREE Mezzanine & Lawn seating
After the incredibly positive response to the John Williams tribute in 2016, the show will return with added selections on Wednesday, September 6 beginning at 8 p.m.
Known for composing some of the most recognizable soundtracks in cinematic history, hear music from some of Williams' most iconic film's like Star Wars, Harry Potter, Indiana Jones and the Steven Spielberg classic E.T. Tickets are $20 for orchestra seating. Mezzanine and lawn seating are free. Tickets are not required for free seating.
During his extremely successful career, Williams has received numerous awards, including five Academy Awards, two Emmys, four Golden Globes and 18 Grammys. He has composed the music to all but two of Spielberg's feature films. He has conducted orchestras worldwide and most recently composed the score for two blockbusters, Jurassic World and Star Wars: The Force Awakens. His scores for the original Star Wars trilogy transformed the landscape of Hollywood film music and became icons of American culture. Although he will not perform on this program, John Williams previously appeared with the Houston Symphony alongside cellist Yo-Yo Ma in December 2013.
As an added treat, guests will be dazzled by Damon Gupton, orchestra conductor for the evening. Gupton is best known for his acting parts in Criminal Minds, Bates Motel and The Divide.
At all performing arts shows, guests are welcome to bring a picnic from home or their favorite restaurant to enjoy in their seat or on the lawn. Keep in mind however, that beverages are not allowed to be brought into The Pavilion. Sitting on the hill? Lawn chairs are also provided free for this event.
PARKING:
Preferred parking is available at all Ticketmaster locations for $10 plus service charge. FREE guest parking is available in lighted and patrolled lots convenient to The Pavilion.
PAVILION RULES:
Permitted and non-permitted items may vary per show. Camera policies are set at the discretion of the artist and may vary at each show. For a full list of rules and permitted items please check the Pavilion Rules.
All shows, especially opening acts are tentative and subject to change without notice. Ticket prices are subject to change without notice. Service charges will apply. Ticketmaster and Live Nation Ticketing is the official ticketing source of The Cynthia Woods Mitchell Pavilion. The Pavilion does not endorse or recommend any other ticketing source for events held at The Pavilion. The only exception is when purchasing tickets through an official artist fan club website.
Read More...
Close