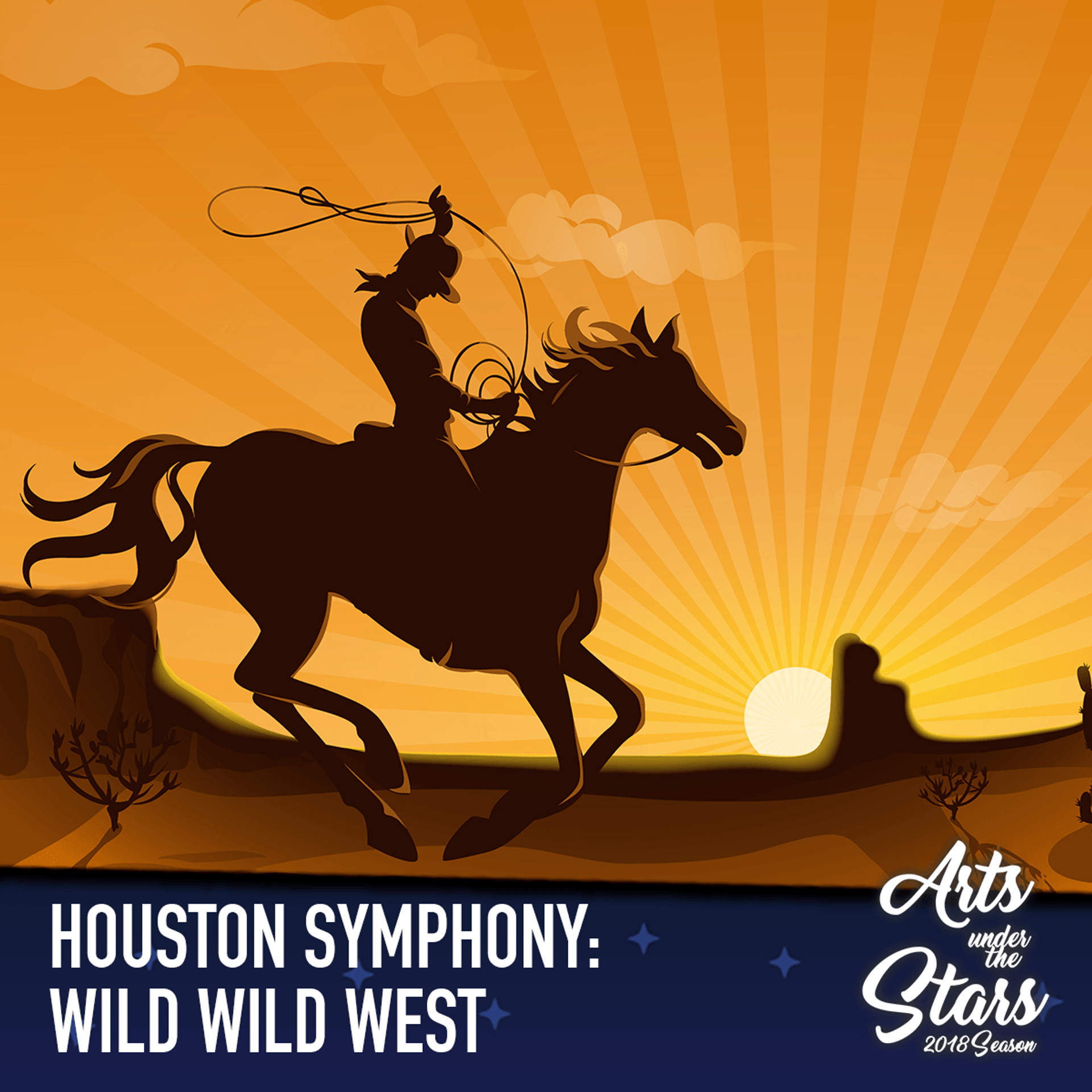 HOUSTON SYMPHONY: THE WILD WILD WEST
06/07/2018
Show at 08:00 PM
Hats Off to Reading at 5:30 PM
Sponsored by Anadarko Petroleum Corporation
HOUSTON SYMPHONY: WILD WILD WEST
JUNE 7, 2018 | 8 PM

XXXX, Conductor


Sponsored by Anadarko Petroleum Corporation


No backpacks, bags or purses larger than 8.5" x 11" will be allowed into the venue.

Picnics at Performing Arts shows must follow bag size restrictions, but can include items in original packaging such as pizza boxes, take-out containers, chip bags, etc.
FREE LAWN AND MEZZANINE
ORCHESTRA SEATING: $20
MEZZANINE & LAWN: FREE


Did you know that you can reserve seats for large groups at many performing arts shows? Learn more...
---
Well howdy, partner! Get ready for a knee-slapping good time with Wild West classics from the Houston Symphony. Don't miss out on activities in the plaza beforehand - gold mining, rope lassoing, Old West arts and crafts and a whole lot more.
Hats Off to Reading | 5:30 | The Pavilion Event Center
Hats Off to Reading is a free family literacy event at The Pavilion sponsored by a group of teachers that encourages students to develop a lifelong love of reading. A festive and free event for all, this event is often paired with a concert specifically catered to concert-going kids.
Learn More
Read More...
Close