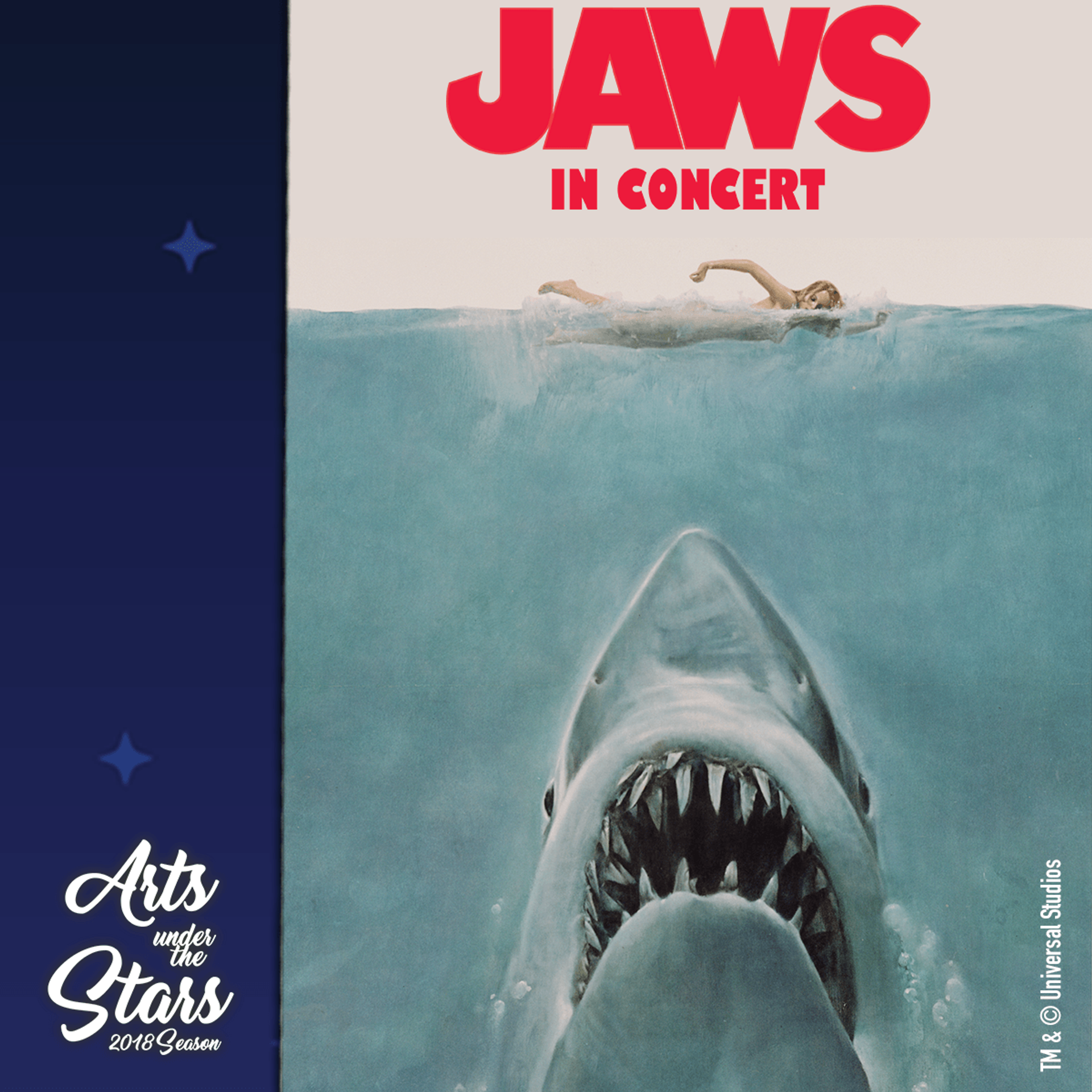 HOUSTON SYMPHONY: JAWS - IN CONCERT
06/13/2018
Show at 08:00 PM
HOUSTON SYMPHONY: JAWS - IN CONCERT
JUNE 13, 2018 | 8 PM | Gates Open at 7 PM

Steven Reineke, Conductor


No backpacks, bags or purses larger than 8.5" x 11" will be allowed into the venue.

Picnics at Performing Arts shows must follow bag size restrictions, but can include items in original packaging such as pizza boxes, take-out containers, chip bags, etc.
FREE LAWN AND MEZZANINE
ORCHESTRA SEATING: $20
MEZZANINE & LAWN: FREE


Did you know that you can reserve seats for large groups at many performing arts shows? Learn more...
---
Relive the thrilling suspense of JAWS as the Houston Symphony plays the iconic score in sync with the film projected on the big screen. Coming to Houston on June 13, tickets are on sale now!
Just when you thought it was safe to go back in the concert hall... The original summer movie blockbuster, with an Academy Award®-winning score by composer John Williams, JAWS is an unforgettable film-with-live-orchestra experience! Directed by Academy Award® winner Steven Spielberg, Jaws set the standard for edge-of-your-seat suspense, quickly becoming a cultural phenomenon and forever changing the movie industry. When the seaside community of Amity finds itself under attack by a dangerous great white shark, the town's chief of police, a young marine biologist and a grizzled shark hunter embark on a desperate quest to destroy the beast before it strikes again. Featuring an unforgettable score that evokes pure terror, Jaws remains one of the most influential and gripping adventures in motion picture history. Now for the first time, audiences will have the chance to experience the power of a live symphony orchestra performing the entire score in sync with one of the greatest motion pictures of all time.
In the words of Chief Brody, "You're gonna need a bigger boat!"
Jaws is a trademark and copyright of Universal Studios. Licensed by Universal Studios. All rights reserved.
Read More...
Close