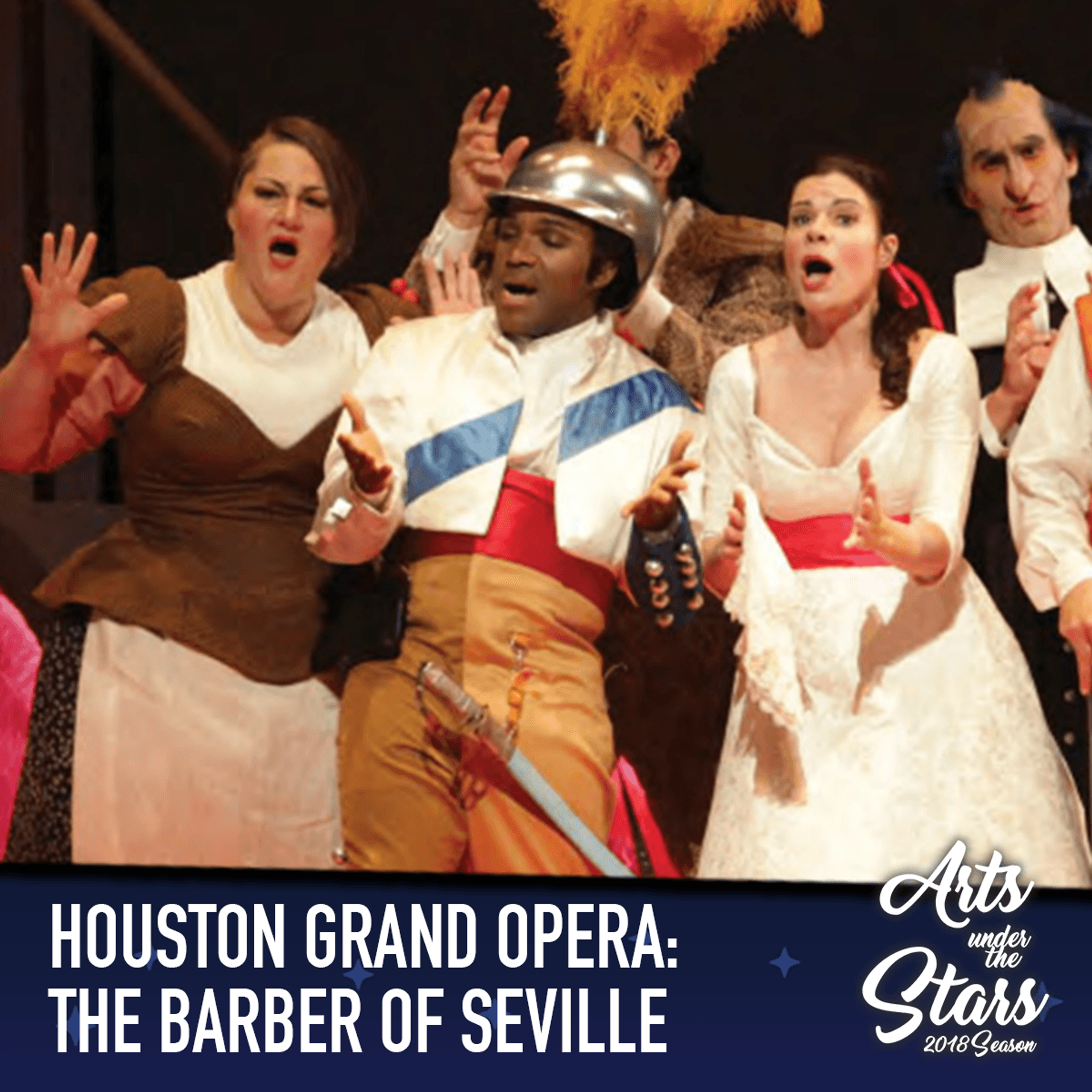 HOUSTON GRAND OPERA: THE BARBER OF SEVILLE
05/24/2018
Show at 00:00 AM
Sponsored by The Wortham Foundation
HOUSTON GRAND OPERA: THE BARBER OF SEVILLE
MAY 23, 2018 | 8 PM

Sponsored by The Wortham Foundation


No backpacks, bags or purses larger than 8.5" x 11" will be allowed into the venue.

Picnics at Performing Arts shows must follow bag size restrictions, but can include items in original packaging such as pizza boxes, take-out containers, chip bags, etc.
FREE LAWN AND MEZZANINE
ORCHESTRA SEATING: $20
MEZZANINE & LAWN: FREE


Did you know that you can reserve seats for large groups at many performing arts shows? Learn more...
---
The first opera music you ever heard…even if you didn't know it at the time!
Rossini's The Barber of Seville includes one of the world's most recognizable pieces of music, the famous "Figaro, Figaro, Figaro!" aria featured in Bugs Bunny cartoons.
Count Almaviva enlists his friend Figaro—the barber of the opera's title—to help him woo the lovely Rosina right under the nose of her overly protective guardian. Their trickery goes awry, but young love prevails in this laugh-out-loud comedy.
Composer: Rossini
Learn More
Read More...
Close