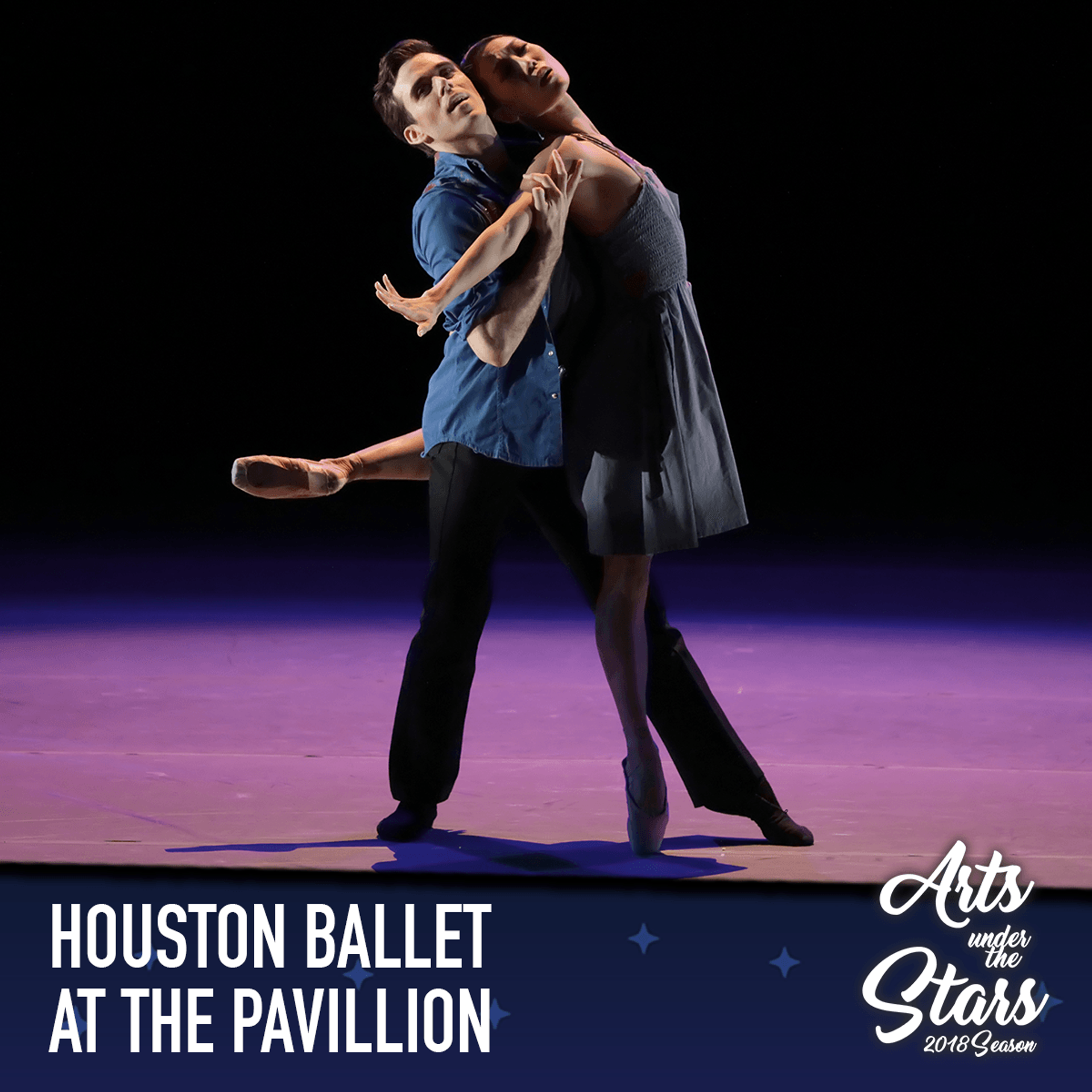 HOUSTON BALLET: MIXED REPERTORY FEATURING BALANCHINE'S SYMPHONY IN C
05/04/2018
Show at 08:00 PM
Sponsored by The Humphrey's Foundation
HOUSTON BALLET: MIXED REPERTORY FEATURING BALANCHINE'S SYMPHONY IN C
MAY 4, 2018 | 8 PM

Sponsored by The Humphrey's Foundation


No backpacks, bags or purses larger than 8.5" x 11" will be allowed into the venue.

Picnics at Performing Arts shows must follow bag size restrictions, but can include items in original packaging such as pizza boxes, take-out containers, chip bags, etc.
FREE LAWN AND MEZZANINE
ORCHESTRA SEATING: $20
MEZZANINE & LAWN: FREE


Did you know that you can reserve seats for large groups at many performing arts shows? Learn more...
---
We can't wait for The Houston Ballet's take on George Balanchine's Symphony in C - it's sure to dazzle and delight. Join us on the lawn for a free night of the most spectacular Ballet you'll see all summer long.

Learn More
Read More...
Close