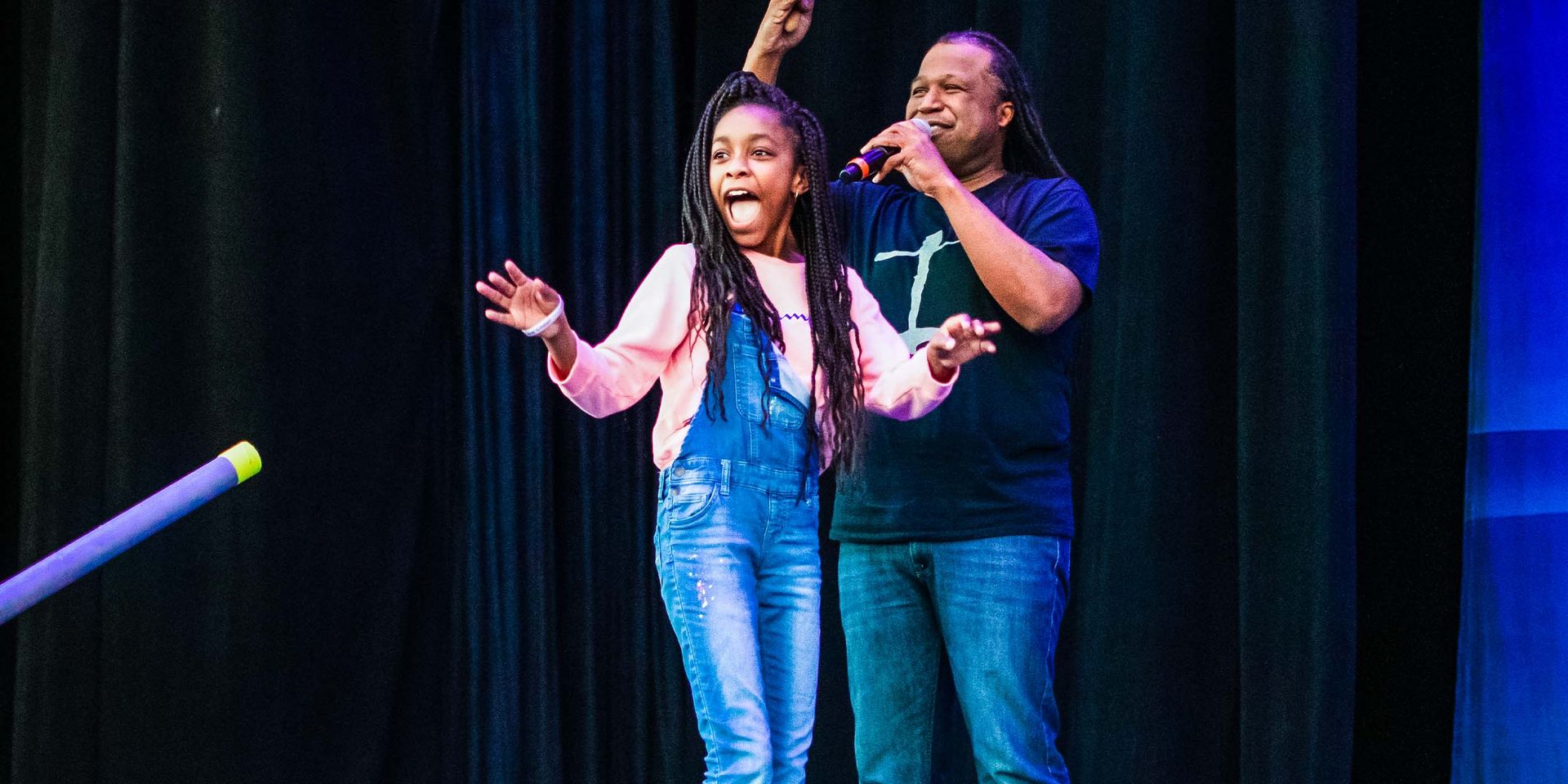 Musical Scores Frequently Asked Questions
FREE! It requires very little time and effort for teachers and administrators to implement. For your students, the rewards are tremendous! The only expense to your school is for bus transportation to The Pavilion. Title I schools are eligible for bus reimbursements.
You are responsible for contacting your school district's transportation department and reserving buses. The Pavilion does NOT coordinate bus reservations. Please remember that some districts require up to 3 weeks advance notice for bus requests. The performance is scheduled to begin at 10:30 a.m. and will conclude at 12:30 p.m. We ask that you please arrive by 10 a.m. to allow time for unloading and seating.
Subsidized busing is available for Title 1 Schools only. Please indicate on your reservation and email a letter stating your school's Title 1 status to Ashley Gravois at agravois@woodlandscenter.org.
We want to encourage as many students as possible from your school to join our Musical Scores program this year. We do not impose a maximum number. Please keep in mind that this event is for students in grades 6-9 only. Along with teachers, parent chaperones can attend the event with the class/school.
Along with teachers, parent chaperones can attend the event with your school. The total of both TEACHERS and CHAPERONES must be included in the count on the reservation form. Wristbands for the adults will be mailed to your school in advance. Only adults with provided wristbands will be allowed into the venue. This is for the safety of your students. Please note that parents/guardians are not permitted to bring non-school age or stay-at-home children while acting as a chaperone for Children's Festival.
Musical Scores is not open to the public. Tickets are not available for the public for purchase.
The event is rain or shine. All seating and activities are covered.
Yes, please let us know of any students with special seating needs for hearing, visual or mobility impairments at the time you make your reservation so we can be sure to make arrangements to accommodate them. It is also important to note whether you will be bringing a special transportation bus so that we can prepare for parking and unloading assistance.
Yes! Lunch will be provided. As a note, concession stands will be closed; therefore, no food or beverages will be sold at The Pavilion.
Once The Pavilion receives your reservation, an email confirmation will be sent to the designated teacher indicated on the reservation. If you do not receive an email confirmation within (2) business days, please contact Ashley Gravois at agravois@woodlandscenter.org.
The Pavilion will send a teacher's packet that includes bus signs, parking and seating information and a site map the week before the event. Please Note: We pre-arrange seating for the event and cannot accommodate last-minute changes.