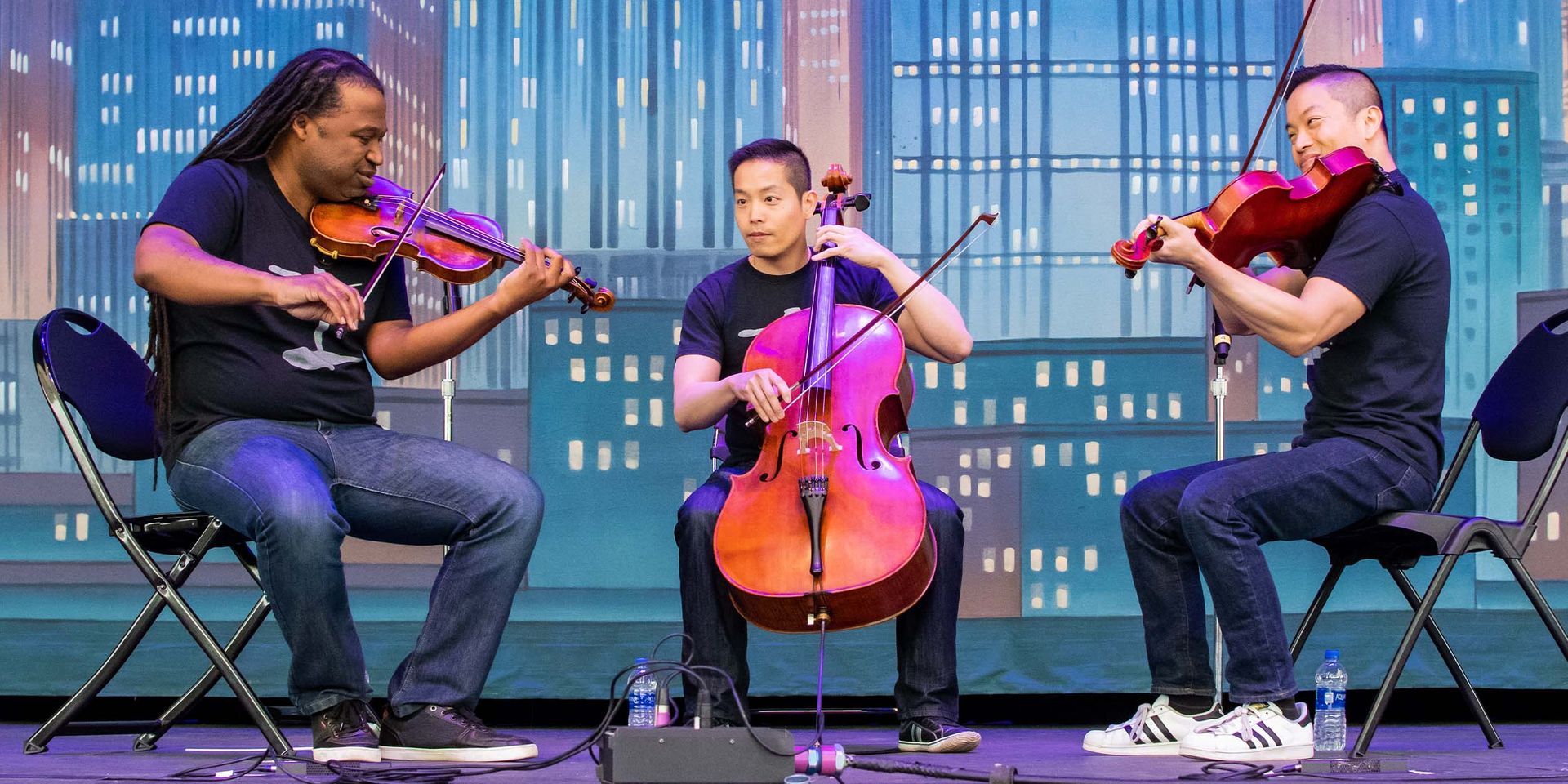 Musical Scores
Unfortunately, the Musical Scores program at The Pavilion will not be held in 2022. This is one of our absolute favorite programs at The Pavilion and we are very much hoping to welcome you all back in-person for it next year.
Musical Scores is a FREE program designed for students in grades six through nine who earn the privilege to attend a special event at The Pavilion by displaying model behavior and achieving specific scholastic goals. To be rewarded, students must accomplish purposeful objectives (book-reading, improving attendance, raising test scores) as established by their teachers and administrators.
Once the students have achieved their goals, they are rewarded with a free performance, lunch and t-shirt at The Pavilion. With performers ranging from a beatboxing string trio to engaging dancers, kids are always wowed and always the focus of this stellar celebration.
Frequently Asked Questions
For additional information or questions, contact Ashley Gravois.
Register your school today using the form below