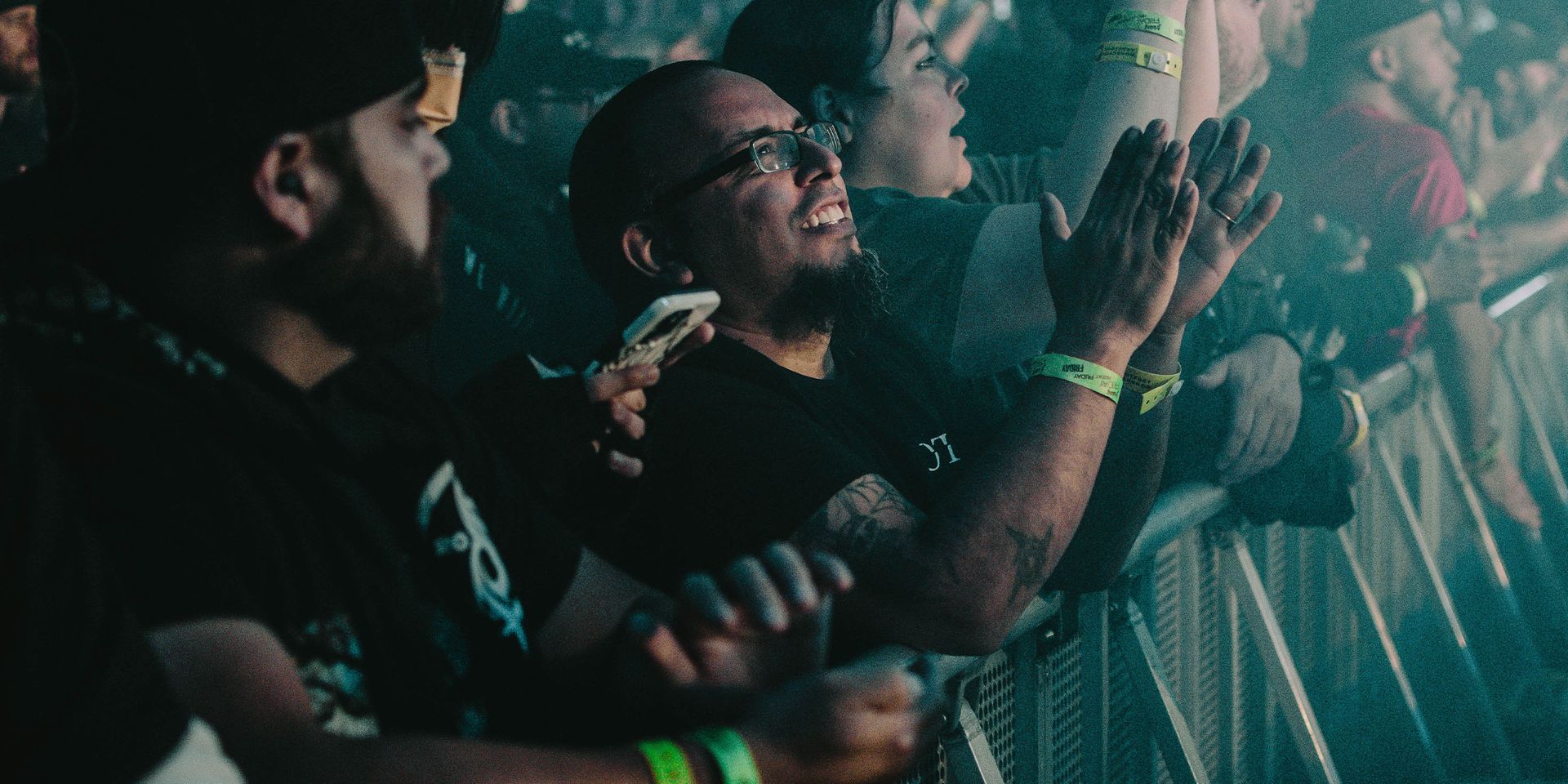 Safety at The Pavilion
The Pavilion strives to create an environment in which our guests are safe, informed and can always enjoy the show.
Weather

All Pavilion events are rain or shine.
The Pavilion will always monitor weather conditions to help keep you safe, but we expect shows to proceed as scheduled except in cases of extreme weather. Note that weather in Texas can change quickly. Please stay aware - we encourage guests to come prepared for potential weather changes.
When severe weather conditions occur within The Pavilion's safety boundary, we may choose to delay a show, adjust start times or opening acts, or on rare occasion, cancel or postpone the event. It is possible that a delay of an hour or more takes place before a cancellation decision is made. Safety is our primary goal, but if we can safely proceed with the event, we will always strive for it to continue. We will communicate updates during delays on this page, from The Pavilion's stage, on screens around The Pavilion, via social media and through our staff.
Security
Please stay alert and remember, if you see something suspicious, tell one of our green or red-shirted staff members, or a member of our uniformed law-enforcement.
Medical Emergencies:
We have a professional medical team on-site to help you with medical emergencies or issues as they arise. If you or someone around you needs assistance, look for green or red-shirted staff members, or a member of our uniformed law-enforcement who can help connect you with our medical team. Our medical team is here to help!
Useful Tips:
At each of our entrance gates, there are walk-through metal detectors. New in 2023 - at most entrances, guests do not need to remove items from their pockets to pass through, unless requested to do so by Event Staff.
Look out for those around you. If you see someone that looks like they need help, check in with them or talk with a green or red-shirted staff member, or a member of our uniformed law-enforcement. Please bring unacceptable behavior (harassment, unruliness, disrespectfulness) to the attention of our staff.
Be respectful of those around you. Concerts are loud, high-energy spaces full of people. Our goal is to help everyone enjoy the show - we'd love it if you made it your goal too!
Stay hydrated. Use the free, filtered water distribution stations around The Pavilion to stay hydrated - Texas summers can really take it out of you!
For additional information or questions, email info@woodlandscenter.org.