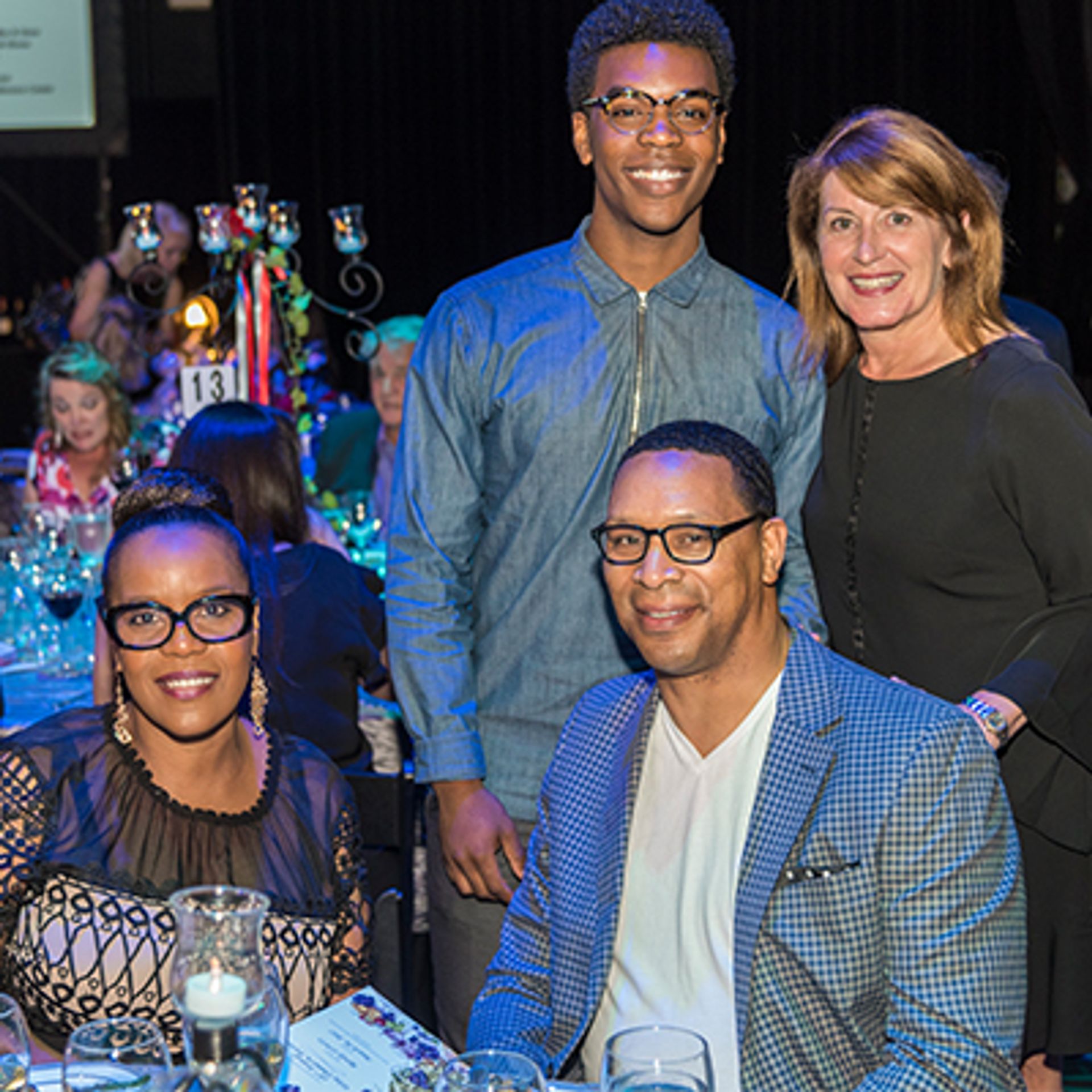 Support the Arts and Dine in Style at The Pavilion Partners 20th Anniversary Wine Dinner and Auction
The Woodlands, Texas – The Pavilion Partners, the official volunteer organization of The Cynthia Woods Mitchell Pavilion, will hold its 20th Annual Wine Dinner and Auction Sunday, March 24 at 5 p.m. on The Pavilion's Main Stage. This exclusive dinner funds scholarships for local students pursuing the fine arts in higher education.
It will be an evening of fine wine, provided by Flora Springs Napa Valley Family Estate, delicious food, courtesy of Fleming's Prime Steakhouse & Wine Bar, live entertainment and good company. Table sponsorships are available as well as individually priced tickets which are $250 each.
In celebration of its 20th anniversary, this year's event will honor Wine Dinner Founders Vince Caracio, in memoriam, and Sylvia Caracio. With Vince having the original vision for the Wine Dinner, he and Sylvia were part of the original volunteer group that brought his vision to fruition, and that vision remains 20 years later.
In addition to fine food and wine, a highlight of the evening is a live performance from a current scholarship recipient. The evening also includes live and bid board auctions featuring an African adventure, custom-made jewelry, wine collections, custom-made cowboy boots and more. This year's event chairs are Jacque Everson, Lisa Koetting and Amy Odom.
The annual Wine Dinner continues a tradition of raising funds for scholarships awarded to local high school students planning to study in the arts in college. In 2017, 250 guests attended the dinner and raised approximately $180,000. Since its inception, Partners has awarded more than $1.2 million in fine arts scholarships.
Scholarships are awarded to students in the following categories: vocal music, instrumental music, theater arts, dance, visual arts and computer graphic arts. The awards, based on talent and academic performance, are presented each spring. The remaining net proceeds from the event benefit The Pavilion's educational outreach programs including Fine Arts Education Day, Musical Scores and Children's Festival.
Sponsors and underwriters of the event include Fleming's Prime Steakhouse and Wine Bar; Flora Springs Napa Valley Family Estate; Sewell Audi North Houston; Cindy and John Hageman, Lisa and Fred Koetting, Michelle and Dennis Leary, Chris and Bo McBee and Sue and Kent Pagel; Sylvia Caracio; Sarah and Mario Coll; Jacque and Lloyd Everson; Candi and Gerald Glenn; Mary and Doug Hazlett, Karen and Gary Lach, and Friends; Insperity; Lisa and Fred Koetting; Kristi and George Lindahl; Maryann and Bryce Mannen; Cindy Notarianni; Amy and Keith Odom; and Rosemary Rodd.
For more information about The Pavilion, please visit our website at www.woodlandscenter.org. Look for The Pavilion on Facebook, Twitter, Snapchat, YouTube and Instagram, or download The Pavilion's iOS or Android app.
# # #
Opened in 1990, The Cynthia Woods Mitchell Pavilion is part of The Center for the Performing Arts at The Woodlands, a nonprofit 501 (c)(3) organization that provides diverse, high-quality performing arts events for the entertainment and enrichment of a broad regional audience. Through numerous educational and community outreach programs, The Center is a catalyst for attracting new audiences to the performing arts and building strong ties between the arts and educational institutions.