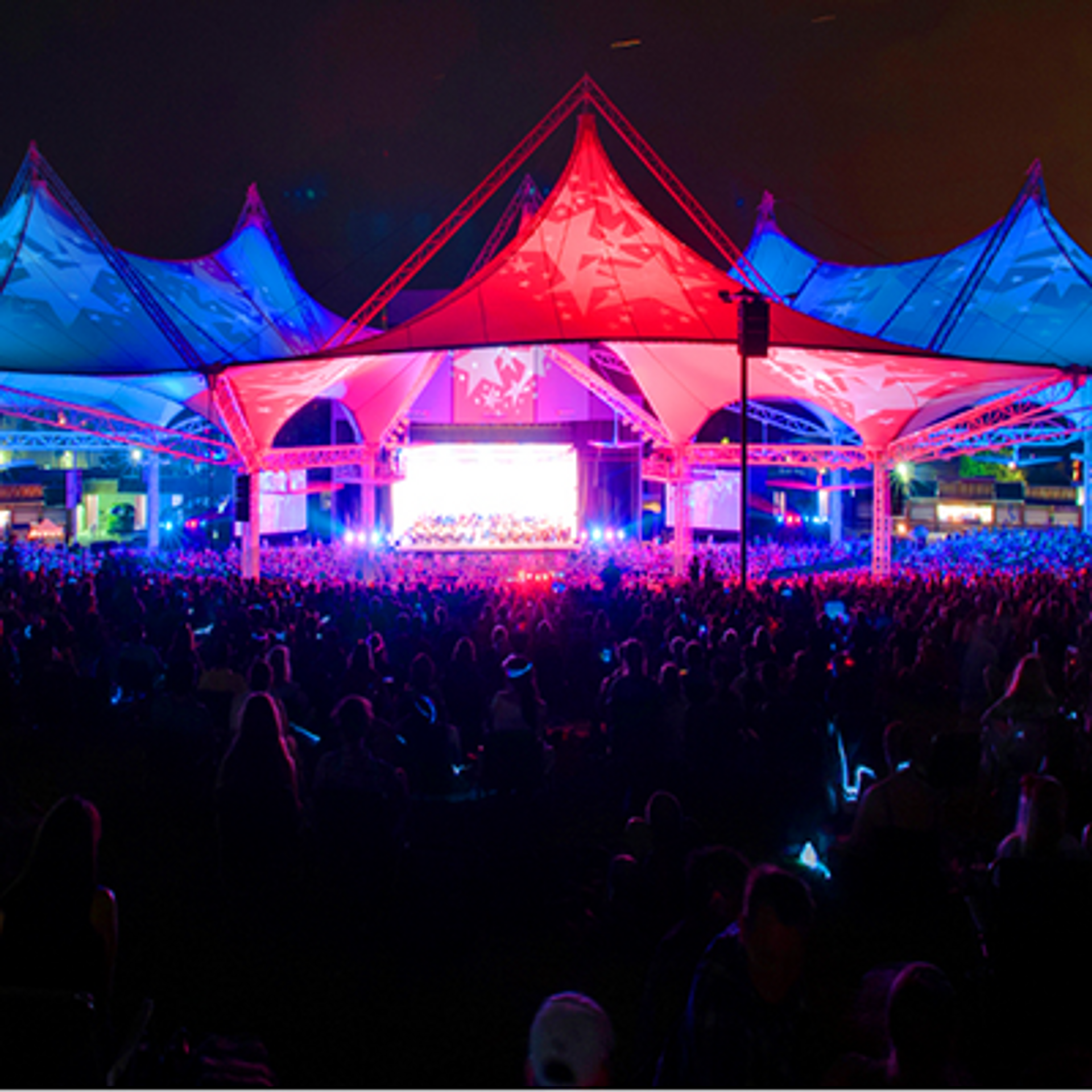 The Pavilion's Independence Day Family Tradition Canceled
The Woodlands, TX - The Cynthia Woods Mitchell Pavilion is saddened to officially announce the cancellation of one of The Woodlands' most popular Independence Day events, Star-Spangled Salute featuring the Houston Symphony. As with many large-scale events in the community, public health and the safety of staff, artists and guests is paramount when it comes to COVID-19.
"We know that many people look forward to the joy this event brings each year and we're all disappointed that we cannot celebrate with our community this year," says Jerry MacDonald, President and CEO of The Pavilion. "However, be assured that we are already thinking about 2021's celebration and we look forward to seeing everyone at Star-Spangled Salute next season."
The free Independence Eve spectacular has been a successful collaboration between The Pavilion and the Houston Symphony Orchestra, along with many others, for 30 seasons. The highly anticipated event draws thousands of people each season in a patriotic celebration featuring a Symphony performance on the Main Stage, cannons blaring from the hill and pre-concert activities for the whole family.
For more information about The Pavilion, please visit our website at www.woodlandscenter.org. Look for The Pavilion on Facebook, Twitter, Snapchat, YouTube and Instagram, or download The Pavilion's iOS or Android app.
# # #
Opened in 1990, The Cynthia Woods Mitchell Pavilion is part of The Center for the Performing Arts at The Woodlands, a nonprofit 501 (c)(3) organization that provides diverse, high-quality performing arts events for the entertainment and enrichment of a broad regional audience. Through numerous educational and community outreach programs, The Center is a catalyst for attracting new audiences to the performing arts and building strong ties between the arts and educational institutions.