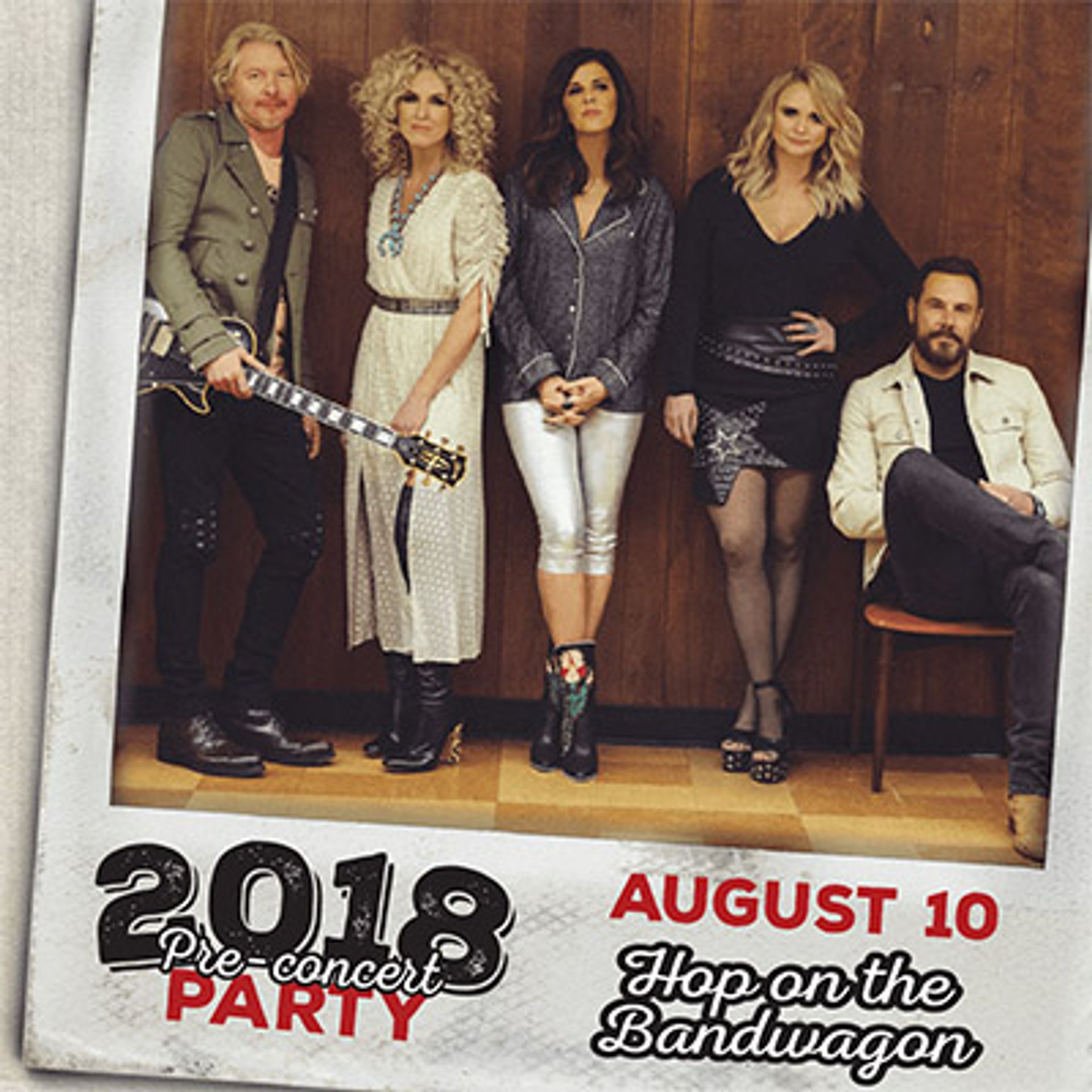 HOP ON THE BANDWAGON TO SUPPORT THE ARTS AT THE PAVILION PARTNERS PRE-CONCERT PARTY AUGUST 10
The Woodlands, Texas – All are invited to "Hop on the Bandwagon" to support performing arts and education at The Pavilion Partners Pre-Concert Fundraiser Friday, August 10 from 5 to 7:30 p.m. The event will take place in The Pavilion Event Center prior to the Miranda Lambert and Little Big Town concert.
Guests will enjoy the ultimate concert tailgate experience with the all fixings — delicious food, tasty drinks, games and the best people! Grab some appetizers, enjoy a free beverage or two and relax in a cocktail-style environment all while helping support the arts in your community. Come prepared to try your hand at some unique tailgate games for the chance to win some unbelievable prizes. Raffle items will be also be offered throughout the night. This year's event is chaired by Pavilion Partners Ron Brandt, Sarah Epley and John Robichau.
Tickets are on sale now and are $175 per person and include reserved seating at the Miranda Lambert and Little Big Town concert, food and drinks. Guests who have already purchased concert tickets may purchase passes to the fundraiser party for only $75 each.
Money raised from the event benefits The Pavilion's educational outreach programs including Musical Scores, Fine Arts Education Day and Children's Festival. Annually, over 25,000 children from in and around Montgomery and Harris counties participate in these programs and over 70,000 people attend The Pavilion's performing arts events.
Put the date on your calendar and help make arts accessible to all at The Pavilion. Tickets are limited and are allocated on a first come, first served basis. To purchase tickets online visit our website at www.woodlandscenter.org/2018/pcfr. For questions about Pre-Concert Fundraiser, please contact Lisa Baeckel at 281-210-1102 or lbaeckel@woodlandscenter.org.
For more information about The Pavilion, please visit our website at www.woodlandscenter.org. Look for The Pavilion on Facebook, Twitter, Snapchat, YouTube and Instagram, or download The Pavilion's iOS or Android app.

# # #
Opened in 1990, The Cynthia Woods Mitchell Pavilion is part of The Center for the Performing Arts at The Woodlands, a nonprofit 501 (c)(3) organization that provides diverse, high-quality performing arts events for the entertainment and enrichment of a broad regional audience. Through numerous educational and community outreach programs, The Center is a catalyst for attracting new audiences to the performing arts and building strong ties between the arts and educational institutions.