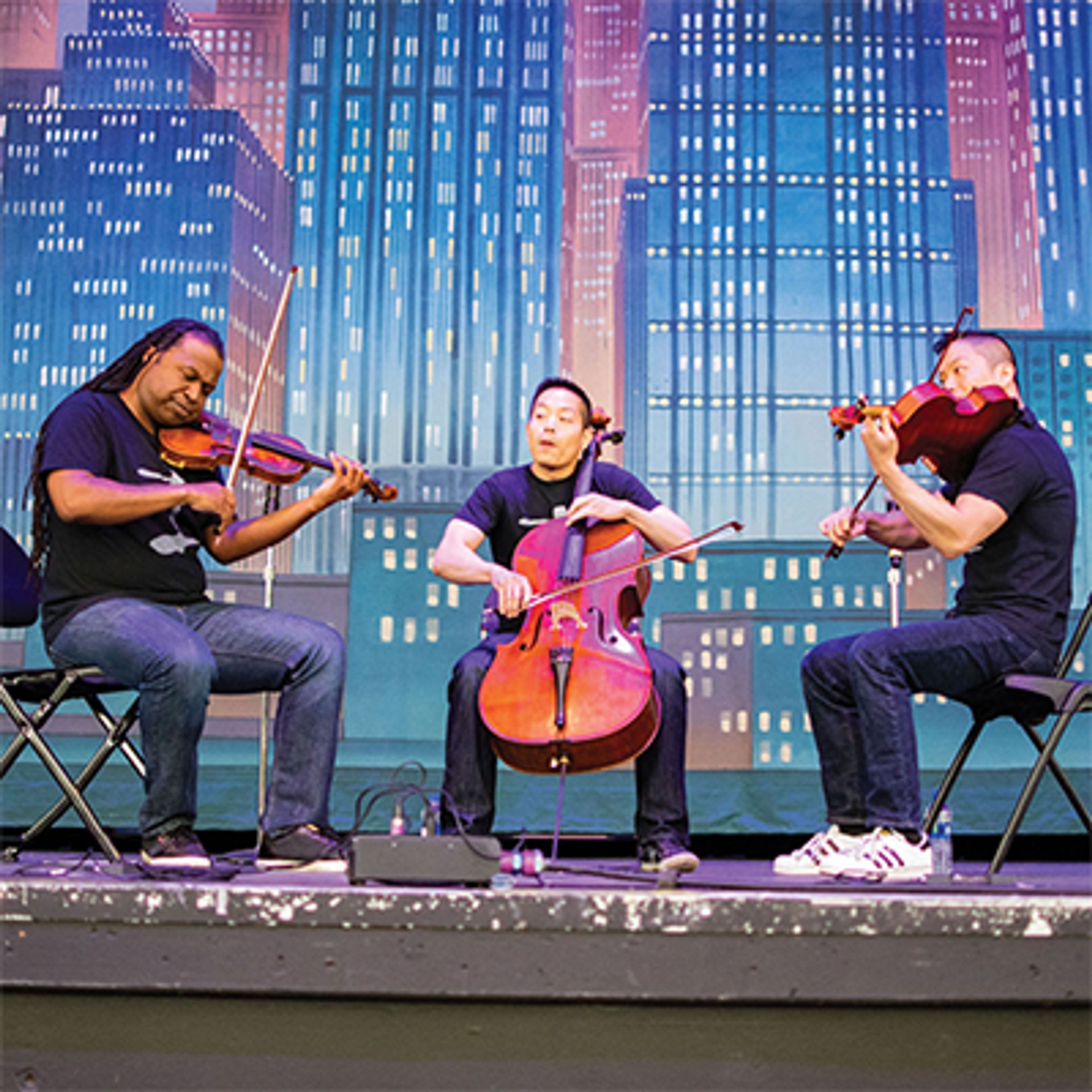 The Pavilion Rewards Students with Exclusive Performance at Annual Musical Scores Event
The Woodlands, Texas – Over 4,000 students and teachers attended the annual Musical Scores event at The Cynthia Woods Mitchell Pavilion, on Wednesday, April 24, 2019. Twenty-five schools from ten school districts attended the free event which has grown to become one of The Pavilion's most successful educational outreach programs.
Musical Scores primarily serves "at-risk," underprivileged middle school students who earn the opportunity to attend a special event and concert at The Pavilion by displaying model behavior and achieving specific scholastic goals. When the students reach their goal, they are treated to a free performance, Musical Scores T-shirt and lunch at The Pavilion.
"We are very proud of the success of the Musical Scores program and the impact it has on students in our community and surrounding areas," said Jerry MacDonald, president and CEO of The Pavilion. "We are always eager to offer musical experiences such as this one which so closely aligns with our own mission of introducing new audiences to the power of the performing arts."
This year's entertainment was provided by Infinitus, a critically acclaimed beatboxing string trio known for their unique sound and upbeat performance style. With a repertoire featuring classical standards and original jazz/hip-hop arrangements and compositions, Infinitus is quickly becoming one of North America' premiere chamber groups and we are honored to have them perform on our stage.
As an added component to the program, The Pavilion offered an opportunity for students to utilize their creativity and design the official Musical Scores t-shirt which is given to every student in attendance. This year, The Pavilion judges chose a design created by Vanessa Arias from Carver High School in the Aldine School District. Arias was recognized on the Main Stage along with twenty-five other students who were nominated by their teachers as "Exceptional Students."
Through generous sponsorships from Aramark, Alight, Sheryl and Fred Greene, PepsiCo and The Pavilion Partners, The Pavilion was able to provide a free lunch and complimentary t-shirts to all students in attendance. Additionally, for Title 1 schools, The Pavilion is able to offer subsidized bus transportation to ensure each local school can attend the motivational program.
For more information about The Pavilion, please visit our website at www.woodlandscenter.org. Look for The Pavilion on Facebook, Twitter, Snapchat, YouTube and Instagram, or download The Pavilion's iOS or Android app.

# # #
Opened in 1990, The Cynthia Woods Mitchell Pavilion is part of The Center for the Performing Arts at The Woodlands, a nonprofit 501 (c)(3) organization that provides diverse, high-quality performing arts events for the entertainment and enrichment of a broad regional audience. Through numerous educational and community outreach programs, The Center is a catalyst for attracting new audiences to the performing arts and building strong ties between the arts and educational institutions.