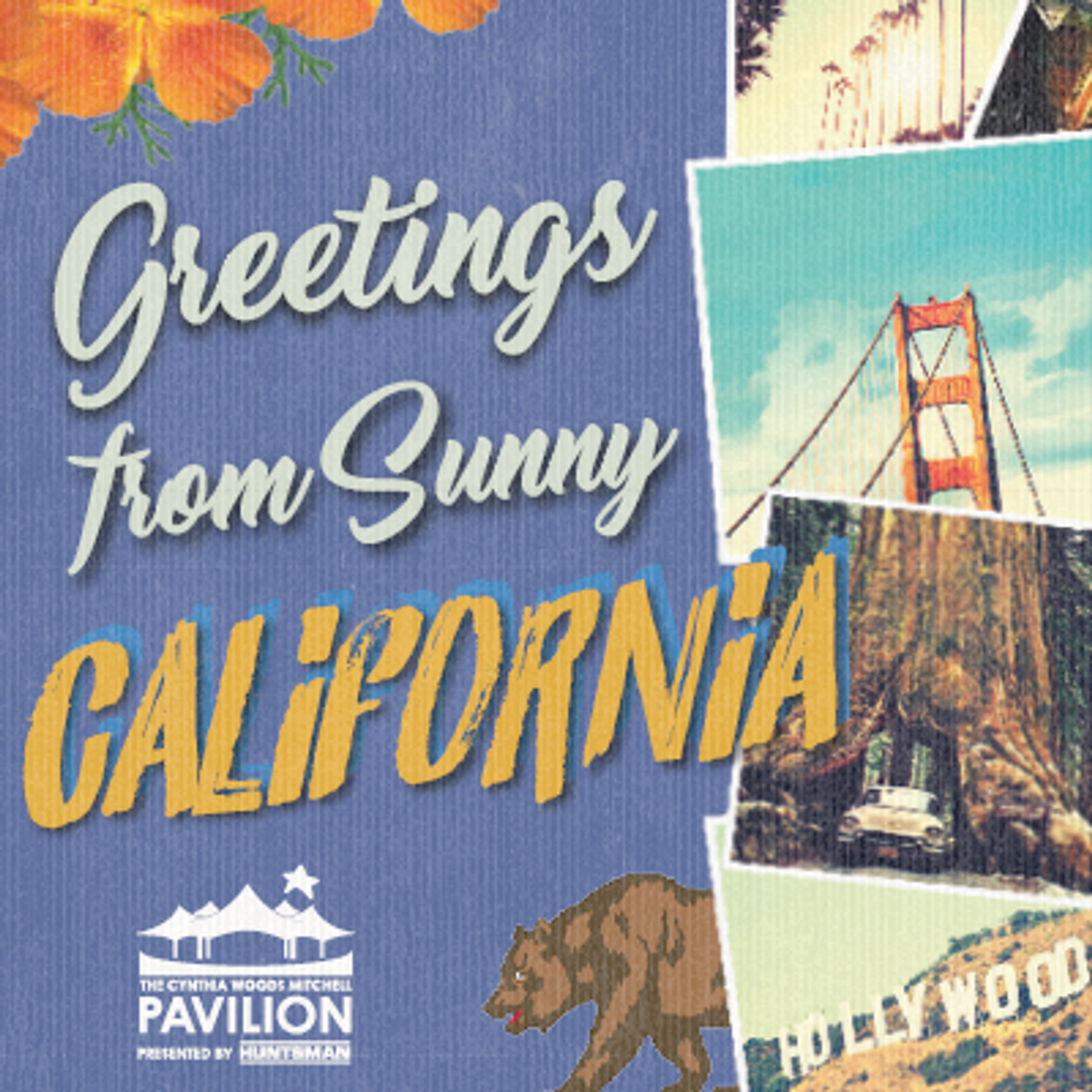 THE PAVILION'S "SUNNY CALIFORNIA" GALA FEATURING DON FELDER SET FOR MARCH 24, 2018
The Woodlands, Texas – Get ready for the road trip of a lifetime complete with a private performance by Don Felder, formerly of the Eagles, at The Cynthia Woods Mitchell Pavilion's "Sunny California" Gala presented by Strike. Don't miss the chance to experience beautiful California without the hassles of travel on Saturday, March 24, 2018, at The Pavilion.
"This will be the first time our gala will be at our own venue and we cannot wait to take our guests on a true California Adventure," said Lisa Baeckel, Development Director for The Pavilion. "The gala is an opportunity for us to showcase the impact The Pavilion has on our community. It will be an event you won't want to miss."
Limited tables are still available. Tables of 10 are priced starting at $5,000 for a "Malibu" table to $75,000 for a "Beverly Hills" table. Other table levels include "Hollywood" for $50,000, "San Francisco" for $25,000, "Napa Valley" for $15,000 and "Yosemite" for $10,000. All money raised from the gala benefits The Pavilion's performing arts events, educational outreach programs and The Pavilion Partners Fine Arts Scholarship Fund.
"The Gala is an exciting event that allows us to bring people together in an effort to support our mission of enhancing appreciation for the performing arts through educational outreach programs and performance opportunities for young artists," said Jerry MacDonald, president and CEO of The Pavilion. "We couldn't be more excited about this year's event and it will definitely be a night to remember for all who attend."
For more information about gala or to purchase a sponsorship, please visit www.woodlandscenter.org/2018/gala or call Lisa Baeckel at 281-210-1102.
If you would like more information about The Pavilion, please visit www.woodlandscenter.org. Look for The Pavilion on Facebook, Twitter, YouTube and Instagram, or download The Pavilion's iOS or Android app. For a full list of performing arts events, click here.
# # #
Opened in 1990, The Cynthia Woods Mitchell Pavilion is part of The Center for the Performing Arts at The Woodlands, a nonprofit 501 (c)(3) organization that provides diverse, high-quality performing arts events for the entertainment and enrichment of a broad regional audience. Through numerous educational and community outreach programs, The Center is a catalyst for attracting new audiences to the performing arts and building strong ties between the arts and educational institutions.