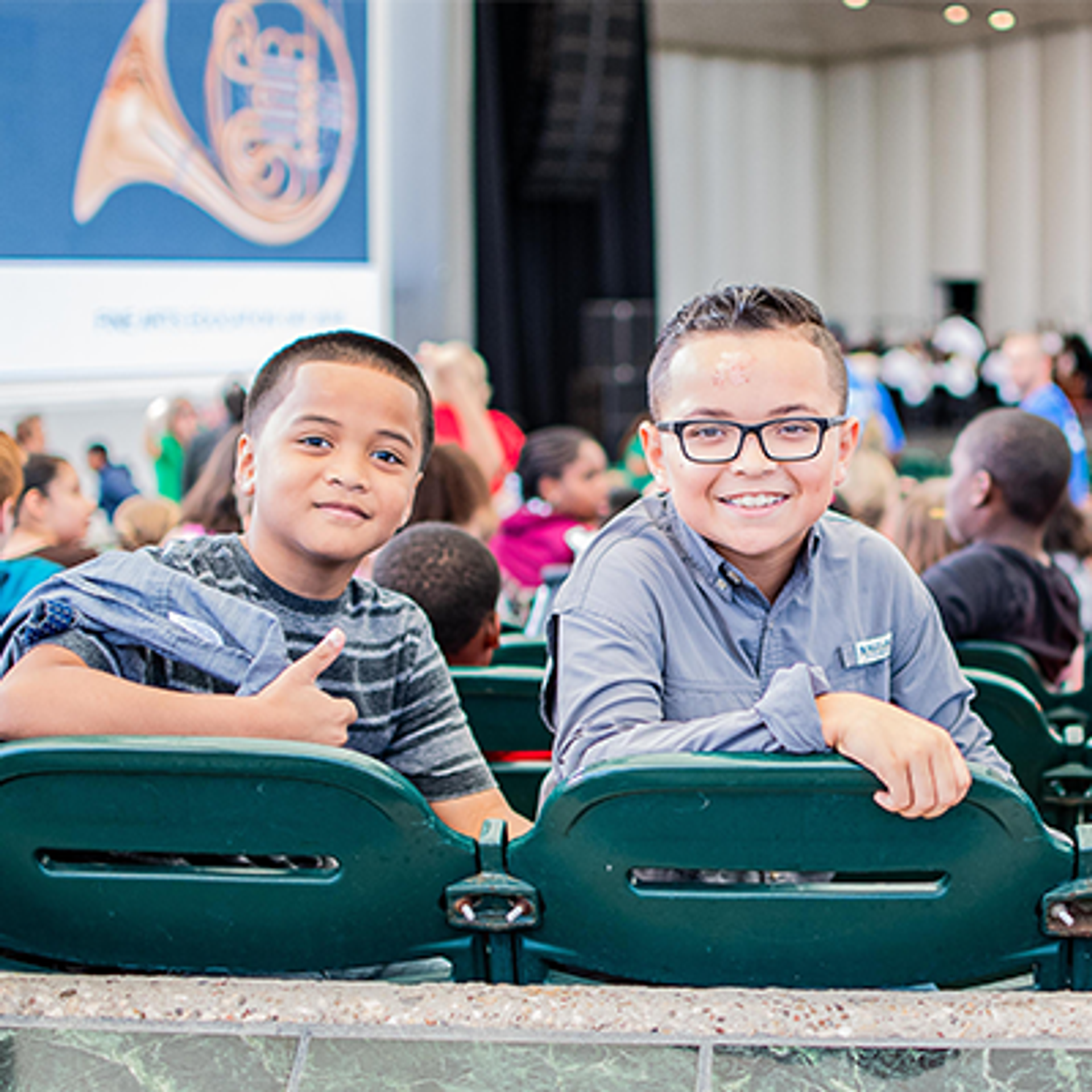 THE PAVILION HOSTS OVER 8,500 AREA STUDENTS FOR FINE ARTS EDUCATION DAY
The Woodlands, Texas – Last week, The Cynthia Woods Mitchell Pavilion hosted two Fine Arts Education Day events with performances by the Houston Symphony for over 5,600 fourth and sixth graders from 37 schools across Conroe Independent School District and over 3,000 fifth graders from 25 schools across Spring ISD.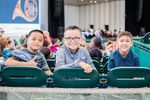 With support in part by an award from the National Endowment for the Arts, The Pavilion was able to open the event to students in Spring ISD for the first time ever. Fifth grade students across the district were invited to attend the event on Wednesday, October 10, which featured an introduction to orchestral music through "The Patterns of Music" program by Houston Symphony Conductor Robert Franz.
On Thursday, October 11, fourth grade students from Conroe ISD attended the free educational outreach event that helps to give students a deeper insight into the world of music. Some sixth graders were also invited to watch where their studies could take them if they continue their pursuit of music in junior high.
"We are honored to produce the Fine Arts Education Day programs," said Jerry MacDonald, president and CEO of The Pavilion. "We are always eager to offer rewarding musical experiences such as this one which so closely aligns with our own mission of fostering new audiences and enhancing an appreciation of the arts."
Research has shown that increased access and involvement in arts education can positively affect an entire student culture – especially student motivation, attitudes and attendance. Reports dictate that students who study the arts in their school years are more likely to engage with the arts in later life as consumers, performers or creators.
For more information about The Pavilion, please visit our website at www.woodlandscenter.org. Look for The Pavilion on Facebook, Twitter, Snapchat, YouTube and Instagram, or download The Pavilion's iOS or Android app.
# # #
Opened in 1990, The Cynthia Woods Mitchell Pavilion is part of The Center for the Performing Arts at The Woodlands, a nonprofit 501 (c)(3) organization that provides diverse, high-quality performing arts events for the entertainment and enrichment of a broad regional audience. Through numerous educational and community outreach programs, The Center is a catalyst for attracting new audiences to the performing arts and building strong ties between the arts and educational institutions.