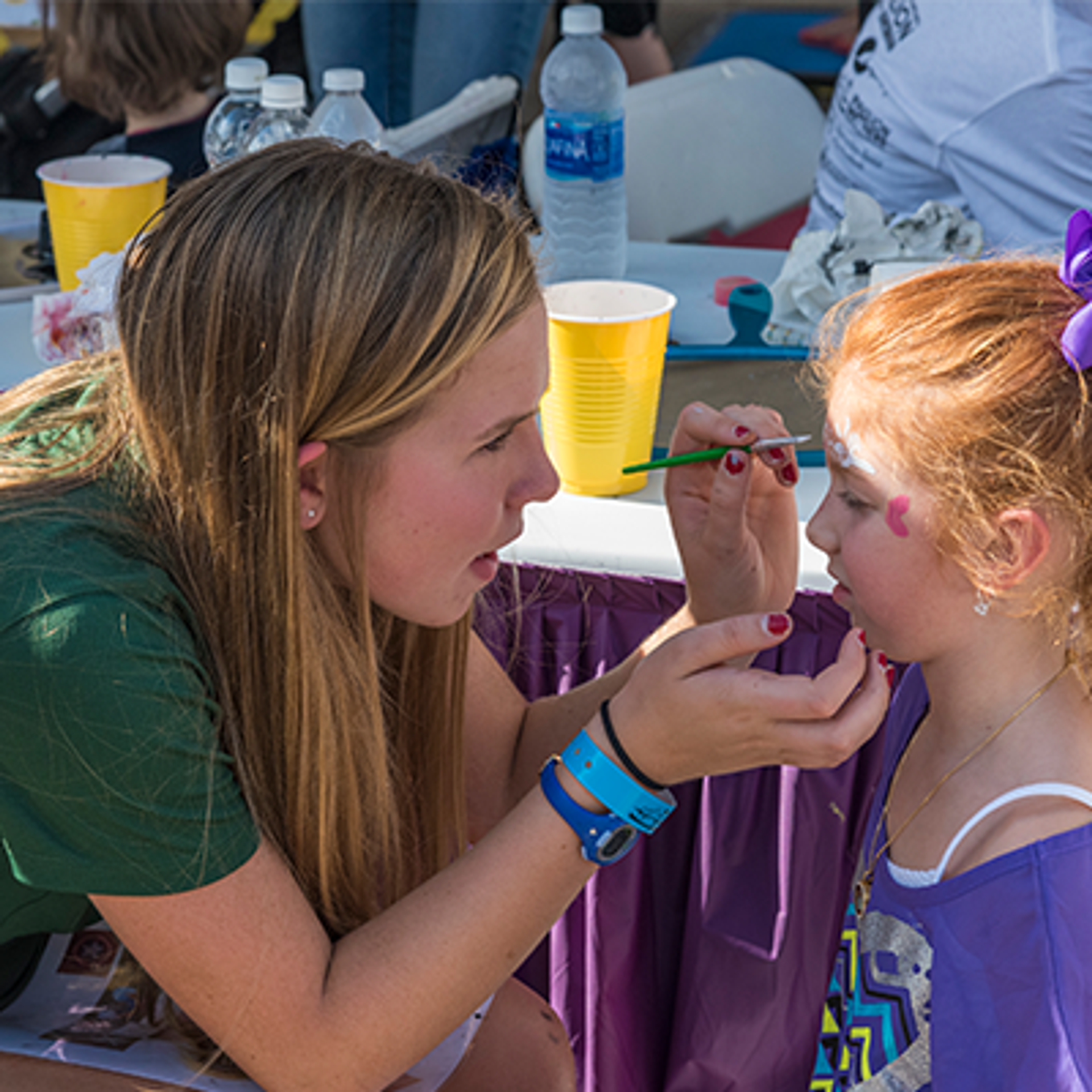 VOLUNTEERS NEEDED FOR 23RD ANNUAL CHILDREN'S FESTIVAL AT THE PAVILION NOV. 8-11
The Woodlands, Texas – The Cynthia Woods Mitchell Pavilion is inviting area residents, corporations, organizations and students to sign up for a rewarding, one-of-a-kind volunteer experience at the upcoming 23rd Annual Children's Festival presented by ExxonMobil.
On school days – Thursday, November 8 and Friday, November 9 – volunteers will help escort over 10,000 students and chaperones from their buses to their seats for a free performance at the venue. There is one shift on Thursday and one on Friday. Volunteers need to arrive at 8:00 a.m. on Thursday and Friday. Volunteers will be provided a continental breakfast prior to orientation at 8:30 a.m. each day.
On the weekend – Saturday, November 10 and Sunday, November 11 – volunteers will help with face painting, arts and crafts, hat-making, parachute races, kite flying on the hill and more. Volunteers will have access to the Volunteer Hospitality Area where beverages and light snacks will be available. On Saturday, those who volunteer both the morning and then the afternoon shift will be served lunch in between shifts. There are two shifts on Saturday from 9:30 a.m.-1:30 p.m. and 1:00 p.m. – 5:00 p.m. and one on Sunday from 11:30 a.m. – 5:00 p.m.
All volunteers must sign an Authorization and Release of Liability Form that is available for download on The Pavilion website. Please note that if a volunteer is under the age 18, a parent and/or guardian must also sign the release form along with the minor's signature.

Those interested in volunteering can fill out the online form and waiver available at www.woodlandscenter.org/cf-2018/volunteer. Volunteers can also call 281-364-3010 or email csmiley@woodlandscenter.org for additional information.
For more information about The Pavilion, please visit our website at www.woodlandscenter.org. Look for The Pavilion on Facebook, Twitter, Snapchat, YouTube and Instagram, or download The Pavilion's iOS or Android app.
# # #
Opened in 1990, The Cynthia Woods Mitchell Pavilion is part of The Center for the Performing Arts at The Woodlands, a nonprofit 501 (c)(3) organization that provides diverse, high-quality performing arts events for the entertainment and enrichment of a broad regional audience. Through numerous educational and community outreach programs, The Center is a catalyst for attracting new audiences to the performing arts and building strong ties between the arts and educational institutions.