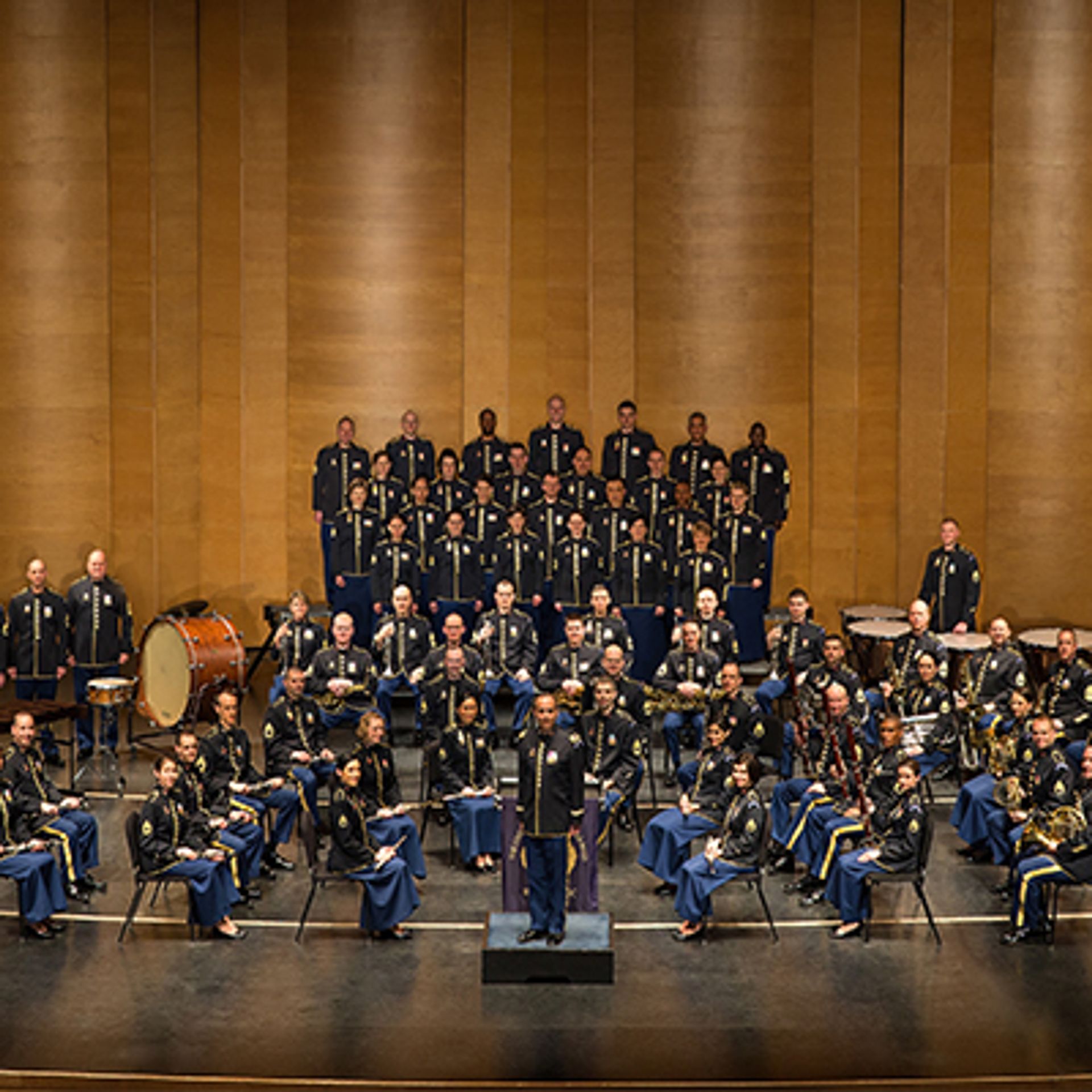 The Pavilion Adds Show to 2019 Performing Arts Season
The Woodlands, Texas – The internationally acclaimed United States Army Field Band and Soldier's Chorus of Washington, DC will continue its long tradition of presenting free public performances when it appears at The Pavilion as part of the venue's 30th Performing Arts Season on Thursday, July 25 at 7 p.m. This is a free event and tickets are not required. Gates will open at 6 p.m.
The Concert Band & Soldiers' Chorus are the oldest and largest of The U.S. Army Field Band's performing components. These two ensembles combine to present joint concerts on their national tours. They have performed in all 50 states and 30 foreign countries for audiences totaling hundreds of millions.
The 60-member Concert Band and 29-member Soldiers' Chorus perform regularly in some of the most famous concert halls in the world, and just as often in the humblest auditoriums in the smallest of communities. The joining of these two ensembles allows them to offer unparalleled versatility of programming, ranging from orchestral masterworks and operatic arias to Sousa marches, jazz classics, and Broadway musicals. The band and chorus also perform independently, and have recently shared the stage with such ensembles as the Boston Pops, the Cincinnati Pops, the Detroit Symphony Orchestra, and the National Symphony Orchestra. The Pavilion first welcomed the Army Field Band at a free concert July 2009.
"It was an honor to host the Army Field Band in 2009 and we are honored again that they reached out to us to schedule a return performance," said Jerry MacDonald, President and CEO of The Pavilion. "This exciting performance provides residents an opportunity to honor our servicemen and women by attending the concert and is a wonderful addition to our anniversary season."
For more information about The Pavilion, please visit our website at www.woodlandscenter.org. Look for The Pavilion on Facebook, Twitter, Snapchat, YouTube and Instagram, or download The Pavilion's iOS or Android app.
# # #
Opened in 1990, The Cynthia Woods Mitchell Pavilion is part of The Center for the Performing Arts at The Woodlands, a nonprofit 501 (c)(3) organization that provides diverse, high-quality performing arts events for the entertainment and enrichment of a broad regional audience. Through numerous educational and community outreach programs, The Center is a catalyst for attracting new audiences to the performing arts and building strong ties between the arts and educational institutions.