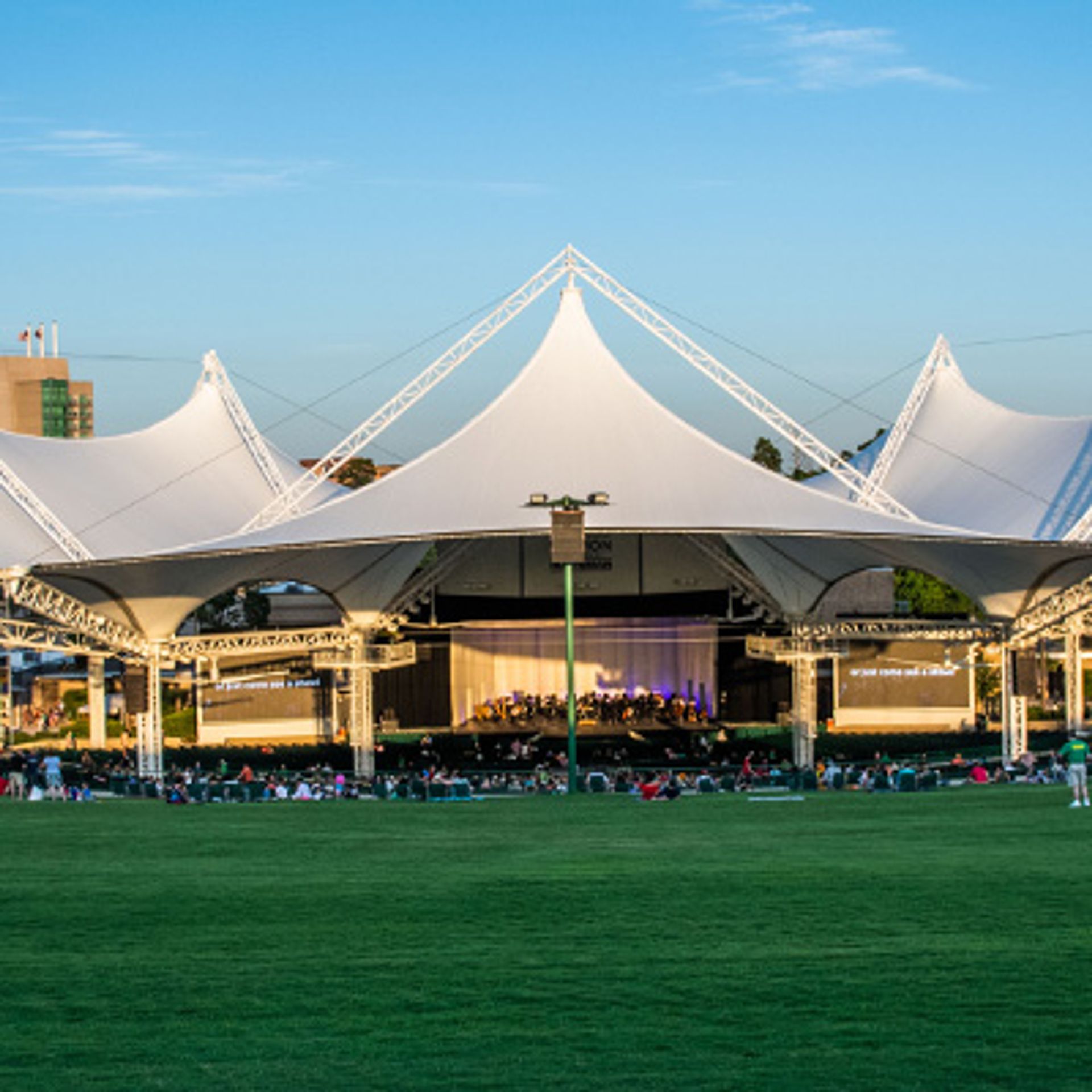 2021 Season Update: The Pavilion Working to Bring The Arts Back to the Community
The Woodlands, TX - An update from Jerry MacDonald, President and CEO of The Pavilion:
"It goes without saying that 2020 was an unprecedented year for our industry, fans, staff and community. We have all been looking forward to turning the page to 2021 in hopes of finding some normalcy again. The Cynthia Woods Mitchell Pavilion believes music and the performing arts will always serve as a connecting point for fans and a beacon of light in difficult times. We are looking forward to the time when we can all safely meet under our famed white peaks and belt out song after song after song with our favorite artist on the Main Stage.
The Cynthia Woods Mitchell Pavilion was created with the mission to provide an outlet for the performing arts in our community. During this time, we remain committed to work towards this goal. We are exploring options to bring you safe opportunities to experience the arts this summer.
We are also working with our local and state health officials as well as our presenters to find the right time to open our gates for contemporary concerts and shows. The safety of our fans, artists and staff will always be our top priority. We ask for your patience and understanding as we evaluate various social distancing guidelines and protocols to plan our return to live.
I hope everyone is recovering well from the recent freezing weather we experienced. The Pavilion did have several pipes burst, but fortunately all have since been repaired. As I'm sure is true for many of you, members of our staff suffered from broken pipes and damage. But just as with past disasters, I was inspired by how our community came together to help each other weather the storm.
Please know that our website will always have the latest information for you, and you are welcome to reach out to us with any questions, any time. Thanks for being a fan, we will see you back on the hill soon!"
For more information about The Pavilion, please visit our website at www.woodlandscenter.org. Look for The Pavilion on Facebook, Twitter, Snapchat, YouTube and Instagram, or download The Pavilion's iOS or Android app.
# # #
Opened in 1990, The Cynthia Woods Mitchell Pavilion is part of The Center for the Performing Arts at The Woodlands, a nonprofit 501 (c)(3) organization that provides diverse, high-quality performing arts events for the entertainment and enrichment of a broad regional audience. Through numerous educational and community outreach programs, The Center is a catalyst for attracting new audiences to the performing arts and building strong ties between the arts and educational institutions.