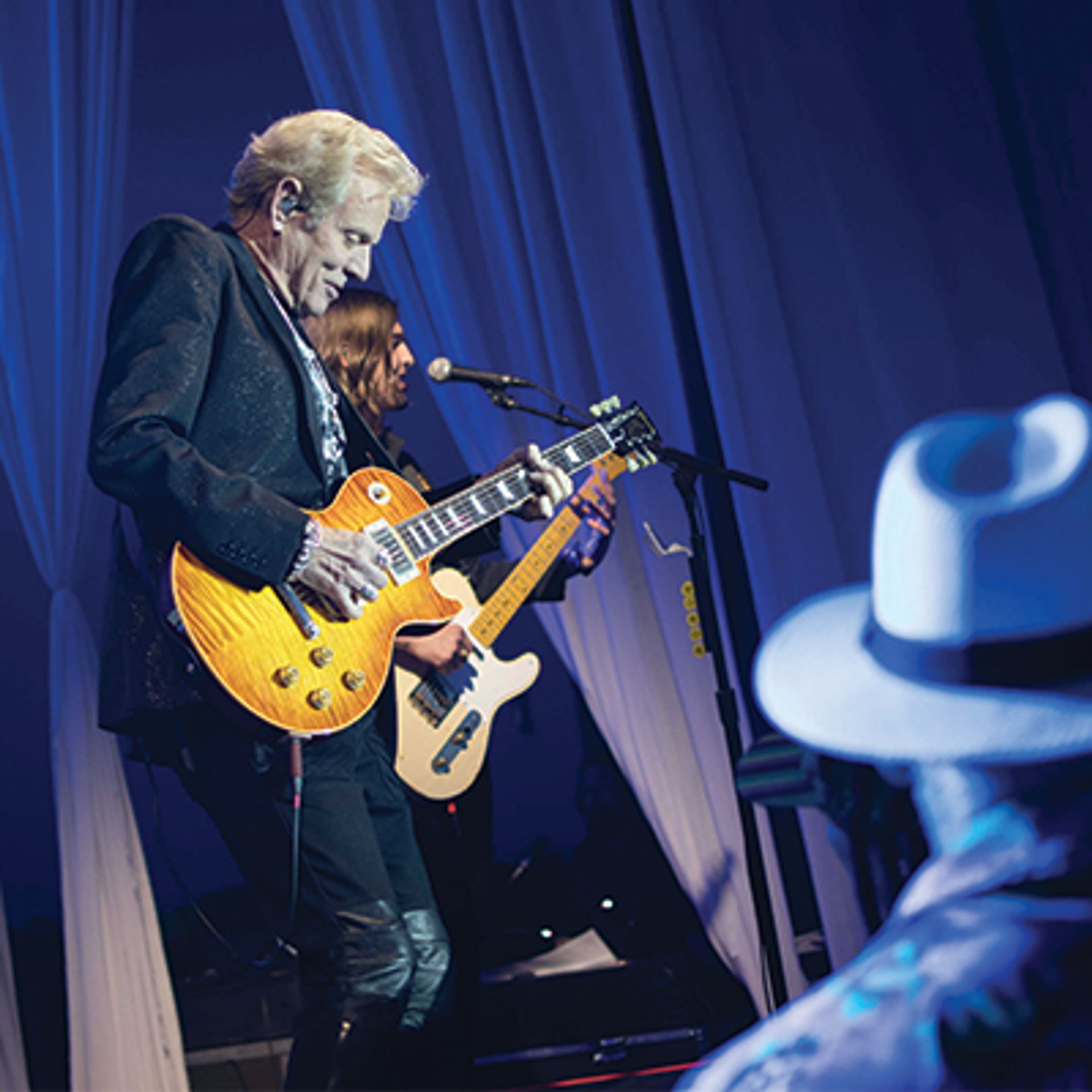 GUESTS TAKE THE ULTIMATE "SUNNY CALIFORNIA" ROAD TRIP AT THE PAVILION GALA
The Woodlands, Texas – The Cynthia Woods Mitchell Pavilion's "Sunny California" Gala attracted almost 500 guests eager to further the organization's mission of enriching the community through the power of the performing arts.The event raised more than $300,000 with all proceeds directly benefitting The Pavilion's performing arts events, educational outreach programs and The Pavilion Partners Fine Arts Scholarship Fund.
"This was one of the best galas we have ever had and we were delighted to have the event at our own venue for the first time," said Jerry MacDonald, president and CEO of The Pavilion. "We are grateful to all those who attended and contributed to the event, which will have a profound and lasting value in The Pavilion's efforts to serve the community through its fine arts scholarship funding."
Presented by Strike, attendees were encouraged to arrive in costume as they embarked on the ultimate road trip through California. From games along the Santa Monica Pier to a San Diego Zoo-themed cocktail reception complete with live animals from TGR Exotics to a private performance by Don Felder, formerly of the Eagles, The Pavilion's gala was a night to remember for all who attended.
More than $70,000 was raised from an array of extraordinary live auction items that included a private party on The Pavilion's Main Stage, a Don Felder autographed guitar, exclusive vacation packages and more. One of the highlights of the evening was a raffle drawing to determine the winner of two tickets to every show at The Pavilion in 2018 plus access to the Woodforest Bank Club and premium on-site parking.
If you would like more information about The Pavilion, please visit www.woodlandscenter.org. Look for The Pavilion on Facebook, Twitter, YouTube and Instagram, or download The Pavilion's iOS or Android app. For a full list of performing arts events, click here.
# # #
Opened in 1990, The Cynthia Woods Mitchell Pavilion is part of The Center for the Performing Arts at The Woodlands, a nonprofit 501 (c)(3) organization that provides diverse, high-quality performing arts events for the entertainment and enrichment of a broad regional audience. Through numerous educational and community outreach programs, The Center is a catalyst for attracting new audiences to the performing arts and building strong ties between the arts and educational institutions.