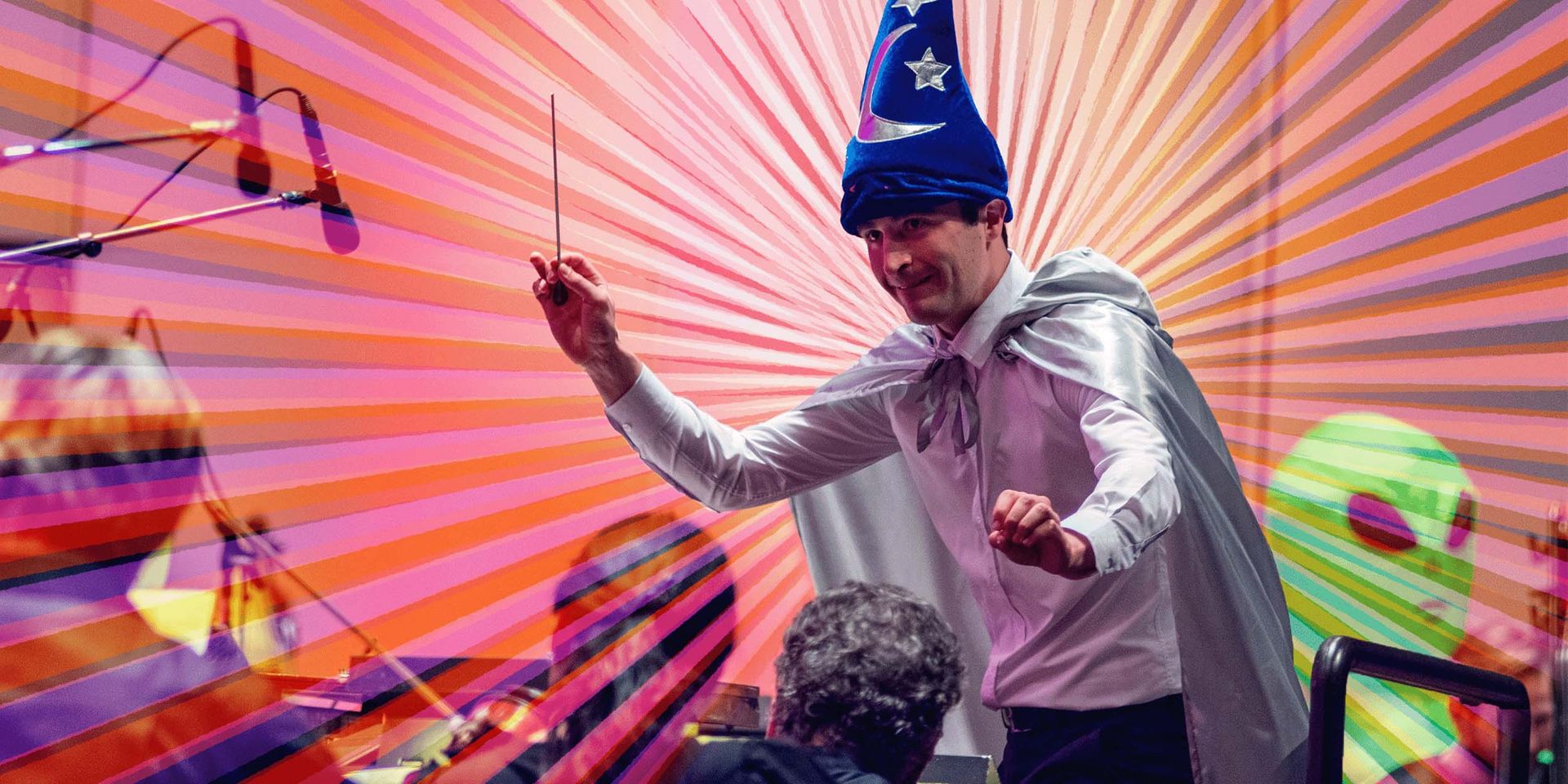 Hocus Pocus Pops
Houston Symphony - Free Seating
10/15/2022
Gates at 6:00 PM
Show at 12:00 AM
Halloween tradition meets fantastic family time!
Hello Halloween! Creepy costumes, monster mashes and a terrifying tent are the stuff Halloween legends are made of. As fall rolls in and the leaves start to change, Hocus Pocus Pops is the annual gathering of ghouls and gals that marks the start of every year's spookiest season.
The Houston Symphony always finds new means of amazing at Hocus Pocus Pops. Sometimes they play Halloween classics or put a spin on a song you'd never have thought to be Halloween-y. And sometimes they play something altogether unexpected – and yet altogether wonderful.
The highlight of the night, though, has to be the Goblin Parade. Watching hundreds of costumed kids prance and dance across The Pavilion's Main Stage provides an unmatched bliss. As the crowd roars and parents snap a hundred quick pics, the Symphony accompanies the kids with yet another grandly terrifying tune.
Like so many of our shows, Hocus Pocus Pops is the perfect opportunity to gather together, to make memories, and to leave the everyday world and enter a haunting Halloween realm for a few hours (for free of course).
Grab your people, get costumed up and head to Hocus Pocus Pops October 14th. We think you'll love every spooky second.
Orchestra Price: $25
Lawn and Mezzanine Seating is free!



To receive text updates about this show, text HPP22 to (877) 350-1693 .
Read More...
Close
Free Lawn and Mezzanine Seating - no tickets required.
Presented by:
Want to receive updates and reminders about this show?