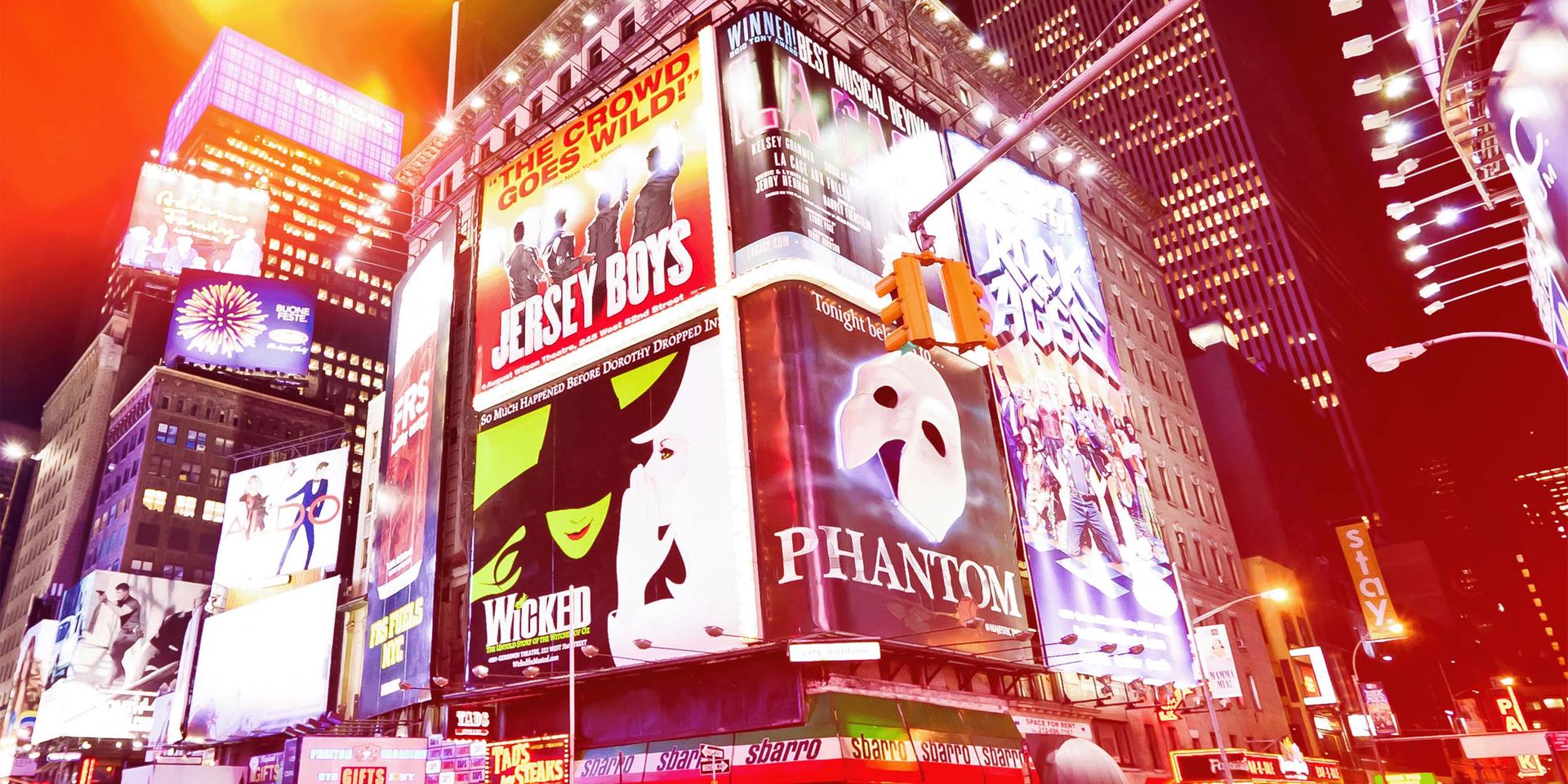 A Night on Broadway
Houston Symphony - Free Seating
07/14/2022
Gates at 7:00 PM
Show at 08:00 PM
What if…all the bright lights and big sounds of Broadway came to your backyard?
You were born to be a star.
At least, that's the way walking through Times Square on the way to a Broadway show feels. The lights are bright, the music is loud and hopes are high. The flashing signs seem to call out, offering opportunity around every corner. There's people bustling and taking pictures, smiling and laughing or rushing to catch a train at Grand Central.
But not you. Your focus is laser-like. You have a front-row seat to something spectacular, and you're not going to miss a single moment. You know the wonder the night ahead holds – epic songs, big dance numbers, and flourishing emotions all wrapped in a story that could knock your socks off on its own.
You're going to a Broadway Musical.
It's an experience truly unlike anything else, and its history is foundational to American culture. To take in a Broadway show means the chance to leave the world for a little while and enter a more vibrant, vivid and energetic realm where almost anything can happen. All of that energy, story and emotion comes back to one beautiful element – the music.
Whether an intimate love story featuring two actors or an epic Broadway odyssey boasting a hundred, it's the music of Broadway that sets it apart. Through smashes like "Phantom of the Opera", "The Lion King" and "Les Miserables", Broadway has introduced audiences to musical scores that haunt, thrill and inspire. We'll say it again - there's just nothing quite like it.
Normally, it's an experience reserved for a few blocks of Manhattan concrete. But not on July 14th – that night, the scores and emotion that set Broadway apart are coming to The Pavilion's Main Stage.
While Broadway shows are normally restricted by small theaters that reduce the size of the orchestra, on July 14th the full Houston Symphony, unbound, will make this already definitive music something even greater to behold.
Keep an eye out as we announce the pieces coming to you – and let us know what excites you most.
Are you ready to find yourself in a brighter world? Then we'll see you on Broadway.
Orchestra Price: $25
Lawn and Mezzanine Seating is free!

To receive text updates about this show, text Broadway22 to (877) 350-1693 .
Read More...
Close
Free Lawn and Mezzanine Seating - no tickets required.
Presented by:
Want to receive updates and reminders about this show?