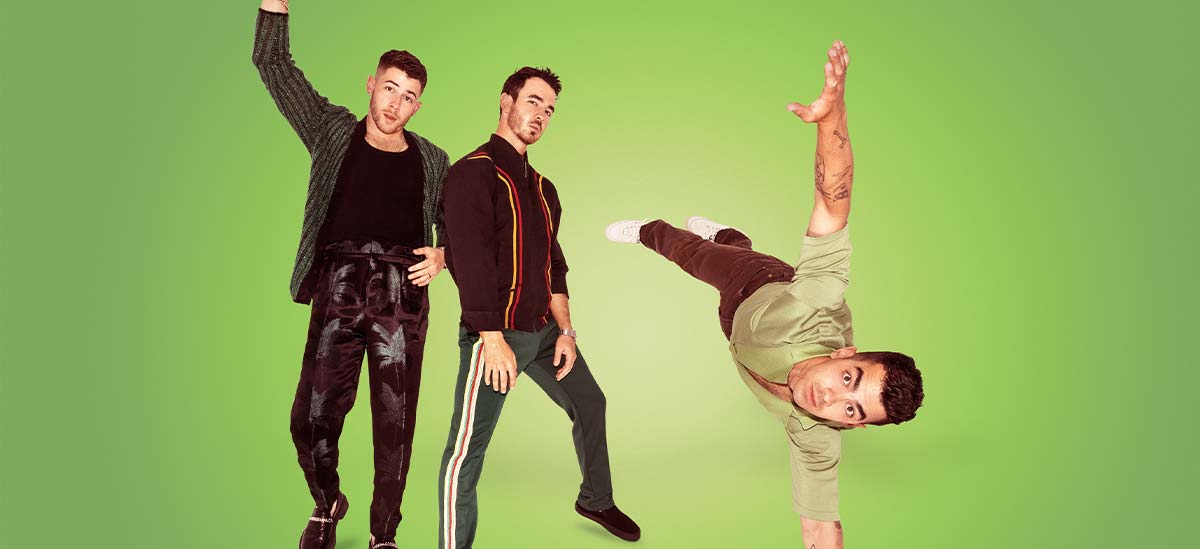 We are looking forward to the upcoming Jonas Brothers concert at The Cynthia Woods Mitchell Pavilion on October 23, 2021. As a reminder, at the request of the artist some additional safety protocols have been implemented for this show. See the full policy below in red.


Option 1: On-Site Testing


The Pavilion has engaged KOACORE to offer a limited number of onsite COVID-19 tests prior to the show on October 23, 2021. Tests cost $39.99, are booked by appointment and are available at two sites: Town Green Park Testing Site A and North Drop Off Testing Site B.
Tests must be paid for separately by purchasing a test voucher, which can be redeemed upon arrival. Tests can also be paid for upon arrival.
Option 2: Provide your own negative test or proof of vaccination


If you prefer to provide your own lab verified negative COVID-19 test result OR show proof of vaccination, please plan extra time to have your status confirmed at the gate. All of the following will be accepted as proof of negative test or vaccination:
Printed copy of lab verified test results including the lab name, date of test and type of test
Email on phone of lab verified test results
Photo on phone of lab verified test results
Physical vaccination card
Physical copy of vaccination card
Digital proof of vaccination: digital photo, Bindle app, Clear app, Excelsior app, etc.
For a full list of frequently asked questions in regard to this policy and how to provide documentation of your test result or vaccination status, head to our safety page here.

We look forward to seeing you soon!
HAPPINESS IS BACK!


Global superstar trio Jonas Brothers are back on the road after the smash success of their "Happiness Begins" tour in 2019 sold over 1.2 million tickets and grossed over $120 million dollars. This time the brothers are guaranteeing happiness is BACK and that fans are going to remember this with their 2021 'Remember This' tour. Multi-platinum country music superstar Kelsea Ballerini will be joining the Brothers out on the road this summer.

"We couldn't be more excited to officially announce we are going on tour THIS summer and bringing our friend Kelsea Ballerini! If this past year has taught us anything it's that we need to remember the important moments in our lives. We hope these shows will be special moments for our fans, our friends and our families and we can't wait to see all their faces soon!!" - Jonas Brothers


Reserved Pit Price: $249.95-499.95
Reserved Prices: $79.95-199.95
Lawn Price: $39.95

Premium seats (Aisle seats) increase prices by $10-$30.


To receive text updates about this show, text Jonas21 to (877) 350-1693.
Please note that this show has a testing policy:


At the request of the artist, documentation of a negative COVID-19 PCR/Antigen test result will be required to attend the Jonas Brothers show at The Cynthia Woods Mitchell Pavilion on October 23, 2021. The negative COVID-19 PCR/Antigen test result must be obtained within 72 hours (3 days) of attending the Jonas Brothers show. Guests who are fully vaccinated may show proof of full COVID-19 vaccination instead of proof of negative test. In this case, the test must not be administered before Wednesday, October 20, 2021. A person is considered fully vaccinated when it has been at least two weeks since receiving the final dose of a COVID-19 vaccine that has been authorized by the FDA. Please note that vaccination is not required to attend an event at The Pavilion. The last possible date to get your final shot for entry at this show is October 9, 2021.
The Pavilion Box Office is closed for the season.
Get music in your inbox.
Hop on our email list for exclusive offers, up to date show info and more.