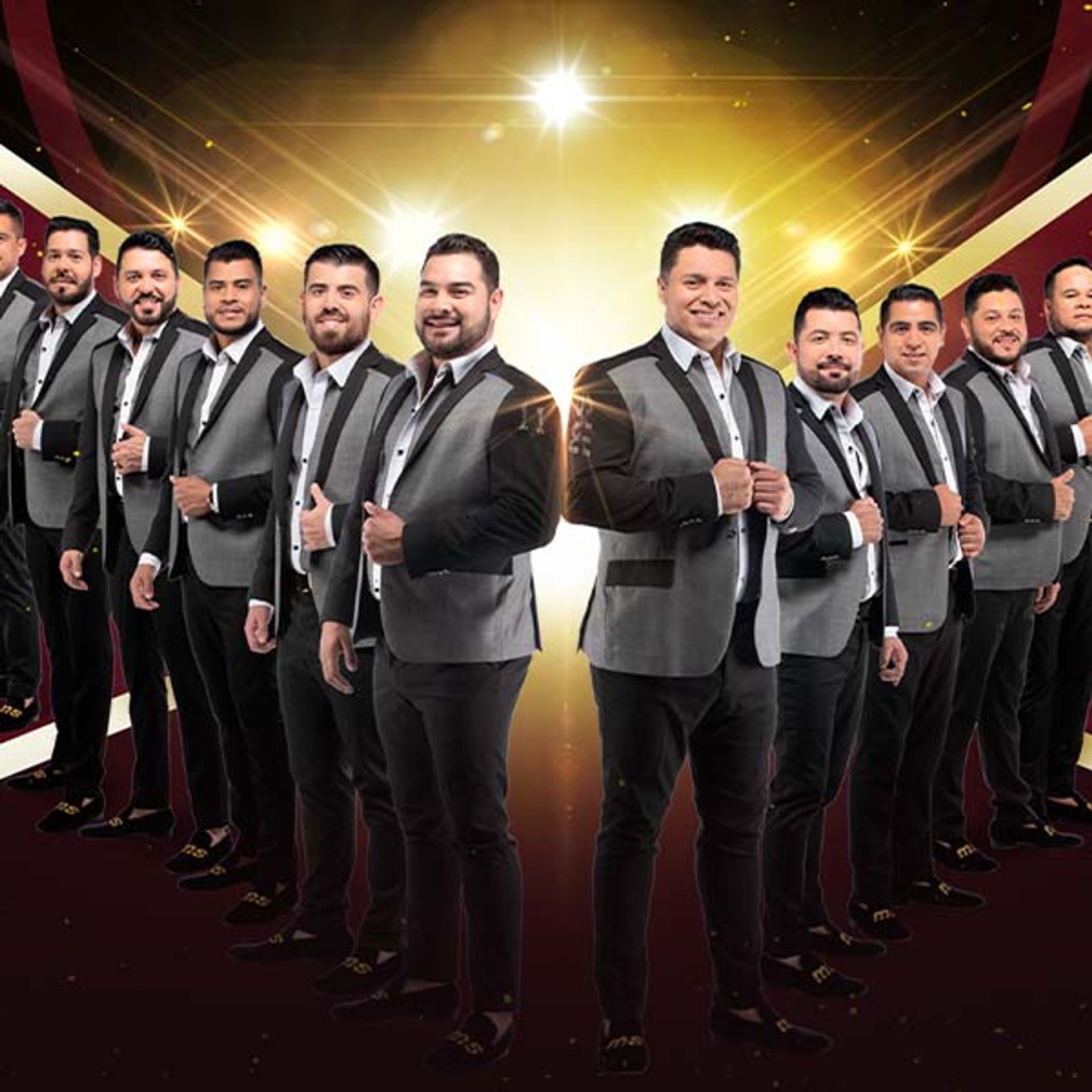 Banda MS with Natalia Jimenez
07/16/2021
Show at 07:45 PM
Banda MS just announced new dates for their 2021 MS Positivo Tour, including a stop at The Pavilion July 16!


Bag & Purse Policy – Póliza de Bolsas y Carteras


Clear bags sized 12" x 12" or smaller are permitted. – Bolsas Transparentes de tamaño 12"x12" o mas pequeñas son permitidas.
Non-clear handheld clutches sized 4.5" x 6.5" or smaller are permitted. – Carteras de mano que no sean transparentes de tamaño 4.5"x 6.5" o mas pequeñas son permitidas.
Ticket Instructions – Instrucciones De Boleto de Entrada


Your Phone Is Your Ticket - Tu Teléfono Es Tu Boleto)
Download the Ticketmaster app and sign in – Descarga la aplicacion de Ticketmaster y entra tus credenciales o crea una cuenta
Tap 'My Events', find your order and view tickets – Toca "Mis Eventos," encuentra tu orden y tus boletos aparecerán.
To get in, scan your ticket right from your phone – Para entrar, tu boleto será escaneado
TIP: View your tickets before you go so they're loaded in the app, just in case cell service is slow at the venue. - TIP: Encuentra tus boletos en la aplicación antes de llegar. Asi estaran listos en caso de que no haya servicio de teléfono en el lugar de eventos.


Going With Friends? ¿Llendo con Amigos?
Transfer your tickets in the app ahead of time to everyone in your crew to help make sure everyone gets in safely and quickly. - Transfiere boletos en la aplicación con tiempo para que todos en tu grupo puedan entrar rápidamente.


To receive text updates about this show, text Banda21 to (877) 350-1693.
Read More...
Close