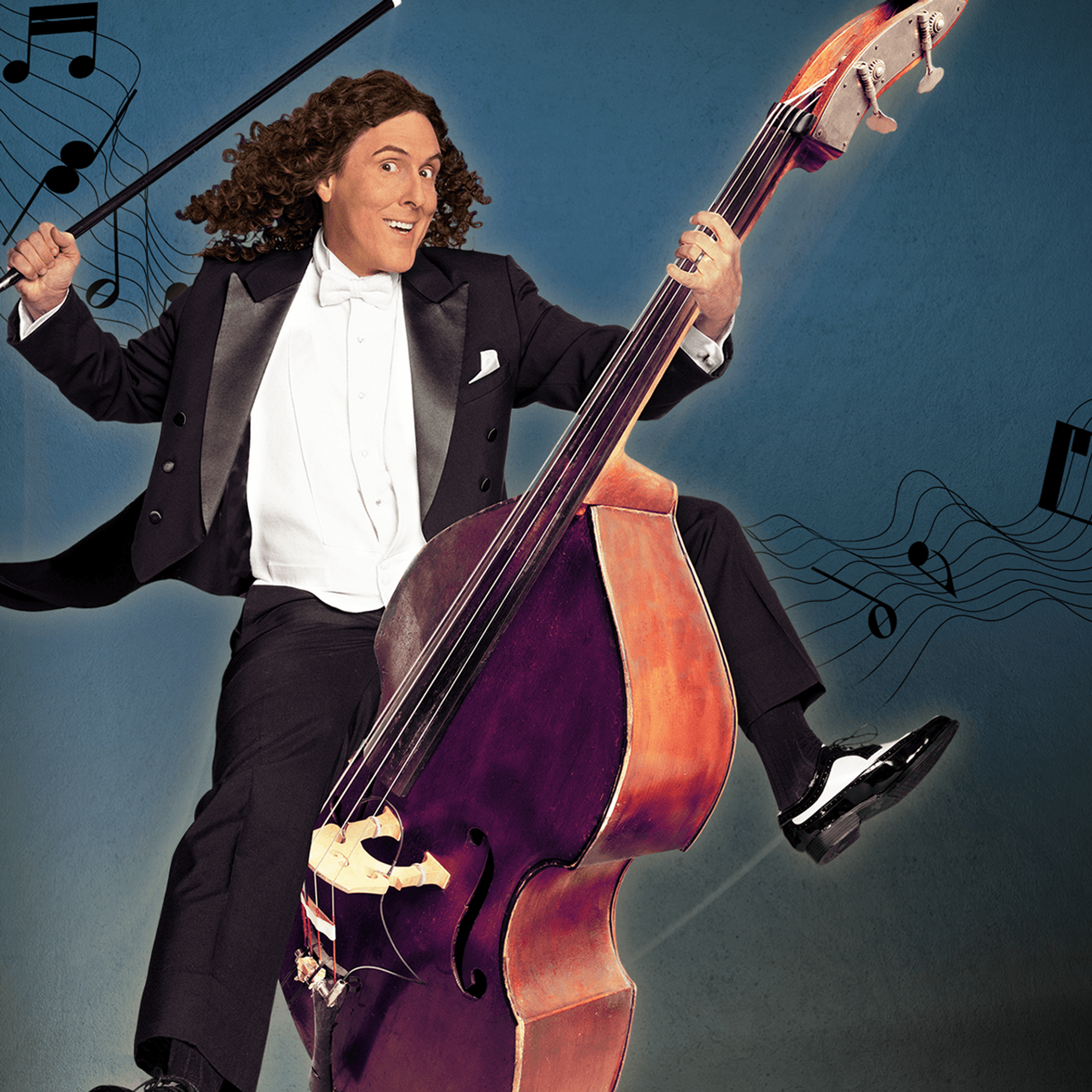 "Weird Al" Yankovic
06/15/2019
Show at 08:00 PM
Strings Attached - A Rock and Comedy Symphonic Experience
"Weird Al" Yankovic is the biggest-selling comedy recording artist in history, earning four Grammys and fifteen career nominations.
The legendary musical satirist follows his sold-out 2018 tour of intimate venues - where he played deep cuts for his hardcore fans - with his biggest show ever. Weird Al is back to playing the hits and classics with his Strings Attached tour, a high-energy rock and comedy production featuring his original band, costumes, props, a video wall and - for the first time - background singers and a full symphony orchestra.

"Weird Al" Yankovic is best known for sending up the biggest hits in the world with his own hit parodies, including "Eat It," "Like A Surgeon," "Smells Like Nirvana," "Amish Paradise," "White & Nerdy," and "Word Crimes." Yankovic's last album, 2014's Mandatory Fun, made history as the first comedy album ever to debut at #1 on the Billboard Top 200 chart.
Ticket Prices
RESERVED PIT
RESERVED SEATS: $64.50, $54.50, $44.50, $34.50
NO LAWN SEATING

Tickets are on-sale November 16th at 10 AM
Aisle seat prices are at a $10-20 increase. All ticket prices increase $10 on the day of the event.

Get Text Updates: Text WeirdAl19 to 555888 for Weird Al concert updates.
Read More...
Close