No bags larger than 8.5"x11" will be allowed.
The Pavilion Box Office is currently closed.
"Weird Al" Yankovic is the biggest-selling comedy recording artist in history, earning four Grammys and fifteen career nominations.
The legendary musical satirist follows his sold-out 2018 tour of intimate venues - where he played deep cuts for his hardcore fans - with his biggest show ever. Weird Al is back to playing the hits and classics with his Strings Attached tour, a high-energy rock and comedy production featuring his original band, costumes, props, a video wall and - for the first time - background singers and a full symphony orchestra.

"Weird Al" Yankovic is best known for sending up the biggest hits in the world with his own hit parodies, including "Eat It," "Like A Surgeon," "Smells Like Nirvana," "Amish Paradise," "White & Nerdy," and "Word Crimes." Yankovic's last album, 2014's Mandatory Fun, made history as the first comedy album ever to debut at #1 on the Billboard Top 200 chart.
Ticket Prices
RESERVED PIT
RESERVED SEATS: $64.50, $54.50, $44.50, $34.50
NO LAWN SEATING

Tickets are on-sale November 16th at 10 AM
Aisle seat prices are at a $10-20 increase. All ticket prices increase $10 on the day of the event.

Get Text Updates: Text WeirdAl19 to 555888 for Weird Al concert updates.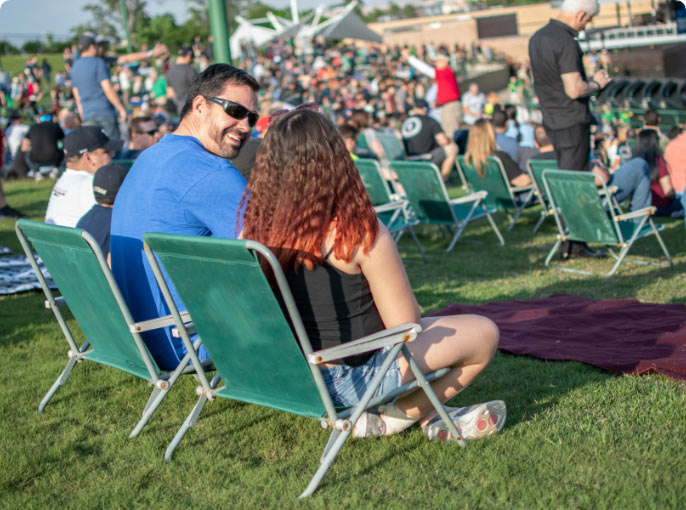 Details, Rules and Parking
Details, Rules and Parking
Parking
Preferred parking is available for $20 plus service charge. FREE guest parking is available in lighted and patrolled lotsconvenient to The Pavilion.

Pavilion Rules
Permitted and non-permitted items may vary per show. Camera policies are set at the discretion of the artist and may vary at each show. For a full list of rules and permitted items please see below.

Notice
All shows, especially opening acts are tentative and subject to change without notice. Ticket prices are subject to change without notice. Service charges will apply. Ticketmaster and Live Nation Ticketing is the official ticketing source of The Cynthia Woods Mitchell Pavilion. The Pavilion does not endorse or recommend any other ticketing source for events held at The Pavilion. The only exception is when purchasing tickets through an official artist fan club website.