No bags larger than 8.5"x11" will be allowed.
The Pavilion Box Office is currently closed.
Two legendary artists on one special night.
Michael McDonald and Chaka Khan team up for a tour stop we won't forget - don't miss it!

With a career that encompasses five Grammys, numerous chart successes and personal and professional accolades, as well as collaborations with some of the world's most prominent artists, Michael McDonald remains an enduring force in popular music. Hailing from St. Louis, McDonald arrived in Los Angeles in the early 1970s, honing his talents as a studio musician before becoming an integral part of Steely Dan. In the mid-'70s McDonald was invited to join the Doobie Brothers as the band redefined their sound with McDonald serving as singer, keyboardist and songwriter on such Top 40 singles as "Takin' It To The Streets," "It Keeps You Runnin'," "Minute By Minute" and "What A Fool Believes." Throughout the '80s and '90s McDonald's solo career took off with a string of hits including "I Keep Forgettin' (Every Time You're Near)," "Sweet Freedom," "On My Own" (with Patti LaBelle) and the Grammy-winning James Ingram duet "Yah Mo B There," plus he co-wrote the Van Halen hit "I'll Wait." McDonald has performed with a who's-who of critically acclaimed artists across a number of genres, including Ray Charles, Aretha Franklin, Elton John, Joni Mitchell, Vince Gill and Grizzly Bear.
Ticket Prices
RESERVED PIT: $129.50
RESERVED SEATS: $89.50, $69.50, $49.50
No Lawn Seating

Get Text Updates: Text Chaka19 to 555888 for Michael McDonald & Chaka Khan concert updates.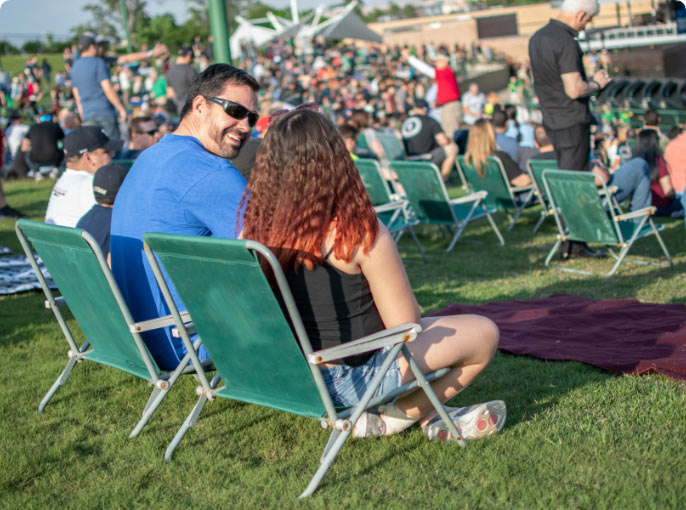 Details, Rules and Parking
Details, Rules and Parking
Parking
Preferred parking is available for $20 plus service charge. FREE guest parking is available in lighted and patrolled lotsconvenient to The Pavilion.

Pavilion Rules
Permitted and non-permitted items may vary per show. Camera policies are set at the discretion of the artist and may vary at each show. For a full list of rules and permitted items please see below.

Notice
All shows, especially opening acts are tentative and subject to change without notice. Ticket prices are subject to change without notice. Service charges will apply. Ticketmaster and Live Nation Ticketing is the official ticketing source of The Cynthia Woods Mitchell Pavilion. The Pavilion does not endorse or recommend any other ticketing source for events held at The Pavilion. The only exception is when purchasing tickets through an official artist fan club website.