No bags larger than 8.5"x11" will be allowed.
The Pavilion Box Office is currently closed.
Hootie & The Blowfish hits the road for the first time in over 10 years.
"Once the four of us met and started playing shows, we toured for years before signing a record deal," reflects Rucker who, in the 10+ year break since their last formal tour and nearly 15 years since their last studio album as a band, has charted nine No. 1 singles on Country radio.

Felber notes, "Having those shows at fraternity houses, clubs and dive bars under our belt prepared us for success to a degree, and it's something we're proud of – that we put in the work – but what matters to me the most is that we're still a band all these years later. We've never stopped being a band."

"We were content playing clubs and small theaters, so playing to three-, four- and five-times that size was incredible, and we're looking forward to that feeling again on this tour," Sonefeld echoes.


Ticket Prices
RESERVED PIT
RESERVED SEATS: $149.50, $139.50, $99.50, $79.50, $69.50, $59.50, $34.50
LAWN: $29.50

There will be a limited number of Lawn 4-packs available for $90 plus service fees.
Aisle seat prices are at a $10-20 increase. All ticket prices increase $10 on the day of the event.

Get Text Updates: Text Hootie19 to 555888 for Hootie and the Blowfish concert updates.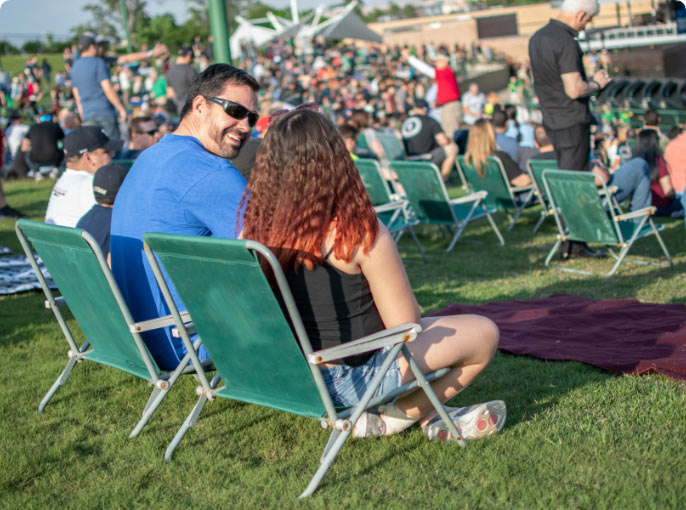 Details, Rules and Parking
Details, Rules and Parking
Parking
Preferred parking is available for $20 plus service charge. FREE guest parking is available in lighted and patrolled lotsconvenient to The Pavilion.

Pavilion Rules
Permitted and non-permitted items may vary per show. Camera policies are set at the discretion of the artist and may vary at each show. For a full list of rules and permitted items please see below.

Notice
All shows, especially opening acts are tentative and subject to change without notice. Ticket prices are subject to change without notice. Service charges will apply. Ticketmaster and Live Nation Ticketing is the official ticketing source of The Cynthia Woods Mitchell Pavilion. The Pavilion does not endorse or recommend any other ticketing source for events held at The Pavilion. The only exception is when purchasing tickets through an official artist fan club website.