No bags larger than 8.5"x11" will be allowed.
The Pavilion Box Office is currently closed.
Experience a special limited run theatrical tribute to Frank Sinatra.
Starring Bob Anderson, who truly embodies the essence of "Ol' Blue Eyes" himself, FRANK The Man The Music honors the musical legacy of Frank Sinatra and his tremendous contribution to the Great American Songbook. Throughout the evening, fans will be able to experience Frank and his music at the peak of his career in the early 1970's. The event stars Bob Anderson, a singer and actor who is the number one singing impressionist in the world. He is a three-time winner of "Best Entertainer" in Las Vegas and is an inductee in The Casino Legends Hall of Fame and The Las Vegas Entertainer's Hall of Fame. Anderson will also be accompanied by a 32-piece orchestra each night playing all of Sinatra's original arrangements to his most beloved songs.
Ticket Prices
RESERVED PIT: $300, $250, $200, $125
RESERVED SEATS: $99.50, $75, $59.50, $39.50
LAWN: $29.50

On-sale Feb 8th at 10:00 AM
There will be a limited number of Lawn 4 Packs sold for $80.
Aisle seats are at a $10-$20 increase.
All ticket prices increase $10 on the day of the event.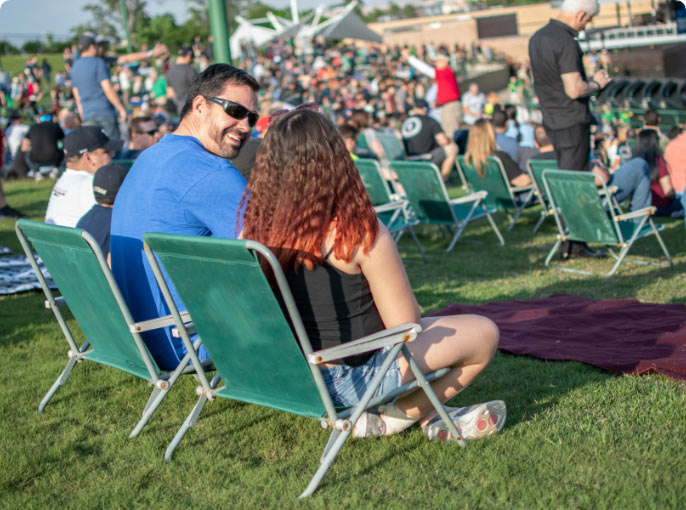 Details, Rules and Parking
Details, Rules and Parking
Parking
Preferred parking is available for $20 plus service charge. FREE guest parking is available in lighted and patrolled lotsconvenient to The Pavilion.

Pavilion Rules
Permitted and non-permitted items may vary per show. Camera policies are set at the discretion of the artist and may vary at each show. For a full list of rules and permitted items please see below.

Notice
All shows, especially opening acts are tentative and subject to change without notice. Ticket prices are subject to change without notice. Service charges will apply. Ticketmaster and Live Nation Ticketing is the official ticketing source of The Cynthia Woods Mitchell Pavilion. The Pavilion does not endorse or recommend any other ticketing source for events held at The Pavilion. The only exception is when purchasing tickets through an official artist fan club website.