No bags larger than 8.5"x11" will be allowed.
The Pavilion Box Office is currently closed.
"The 'Holy Roar Tour' is the experience and sound of worship," says Chris.
Grammy® winning singer-songwriter and one of the most successful Christian touring artists, Chris Tomlin, is ready for his 2019 stop at The Pavilion on the Holy Roar Tour. The tour will launch with guests Tauren Wells, Pat Barrett, Nicole Serrano and Chris' Pastor Darren Whitehead.

This is a KSBJ event. Tickets are available on Ticketmaster/Live Nation and on Ticketservant. The advertised prices from KSBJ/Ticketservant do not include the 5% ticket tax. The prices listed above do include the ticket tax. Group rates are only available through KSBJ/Ticketservant.
Tickets On-Sale November 1st at 10 AM
RESERVED PIT: $83.95
RESERVED SEATS: $63, $47.25
LAWN: $21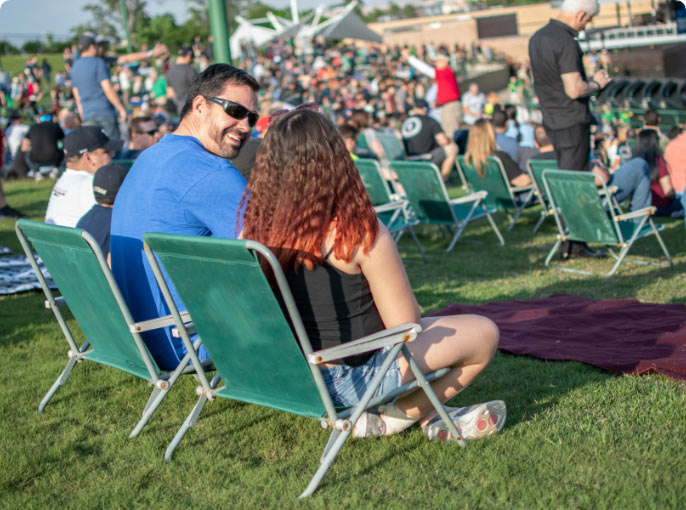 Details, Rules and Parking
Details, Rules and Parking
Parking
Preferred parking is available for $20 plus service charge. FREE guest parking is available in lighted and patrolled lotsconvenient to The Pavilion.

Pavilion Rules
Permitted and non-permitted items may vary per show. Camera policies are set at the discretion of the artist and may vary at each show. For a full list of rules and permitted items please see below.

Notice
All shows, especially opening acts are tentative and subject to change without notice. Ticket prices are subject to change without notice. Service charges will apply. Ticketmaster and Live Nation Ticketing is the official ticketing source of The Cynthia Woods Mitchell Pavilion. The Pavilion does not endorse or recommend any other ticketing source for events held at The Pavilion. The only exception is when purchasing tickets through an official artist fan club website.