No bags larger than 8.5"x11" will be allowed.
The Pavilion Box Office is currently closed.
Casting Crowns returns to The Pavilion.
Having served as a full-time youth pastor for over 25 years, Casting Crowns' front man, Mark Hall, continues to draw inspiration from the well of real life. "Because we have the honor of walking with people in our churches, we get to see what people are going through – the issues that are impacting everyone now," shares Hall. The local church has been the base for Casting Crowns' music since their label debut release in 2003. With more than 10 million records sold and the title of Billboard's top-selling act in Christian music since 2007, it's still where the music is created. Hall and his bandmates – Juan and Melodee DeVevo, Megan Garrett, Brian Scoggin, Josh Mix and Chris Huffman – continue to work in ministry in their respective churches. The local church is the heartbeat of the band and the songs are an outpouring of that.

Casting Crowns has produced some of the most compelling songs of his generation. Songs like "Voice of Truth," "East to West," "Lifesong," "Until the Whole World Hears," "Courageous" and "Thrive." On The Very Next Thing, the band continues to encourage and inspire believers with songs that help strengthen their relationship with God.
Ticket Prices
RESERVED SEATS: $78.75, $60.38, $49.88, $39.38
LAWN: $26.25

Text Crowns19 to 555888 for text updates.
For a limited time, we will have a limited number of Early Bird Lawn tickets sold at $21
Groups of 15 or more can receive a discount on select price levels via Ticketservant.
VIP Packages are Available through Ticketservant as well.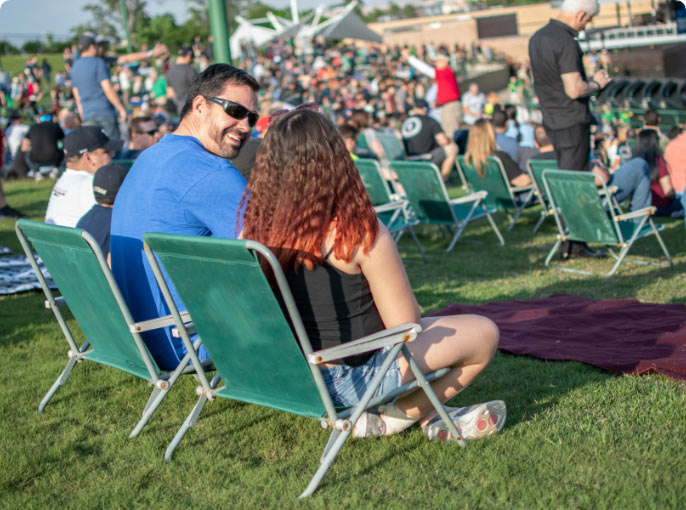 Details, Rules and Parking
Details, Rules and Parking
Parking
Preferred parking is available for $20 plus service charge. FREE guest parking is available in lighted and patrolled lotsconvenient to The Pavilion.

Pavilion Rules
Permitted and non-permitted items may vary per show. Camera policies are set at the discretion of the artist and may vary at each show. For a full list of rules and permitted items please see below.

Notice
All shows, especially opening acts are tentative and subject to change without notice. Ticket prices are subject to change without notice. Service charges will apply. Ticketmaster and Live Nation Ticketing is the official ticketing source of The Cynthia Woods Mitchell Pavilion. The Pavilion does not endorse or recommend any other ticketing source for events held at The Pavilion. The only exception is when purchasing tickets through an official artist fan club website.