No bags larger than 8.5"x11" will be allowed.
Free Lawn and Mezzanine seating
A symphony show that Won't Back Down.
Tom Petty's rocking, rolling classics hit The Pavilion with the full force of the Houston Symphony behind them. Broadway all-star vocalist Tony Vincent rounds out the team of talented musicians who will help bring Petty's music to life once more on our stage. It's the perfect show to share your love of classic rock 'n' roll with your kids, friends and family, but make no mistake - this is a rock show. We'll see you on the lawn!
Ticket Prices
RESERVED SEATS: $20

Brent Havens
Conductor/Arranger

Tony Vincent
Vocalist

Name
Vocalist
Show Program


Presented by
Want reminders about this show?
We'll send a few notes to your email before the show to make sure you don't miss it - we hope to see you here!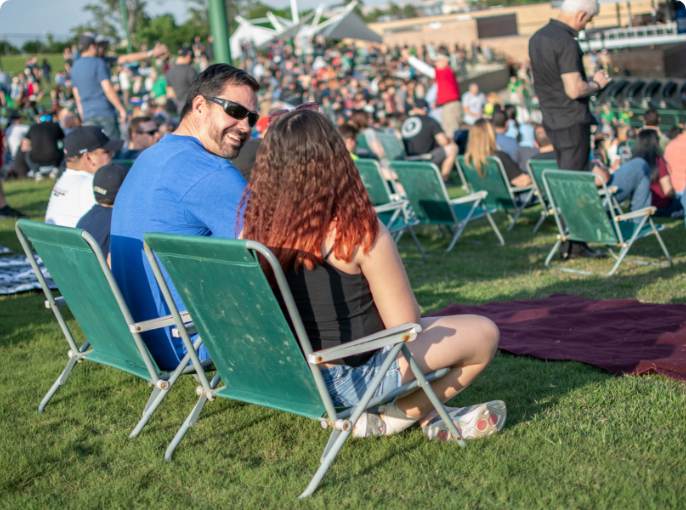 Details, Rules and Parking
Details, Rules and Parking
Parking
Preferred parking is available for $10 plus service charge. FREE guest parking is available in lighted and patrolled lotsconvenient to The Pavilion.

Pavilion Rules
Permitted and non-permitted items may vary per show. Camera policies are set at the discretion of the artist and may vary at each show. For a full list of rules and permitted items please see below.

Notice
All shows, especially opening acts are tentative and subject to change without notice. Ticket prices are subject to change without notice. Service charges will apply. Ticketmaster and Live Nation Ticketing is the official ticketing source of The Cynthia Woods Mitchell Pavilion. The Pavilion does not endorse or recommend any other ticketing source for events held at The Pavilion. The only exception is when purchasing tickets through an official artist fan club website.