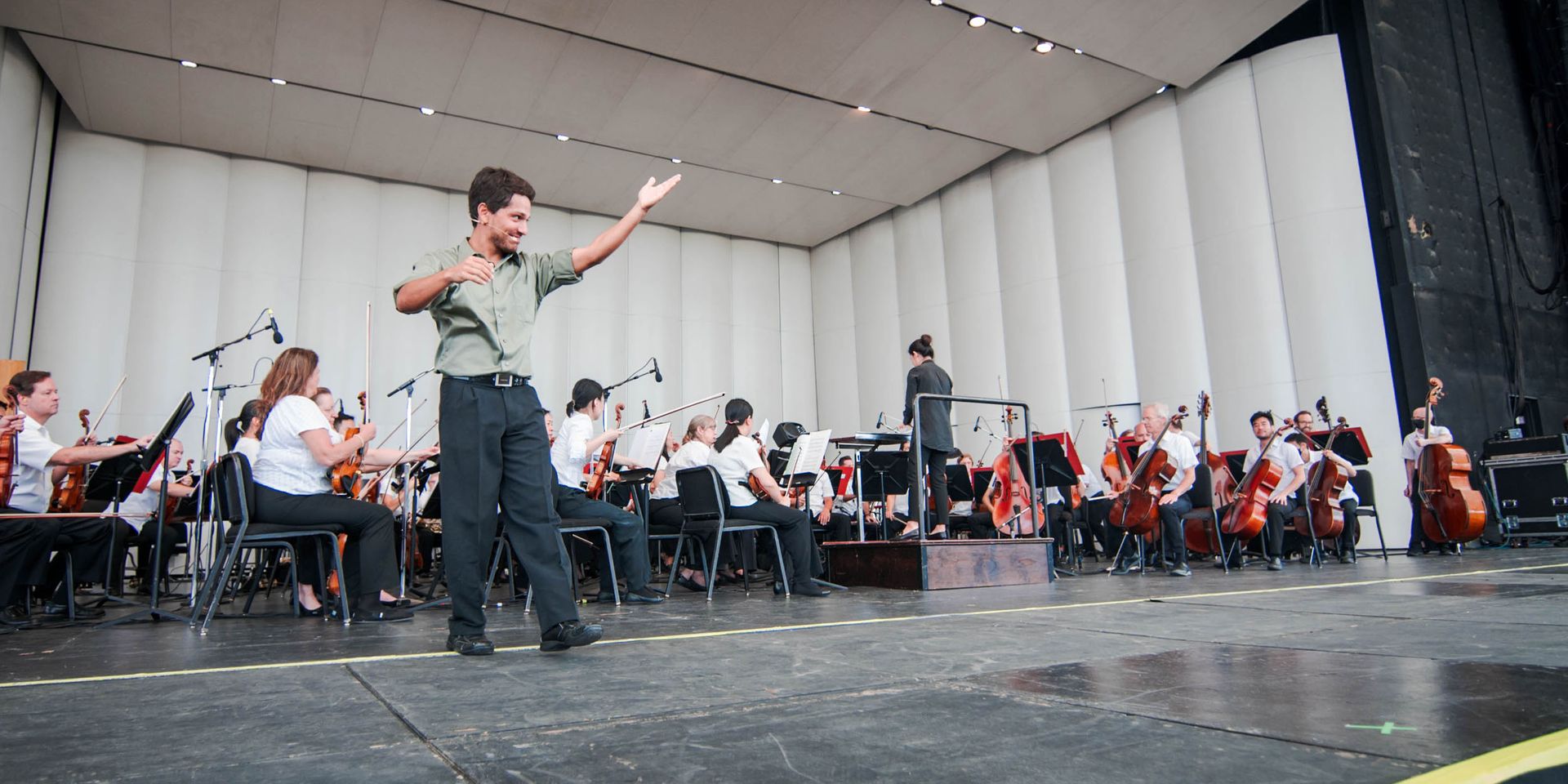 Fine Arts Education Day
An inventive partnership with the Houston Symphony and both Conroe and Spring ISD gives 4th and 5th graders their first chance to engage with a full Performing Arts experience.
Produced in conjunction with Conroe and Spring ISD's, Fine Arts Education Day fosters the growth of new audiences and enhances appreciation of the arts. By allowing kids to engage with The Arts in an inviting and creative way, Fine Arts Education Day gives students the incredible opportunity to consider pursuing The Arts in a tangible way.
It's inspiring to watch as students jaws drop the first time they hear the sound of a full orchestra playing a classic score or understand the difference between strings and woodwinds. Kids are naturally creative, and this educational event gives them a means of expressing that creativity through music. We hope to hear stories for many years of kids whose dreams in The Arts started at Fine Arts Education Day.
Please Note: This event is only open to Conroe ISD 4th grades and Spring ISD 5th grades at this time.
Register for Fine Arts Education Day using the form below.
Along with teachers, parent chaperones can attend the event with the class/school.
All teachers and parent chaperones must be included in your count on the form. For the safety of the students, all adults, including teachers, will be required to wear the provided wristbands to this event.
This event is not open to the public. No other adults will be allowed into the venue.
This event is only open to Conroe and Spring ISD.