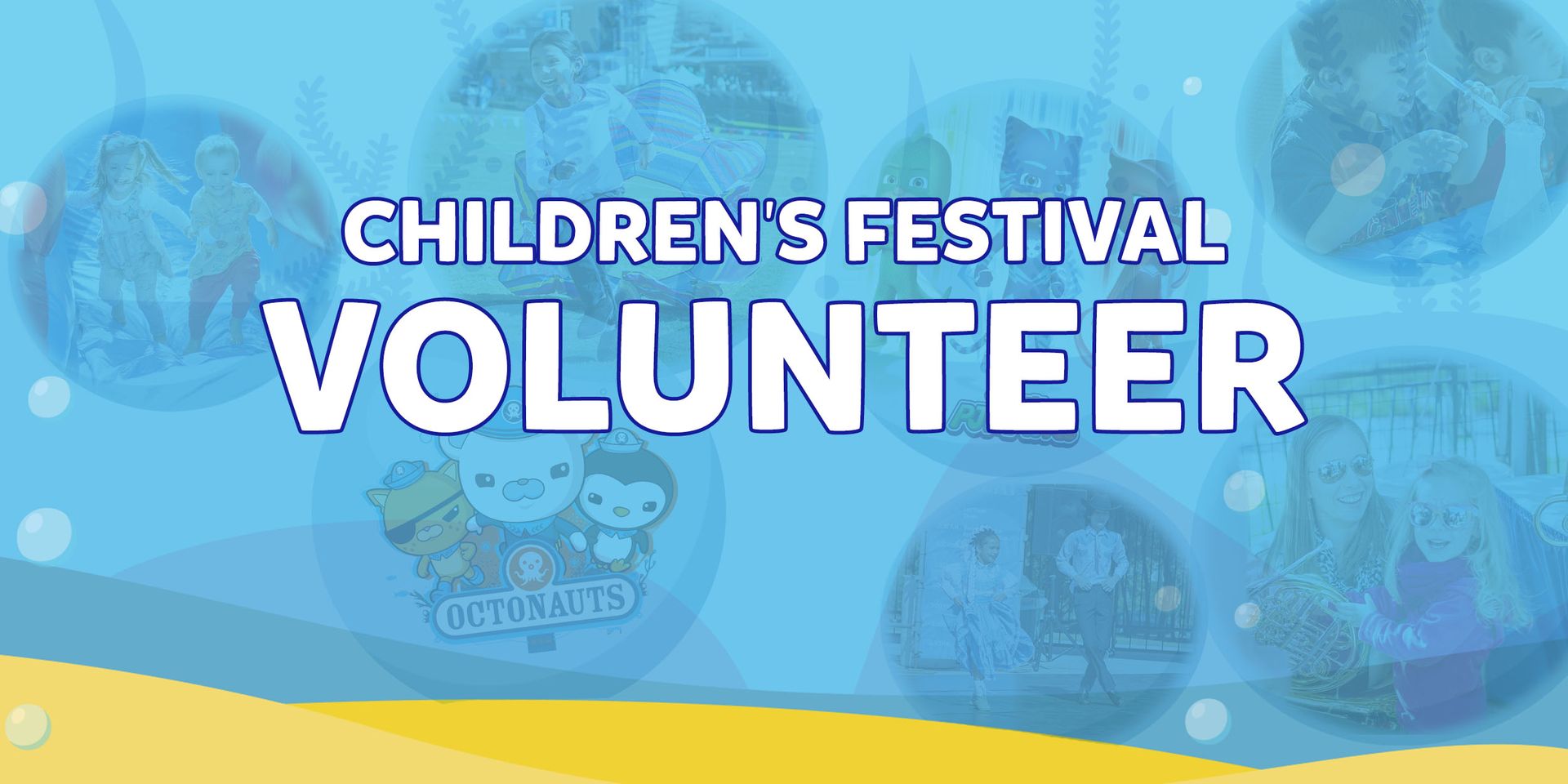 Volunteers Needed to Dive into Fun at The Pavilion's School Days + Children's Festival
November 9th, 10th, 12th and 13th
The Cynthia Woods Mitchell Pavilion is inviting area residents, corporations, organizations and students to sign up for a rewarding, one-of-a-kind volunteer experience at the upcoming Children's Festival presented by Texas Children's Hospital – The Woodlands.
During School Days – Wednesday, November 9 and Thursday, November 10 – volunteers are needed to help welcome thousands of students and teachers to the venue for two days of completely free field trips that feature live stage performances and hands-on activities. School Days volunteers will be provided a continental breakfast at 8am, prior to orientation which begins at 8:30am.
On the weekend – Saturday, November 12 and Sunday, November 13 – volunteers help turn The Pavilion into the ultimate playground for thousands of families. From kite-making and parachute races to art projects and active adventures around the entire venue, there are plenty of opportunities for volunteers to dive into fun throughout the weekend. There are two shifts on Saturday from 9:00 a.m. – 1:30 p.m. and 1:00 p.m. – 5:00 p.m. and one on Sunday from 11:30 a.m. – 5:00 p.m. Festival weekend volunteers will have access to the Volunteer Hospitality Area where beverages and light snacks are available throughout the duration of the event. Volunteers who attend both shifts on Saturday will be provided lunch.
All volunteers must sign an
Authorization and Release of Liability Form
(click to download). Please note that if a volunteer is under the age 18, a parent and/or guardian must also sign the release form along with the minor's signature.
For questions about volunteering at Children's Festival, please reach out to Joan Dieden, Development and Volunteer Coordinator, at jdieden@woodlandscenter.org or call 281-210-1125.