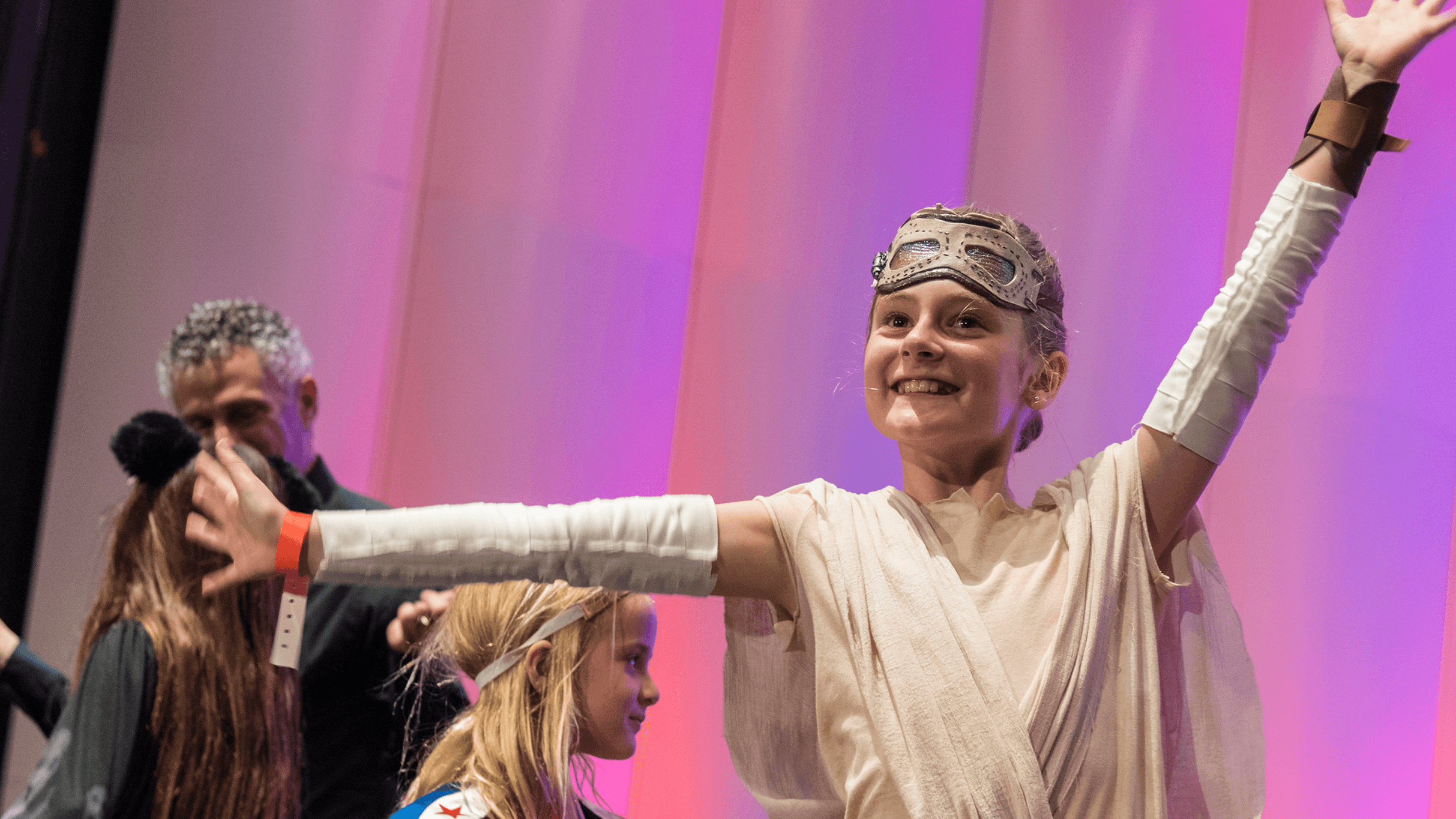 Free lawn and mezzanine seating - no tickets required
No bags larger than 8.5"x11" will be allowed.
Get ready for tricks, treats and so much more!
The horrifying horns, bewitching bassoons and chilling cellos of the Houston Symphony haunt The Pavilion once more! Don't miss out on spooktacular pre-concert activities when the gates open at 6 PM. If you dare, hop onto the Great Pumpkin Express and carve out some great (or gruesome) memories on The Pavilion's haunted grounds. Train rides begin at 5:30 p.m. in The Pavilion's Gold Lot.
The first 100 boys and "ghouls" to check in at Hocus Pocus Central in the North Plaza, fully costumed, get the chance to march in the Goblin Parade. Wristbands are required to participate in the Goblin Parade.
Ticket Prices
ORCHESTRA: $20
LAWN & MEZZANINE: FREE

Details, Rules and Parking
Details, Rules and Parking
Parking
Preferred parking is available for $20 plus service charge. FREE guest parking is available in lighted and patrolled lotsconvenient to The Pavilion.

Pavilion Rules
Permitted and non-permitted items may vary per show. Camera policies are set at the discretion of the artist and may vary at each show. For a full list of rules and permitted items please see below.

Notice
All shows, especially opening acts are tentative and subject to change without notice. Ticket prices are subject to change without notice. Service charges will apply. Ticketmaster and Live Nation Ticketing is the official ticketing source of The Cynthia Woods Mitchell Pavilion. The Pavilion does not endorse or recommend any other ticketing source for events held at The Pavilion. The only exception is when purchasing tickets through an official artist fan club website.