Sesame Street Live! C is for Celebration
Strike Main Stage

Your friends from Sesame Street are throwing a celebration and the whole neighborhood is invited. Join in the excitement, laughter and music of Sesame Street Live! C is for Celebration.
Sing and dance along with Elmo. Marvel at Abby's magical moments. Shake it up with Cookie Monster. Be amazed as Super Grover flies. And move to the music with Rosita.
Sesame Street Live! C is for Celebration is what friends, family and forever memories are all about!

This Area Sponsored by:

Anadarko Arts Alleyway - Pavilion Event Center

It's time to pick up some serious Arts skills! Learn all the essentials of art including line, shape, balance, color and media. Featuring a special classroom with personal classes by Young Rembrandts, a creative stage with Moana and Opera Cats, and so much more. Kids will get a hands on experience in learning about all of the components of art while creating some of their own. Crafts, drawings and other artistry is just the start of this spectacular exploration of the arts.

This Area Sponsored by:

PJ Masks Meet and Greet - South Plaza

COME MEET THE PJ MASKS AND JOIN THE CELEBRATION
Get ready for action-packed fun with the PJ Masks! Don't miss the opportunity to meet everyone's favorite heroes as they pose with children and families for photos and give out super hugs. These mystery-solving superheroes encourage children to spark their curiosity and inspire imaginative play and teamwork along the way! Don't forget to bring your camera to capture the special day!!

Texas Children's Hospital Adventuure Avenue - Gold Lot

Adventure is out there! Bubble Runners, Bungee Jumpers, Inflatable Bumper Cars, Rock Climbing Walls, Bounce Houses - whew - your kids will wear themselves out exploring, climbing and playing on every inch of Active Avenue! Then, head over to our double size petting zoo to interact with animals of all kinds. A jammin', jumpin', adventurous time!
All of these activites are included in the ticket price! You won't have to pay extra to enjoy these (or any of the festival's) awesome adventures.
This area also features interactive and engaging demonstrations from some of our area's best active organizations. Promoting a healthy life-style is a key motivator for Children's Festival and these awesome local organizations are here to help. Your kids will love having the chance to karate chop, dance, tumble and so much more on their way to learning what an active life-style looks like.

This Area Sponsored by:

Accenture S.T.E.A.M. Street - South Plaza

Full of interactive and educational activities, the Accenture S.T.E.A.M. Street provides every kid with an opportunity to learn in a fun, exploratory environment. We think science is best experienced hands-on - who knows what future scientists, arithmeticians, engineers and mathemeticians will walk through The Pavilion's gates next! Featuring kid (and parent) favorite Janet's Planet and a whole slew of adventurous demonstrators and activities, this area is not to be missed.
Nutty Scientists will be back with adventerous experiments of all sorts and The Pavilion's Instrument Petting Zoo - a chance to get your hands on real orchestra instruments like violins, flutes and trumpets - will make an appearance as well!

This Area Sponsored by:

The Woodlands Methodist School Peekaboo Place - Pavilion Event Center

Calling all toddlers! Join us at Peekaboo Place, a "festival-within-a-festival" for our youngest festivalgoers, ages 4 and under. This area will feature storytelling, musical performances, arts and crafts, free exploration and a special toddler inflatable!
Peekaboo Place will offer scheduled activities/performances as well as flow-through activities throughout and because Peekaboo Place is completely fenced in, your toddlers can explore at their leisure! This area will also be home to the Mommy/Baby Lounge, a quiet and private place to relax, nurse/feed, change diapers, catch your breath and get organized so that you can continue your festival fun.

This Area Sponsored by: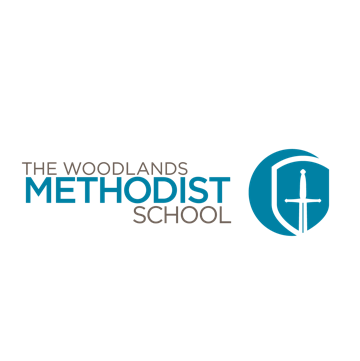 Pepsi Play Place - North Plaza

Cool off, have a drink and take a seat at the Pepsi Play Place! This is a great spot to relax and take a break in the middele of what's sure to be an active day. You can also show off your creative side with some fun hat making.
Don't miss out on The Woodlands Children's Museum's engaging and educational activities or Memorial Hermann's fun area!

This Area Sponsored by:

Touch-a-Truck - Gold Lot

A fan-favorite at Children's Festival, Touch-a-Truck is coming back bigger and better than ever. Learn about the inner-workings of some of the best trucks, tractors and automobiles that The Woodlands area has to offer. Your kids will love to explore this hands-on experience, tailor-made for the adventurer in each of them. We also hear that an official Exxon Mobil Racecar will race to make an appearance! Afterwards, they can take it easy on the Sesame Express train ride.
Community Stage - North Plaza

The Community Stage gives local performers the chance to SHINE! Enjoy performances from an ensemble of talented students from the area surrounding The Pavilion. The Pavilion exists to help put the arts in your hands and giving local students the opportunity to perform in front of a live audience helps further that mission.
Newfield Exploration Skyway - Pavilion Lawn

Set your eyes on the sky! Kids can build and decorate their own kites and fly them on the hill. The fun doesn't stop there - kids can also be outfitted with colorful parachutes and run in our parachute races. These races are a hallmark activity of the festival and are not to be missed! Make sure to check out the photo-op on the hill with our tent in the background - certainly a sight to see. Before leaving the hill, stop to pan for gold and see what treasures you can find!

This Area Sponsored by: